Find Your Perfect E-Liquid Flavour
You Got... Sweet and Creamy Dessert Flavours!
Your daring taste seeks flavours with more depth than the classic tobacco, menthol and fruit e-liquids, yet you wish to retain a degree of sophistication to your vaping experience.
When you vape, plumes of smooth cloud curl through the air like whipped cream as you exhale. Smooth-tasting e-juice flavours like chocolate or caramel mirror this creaminess - from crème brûlée to vanilla almond, these flavours are as buttery and indulgent as melted chocolate or soft leather.
Sweet and creamy e-liquids make wonderful after dinner vapes but can be enjoyed all-day, perfect for the mature, suave vaper who enjoys a sweet treat. And did we mention that they have next to no calories?!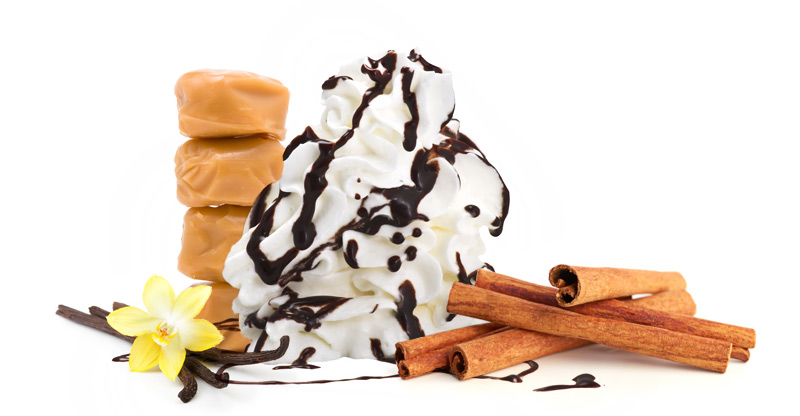 Flavours You Might Enjoy
Not Quite Right?
If these flavours sound a little sickly for your liking, we've got hundreds more to choose from. Why not return to the start and try a slightly different path?