Find Your Perfect E-Liquid Flavour
You Got... Fresh and Fruity Flavours!
You're a grab-life-with-both-hands kind of guy or girl who loves fun and fresh flavours. Whilst the cake and sweets inspired e-liquids may appeal to you as an occasional treat, a slightly more refined, fresh taste makes your perfect everyday vape.
You're energetic, bubbly and like to party, but also enjoy chilling out and watching the world go by. Why not try the lemonade ice tea flavoured e-liquid for a fruity-fizzy flavour which matches your chilled out personality? Or perhaps you'd prefer the tangy taste of mojito to tempt your more vibrant side – close your eyes, inhale and pretend you're on the beach!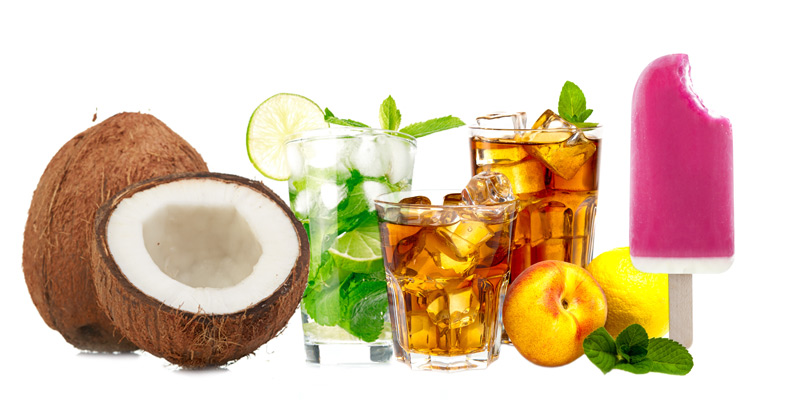 Dive into the fun, refreshing flavours available from Vape Mountain today!
Flavours You Might Enjoy
Not Quite Right?
If this selection of bracing flavours is not quite what you're looking for, we've got a wide selection that will definitely accommodate you! For another recommendation, why not go back to the start and try to find your ideal flavour all over again?