Friday, 1 July 2022 | Admin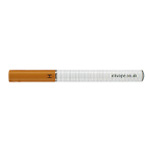 We've always been committed to providing you with the best value on vapes we possibly can, but given recent transport and material cost increases, we've been forced to increase our prices. Here, we explain the factors in this difficult decision.
Tuesday, 29 September 2020 | Admin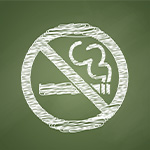 If you've been contemplating transitioning from smoking cigarettes to vaping, then Stoptober is a perfect time to do so. Read on to find out how Logic Compact can help.
Thursday, 3 September 2020 | Admin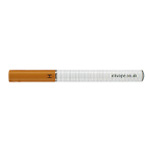 If you're wondering 'What Does the OK Vape E-Cigarette Look Like?' then you've come to the right place. Read on to find out about the appearance and dimensions of the cigalike device.
Thursday, 3 September 2020 | Admin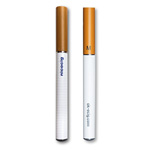 We're sorry to see that Nicocig has now been discontinued, but thankfully we've found a similar alternative. Find out about the OK Vape E-Cigarette, which offers a similar vaping experience to Nicocig.
Thursday, 3 September 2020 | Admin
If you're looking for an alternative cigalike e-cig to OK Vape, then 10 Motives is a good brand to try! In this guide we compare the e-cigarettes to help you to decide if it's the right vape device for you.
Thursday, 3 September 2020 | Admin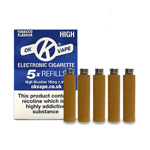 Did you know that each pack of OK Vape refills contains five cartridges, with each refill providing the equivalent of around 25 cigarettes? Read on to find out more.
Thursday, 7 May 2020 | Admin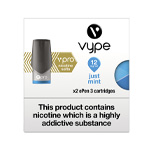 If you're looking to transition from smoking to vaping ahead of the menthol cigarette ban, Vype e-cigarette devices and menthol refills may be just right for you. Read on to find out more.
Friday, 21 February 2020 | Eugene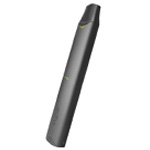 Vaping has been coming along in leaps and bounds with the trend increasingly focusing on delivering big performance in small packages. Vype has set the benchmark again with the Vype ePod – New for 2020!
Friday, 2 August 2019 | Admin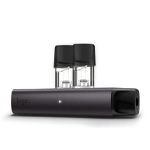 Logic Vape, one of the most sophisticated vaping systems currently on the market, is now available for only £9.99. The promotion is here for a limited time only, so hurry up and save money now!
Wednesday, 12 December 2018 | Admin
The first choice every new vaper needs to make is to decide which device to use. At Vype, they understand that every vaper is different, which is why they've created a range of different devices that give you the option to pick the right one for you. The many possibilities, however, can quickly leave you baffled. This is why we've created this quick guide that can help you find the right Vype product for your specific needs.