Vuse ePen: FAQs
30 September 2022 | Seth

Our Vuse ePen FAQs guide is here to answer the most common questions we get about this robust and reliable ePen.
Whether you're new to e-cigarettes or you've been vaping for years, there's always something new to learn. Whether you're looking for a few pointers regarding how to set your device up for the first time or you're wondering how to safely clean your Vuse ePen, we've got you covered.
The Vuse ePen
The Vuse ePen is one of two premier devices Vuse offer. Take a look below:
The Big Questions
What's So Special About the Vuse ePen?
The ePen is the flagship heavyweight vaping device from Vuse. Complete with a 650mAh battery and a whopping 19 compatible flavour pods, the ePen is perfect if you're after a substantially sized pen-style e-cigarette.
650mAh battery
Incredible 19 compatible flavour pods
200 puffs per charge
30g weight
Seamlessly charged via USB connection
Available in nine different colours
What's the Difference Between the ePen and the ePod 2?
Vuse also manufacture the ePod 2, which is an upgrade on their original ePod design. Take a look at the table below to see which device makes sense for you based on battery size, weight and flavour range:
| | Vuse ePen | Vuse ePod 2 |
| --- | --- | --- |
| Available Colours | 6 | 4 |
| Battery Power | 650mAh | 370mAh |
| Refill Lifespan | 200 Puffs | 275 Puffs |
| Size (LxW) | 123 x 20mm | 104 x 19mm |
| Weight (Without Refill) | 30g | 17g |
| Flavours Available | 19 | 10 |
| Wick Style | Cotton | Ceramic |
| Splash Proof? | ✘ | ✔ |
| Vape While You Charge? | ✘ | ✔ |
| Charger Type | USB | Magnetic |
| Closed System | ✔ | ✔ |
For more information on which device is right for you, click here to take a look at our dedicated article on the subject
How Many Flavours Are Available?
The ePen has an incredible 19 compatible flavours. To view our full range which includes tobacco, menthol, mint and fruit flavoured refills, please click here
Take a look below to see some of our favourites.
£6.49

| | | |
| --- | --- | --- |
| | | In stock now |

Refill cartridges compatible with Vuse ePen device
Two cartridges per pack tasting of wild berry and vanilla
Nicotine salts for rapid nicotine absorption (3mg)
Available from as little as £6.33 per pack

£7.99

| | | |
| --- | --- | --- |
| | | In stock now |

Refill cartridges compatible with Vuse ePen device
Pack of two cartridges in a golden tobacco flavour
Provided in a nicotine strength of 12mg
Available from as little as £6.33 per pack

£7.99

| | | |
| --- | --- | --- |
| | | In stock now |

Refill cartridges compatible with Vuse ePen device
Pack of two cartridges in a refreshing mint flavour
Provided in a nicotine strength of 18mg
Available from as little as £6.33 per pack
Which Colours Does the Vuse ePen Come In?
The Vuse ePen is available in an incredible six different colours. Sleek and refined, the ePen is unrivalled when it comes to style. Take a look at some of the colour options below to see which design option suits you best.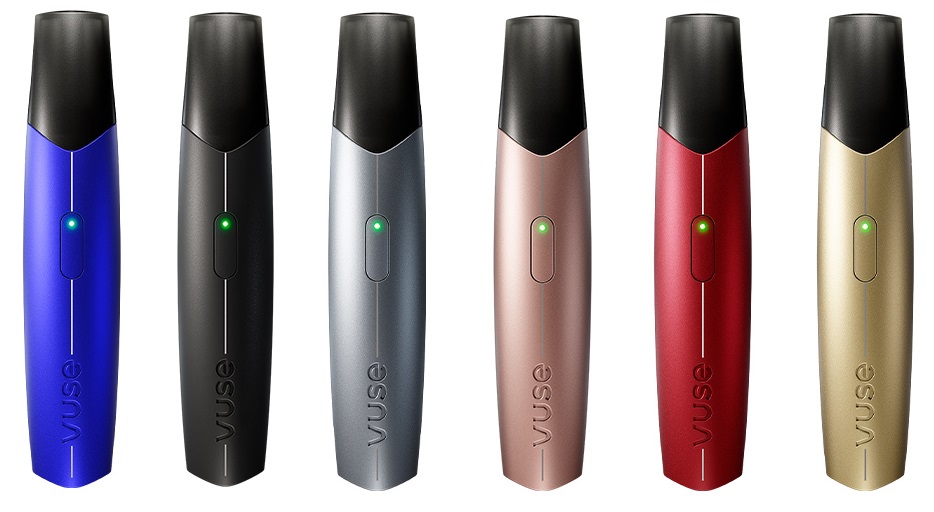 Can I Use ePod 2 Cartridges In My ePen?
The Vuse ePod 2 uses it's own unique flavour refills which are not suitable for use with the ePen. The same is true for ePen refills.
Click here to find suitable ePod 2 refills
Does My ePen Come With a Charger?
Yes, your ePen device comes complete with a micro USB cable for safe and secure charging straight out the box. Every ePen device is micro USB compatible, allowing you to use your own suitable charging cable if you wish.
Which Strength Flavour Pods Are Available?
Pods compatible with the Vuse ePen range in strength from 0mg to 18mg. Strengths in between include:
Can I Use My ePen Whilst It's Charging?
No, you cannot use your ePen whilst it is charging. This is because the mechanism inside the battery cannot dually receive and give out power.
For an option that can be used whilst charging, check out the Vuse ePod 2 Device
How Do I Set My Vuse ePen Up?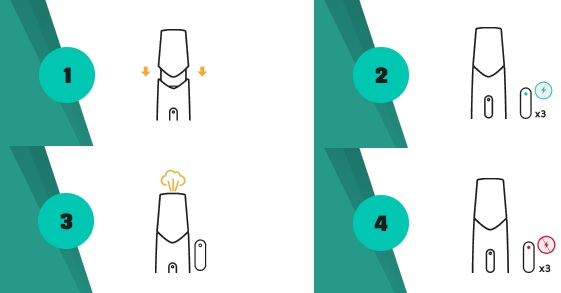 Insert the pod into your device
Click the main power button on the front of the device three times
Press down this same button whilst inhaling
In order to preserve battery, click three times to turn the device off when not in use
How Long Will My ePen Battery Last?
How long your pen lasts depends on a number of factors, like age of device and whether or not you place the device in standby mode when not in use. A fully charged battery should give you around 200 puffs, which is a figure based on laboratory testing.
Will Long Will My Pen Device Last?
If you maintain your device correctly and do not cause damage to any of the internal mechanisms or parts, your Vuse ePen should last around 12 months. Your pen should continue to work after this period, however due to the deterioration of the lithium inside your battery, charging strength may begin to show signs of diminishing.
What Do the Lights On My ePen Mean?
Once fully charged, the LED lights on your ePen will then let you know how much charge the battery is currently holding. If your ePen holds between 30% and 100% battery, this light will appear green. If your ePen battery is running very low on power, the LED will appear red.

Will My ePen Alert Me If My Cartridge Is Empty?
Once your refill cartridge is empty, your ePen will seamlessly alert you by flashing a white LED light three times. This instructs you to remove and replace the cartridge that is currently in use as your flavour will diminish rapidly if you do not.
How Do I Charge My ePen?
To charge your ePen, simply connect your micro USB to your device and plug it in to a mains powered wall socket. Once your device is connected, you will be alerted to the current level of charge by one of three different coloured lights on the front of your device.

How Do I Turn My ePen Off?
To fully shut your pen down, simply hold the power button for eight seconds. This will then require you to follow the quick start instructions to re-set up your device.
To place your pen on standby mode between uses, simply press the main button on the front of your device three times in quick succession.
Why Does My Vuse ePen Keep Turning Itself Off?
There are a few reasons your ePen may be turning itself off. These include:
The Vuse ePen has a 10-minute auto shutoff function
Your ePen may need to be shut down and fully recharged
You may need to replace the cartridge in your ePen
How Do I Safely Clean My ePen?
To clear any built-up or lodged-in dirt, simply blow into the pod section. To keep the pen itself clean, we recommend using a dry cloth to remove any dirt, dust and stains.
Other Helpful Pages
Here's a few other pages we think you might find helpful:
If you've got a question we haven't got to, or you'd like to get in contact with us directly, reach out via our Twitter and Facebook pages