3 October 2022 | Seth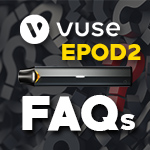 If you've got a question about the Vuse ePod 2, you're in the right place. We've put everything you need to know in one place, with our Vuse ePod 2: FAQs.
30 September 2022 | Seth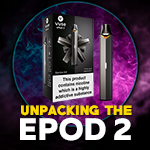 The Vuse ePod 2 is one of the most popular pod-style ecigarettes on the market. Find out why by taking a look at our introductory showcase guide.
1 Comment
1 July 2022 |
Admin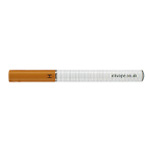 We've always been committed to providing you with the best value on vapes we possibly can, but given recent transport and material cost increases, we've been forced to increase our prices. Here, we explain the factors in this difficult decision.
7 May 2020 | Admin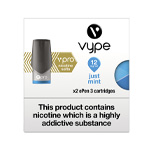 If you're looking to transition from smoking to vaping ahead of the menthol cigarette ban, Vype e-cigarette devices and menthol refills may be just right for you. Read on to find out more.
6 May 2020 | Admin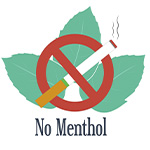 From 20th May 2020, the sale of menthol cigarettes will be banned in the UK. Our wide range of menthol e-liquids can help you to transition from regular cigarettes to vaping. Read on to find out more.
11 December 2018 | Admin
There's no longer any doubt that vaping is far safer than smoking cigarettes. 10 Motives have created a name for themselves as being extremely passionate about getting as many cigarette smokers as possible to give up tobacco for good, and they achieve this by developing truly state-of-the-art vaping products. Here at Vape Mountain we share their enthusiasm, which is why we've decided to stock a broad range of 10 Motives electronic cigarettes and refills.
25 September 2018 | Eugene

The world of vaping can be intimidating at times. Vaping has progressed a long way over the years, and often the complex modded rigs that some vapers swear by have been outpaced by new technology, new ideas and new designs. Enter MyBlu and its sleek new approach to high performance vaping. Blu are consistently proving that the best things really do come in small packages.
12 July 2018 | Eugene

As more and more people start vaping, a new question has arisen: can you use a vaporiser on a plane? Find out with our informational guide to the dos and don'ts of using an e-cigarette at airports and on planes.
2 January 2018

If you've been using a Vapourlites e-cigarette or e-liquid for a long time, you may have noticed that the branding has changed slightly. This is because, due to recent legislation surrounding e-cigarettes, Vapourlites have changed their name to Vapour. Read on to learn what this means for your favourite e-liquids.
12 October 2017 | Admin

Blu offer excellent-quality products that look and feel extremely elegant in design. If you're looking for a great deal on one of Blu's electronic cigarettes, this can take a huge amount of patience while you scour voucher code websites for an active offer. But there is an easy solution to finding a cheap Blu e-cigarette; read our blog to find out more.