UK Ban on Menthol Cigarettes 2020: Vape Alternatives
6 May 2020 | Admin
From 20th May 2020, the sale of menthol cigarettes will be banned in the UK. If you're used to smoking menthol cigarettes and are worrying about finding an alternative, then our wide range of menthol e-liquids and pods can help you to transition from regular cigarettes to vaping. Read on to find out more about the menthol ban and how to get started with menthol vapes.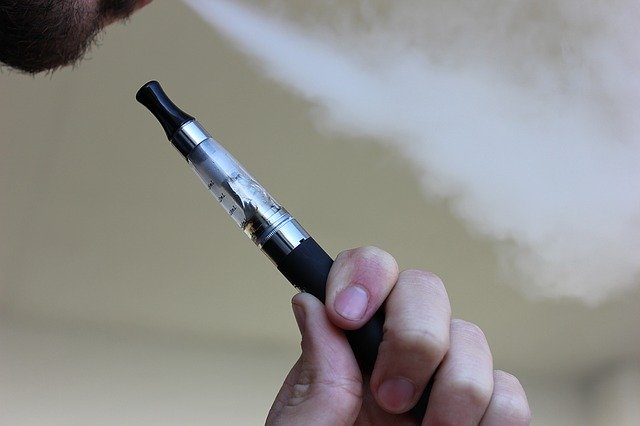 Why Are Menthol Cigarettes Being Banned?
Menthol cigarettes will be banned under the revisions to the Tobacco Products Directive, which is concerned with the manufacturing and sale of tobacco-based products. The ban affects all tobacco products with a 'characterising flavour', which refers not just to menthol cigarettes, but also those with a noticeably fruity or sweet smell or taste.
You can find out more about the menthol cigarette ban on the European Commission site here.
When Will Menthol Cigarettes Be Banned In the UK?
Menthol cigarettes will be banned in the UK from 20th May 2020. You may find that some retailers will cease retailing menthol cigarettes before them if their stock depletes before the ban date.
I'm New to Vaping - Where Do I Start?
If you've never vaped before and you're looking to transition from menthol cigarettes to menthol-flavoured ejuice, then an e-cigarette starter kit may be a good place for you to start. There's a wide range of starter kits that include menthol pods and refills; please see below for more information.
Do Menthol Vapes Tase the Same as Menthol Cigarettes?
Menthol e-liquids, pods, and refills are designed to emulate the taste of menthol cigarettes as closely as possible. This makes it easier for you to transition to vaping if you're used to smoking menthol cigarettes.
Many brands also offer menthol e-liquids blended with other flavours, perfect for when you're looking for something a little bit different while maintaining that refreshing mint flavour. Examples of flavours and blends include menthol and berries, cherry menthol, peppermint, spearmint, vanilla menthol, and lots more!
You can view the full range of menthol-based e-liquids for more.
Which Nicotine Strength Should I Choose?
Like most eliquid flavours, menthol vapes are available in a range of nicotine strenghts, typically 6mg, 12mg, and 18mg, but some are also available in 20mg and 0mg (nicotine free). You may find higher mg options easier to vape if you consider yourself to be a heavy smoker, but if you smoke only occasionally then a nicotine strength at the lower end of the scale may be a better option for you.
If you're transitioning from menthol e-cigarettes to vaping, we'd love to know which vape device you choose. Why not let us know in the comments below, or find us on Twitter or Facebook!