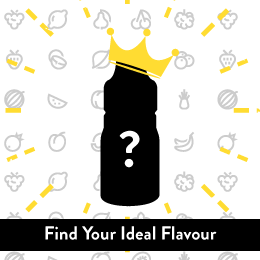 Iceliqs E-Liquid
Iceliqs e-liquid range features a massively diverse selection of flavours to ensure that you can find whatever you're looking for.
The Iceliqs Originals range of e-liquids will tantalise your tastebuds with sweet, fruity and smoky flavours to suit any vaper's palate.
And the Iceliqs Underground range, you'll be pleased to hear, doesn't actually taste like London tube stations. Instead, each of them is designed to provide a distinct urban tobacco flavour - ideal for former smokers making the switch to vaping who are looking for a way to bridge the gap.
£3.99

| | | |
| --- | --- | --- |
| | | Currently unavailable. Please check back soon |

Cool flavours for a refreshing taste
Available in 0mg, 6mg, 11mg and 16mg strengths
VG: 30%, PG: 70%
Made in France

£10.99

| | | |
| --- | --- | --- |
| | | Currently unavailable. Please check back soon |

Cool minty flavours for a refreshing taste
Nicotine strengths: 0mg, 6mg, 11mg and 16mg
VG: 30%, PG: 70%
Made in France

£3.99

| | | |
| --- | --- | --- |
| | | Currently unavailable. Please check back soon |

Golden Delicious apple flavour
Available in 0mg, 6mg, 11mg and 16mg strengths
VG: 30%, PG: 70%
Made in France

£3.99

| | | |
| --- | --- | --- |
| | | Currently unavailable. Please check back soon |

Tingling green and red apple flavour
Available in 0mg, 6mg, 11mg and 16mg strengths
VG: 30%, PG: 70%
Made in France

£1.60

(RRP: £3.99)

| | | |
| --- | --- | --- |
| | | This product has been discontinued. Please contact our team for details of the latest release. |

Cool flavours for a refreshing taste
Available in 0mg, 6mg, 11mg and 16mg strengths
VG: 30%, PG: 70%
Made in France

£3.99

| | | |
| --- | --- | --- |
| | | Currently unavailable. Please check back soon |

Traditional gypsy queen tobacco flavour
Available in 0mg, 6mg, 11mg and 16mg strengths
VG: 30%, PG: 70%
Made in France

£3.99

| | | |
| --- | --- | --- |
| | | Currently unavailable. Please check back soon |

Classic American tobacco flavour
Available in 0mg, 6mg, 11mg and 16mg strengths
VG: 30%, PG: 70%
Made in France

£3.99

| | | |
| --- | --- | --- |
| | | Currently unavailable. Please check back soon |

Pure vanilla flavour
Available in 0mg, 6mg, 11mg and 16mg strengths
VG: 30%, PG: 70%
Made in France

£17.99

| | | |
| --- | --- | --- |
| | | This product has been discontinued. Please contact our team for details of the latest release. |

Vanilla surprise cocktail flavoured
Strengths: 0mg, 6mg, 11mg and 16mg
VG: 30%, PG: 70%
Made in France

£4.99

| | | |
| --- | --- | --- |
| | | Currently unavailable. Please check back soon |

Tobacco flavour with sweet caramel and vanilla notes
Available in 0mg, 3mg, 6mg and 12mg strengths
VG: 50%, PG: 50%
Made in France

£10.99

| | | |
| --- | --- | --- |
| | | Currently unavailable. Please check back soon |

Tobacco with sweet caramel and vanilla notes
Nicotine strengths: 0mg, 3mg, 6mg and 12mg
VG: 50%, PG: 50%
Made in France

£10.99

| | | |
| --- | --- | --- |
| | | Currently unavailable. Please check back soon |

Strong and mild tobacco flavour mix
Nicotine strengths: 0mg, 3mg, 6mg and 12mg
VG: 50%, PG: 50%
Made in France

£10.99

| | | |
| --- | --- | --- |
| | | Currently unavailable. Please check back soon |

Mint and menthol flavour blend
Nicotine strengths: 0mg, 3mg, 6mg and 12mg
VG: 50%, PG: 50%
Made in France

£10.99

| | | |
| --- | --- | --- |
| | | Currently unavailable. Please check back soon |

Strong firecured tobacco flavour
Nicotine strengths: 0mg, 3mg, 6mg and 12mg
VG: 50%, PG: 50%
Made in France