With nearly 50 e-liquid brands to choose from, we can (more or less) guarantee that you'll find what you're looking for.
We've got some of the most popular e-liquid brands from around the world, including Ruthless from the United States of America, BordO2 from France, Blind Pig Vapor from Canada and Iceliqs from right here in the United Kingdom, as well as a range of other smaller brands that'll blow you away.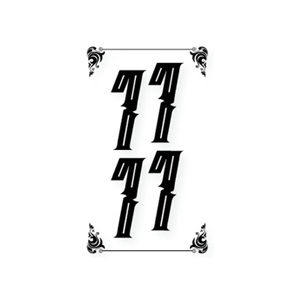 Do you have a favourite number? If so is it eleven? If you've answered yes to these questions then we have the perfect e-juice for you: 11 11 – the e-liquid so good they named it twice! You don't have to love the number 11 to find these vapes delightfully delicious (but it helps) as the selection of flavours can be enjoyed by anyone.
Shop Now
---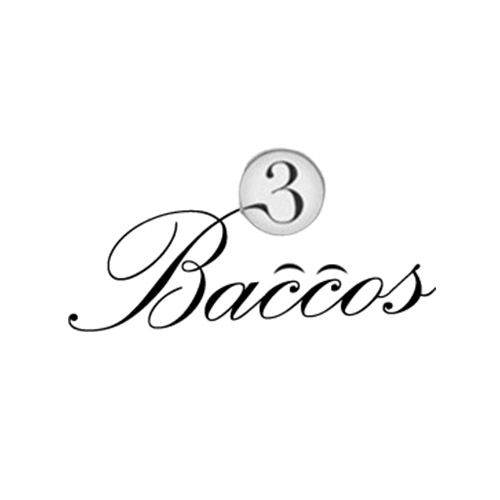 3Baccos bring the enriched and authentic tobacco taste in a variety of flavour profiles. Ankara, Bogota, Havana, Jakarta, Lima and Manila each share similar attributes of different tobacco leaf blends with a distinct curing process and supplementary ingredients. The resulting flavours are complex, delicious and unmistakably tobacco inspired.
Shop Now
---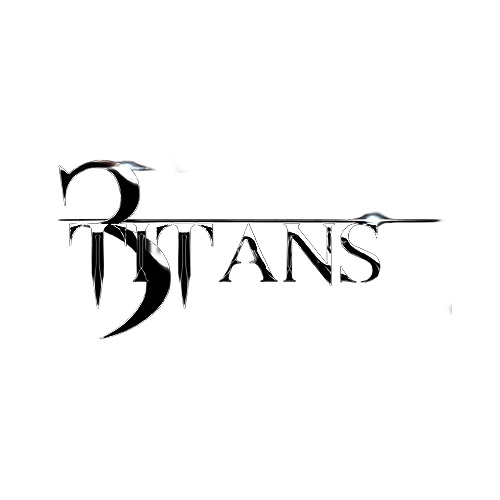 How well do you know your Greek mythology? 3 Titans will refresh your memory and palate with their three divine flavours, Leto, Gaia and Atlas. If you've grown tired of all the usual fruity suspects you encounter on your vaping expeditions, you need to try out their clever combos that include everything from lychee and kiwi, to guava and cactus.
Shop Now
---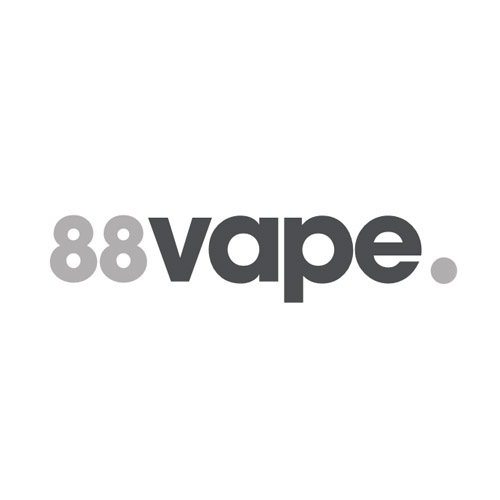 The number 88 may symbolise luck in the Chinese tradition, but there's no luck where 88Vape are concerned. They simply proceed from two key principles: unrivalled pricing and high quality. They provide a range of affordable vaping accessories and flavourful e-juices to go with them. All their e-juices are UK-made and use 100% organic and natural flavourings.
Shop Now
---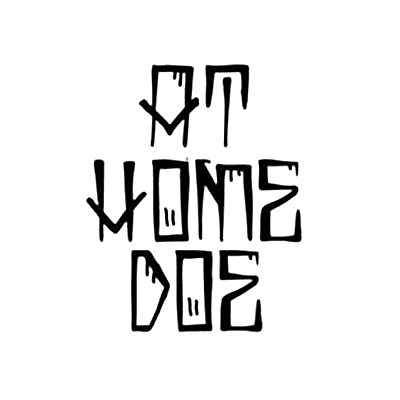 From the minds behind The Yorkshire Vaper, At Home Doe delivers fruity and sweet e-liquids designed to provide a juicy taste sensation! Exotic flavours and complex blends delight and tickle your tastebuds for a delightful vaping experience. Supplied with 2mg and 4mg nicotine strengths, these e-liquids are ideal for anyone looking for intense flavour with less nicotine.
Shop Now
---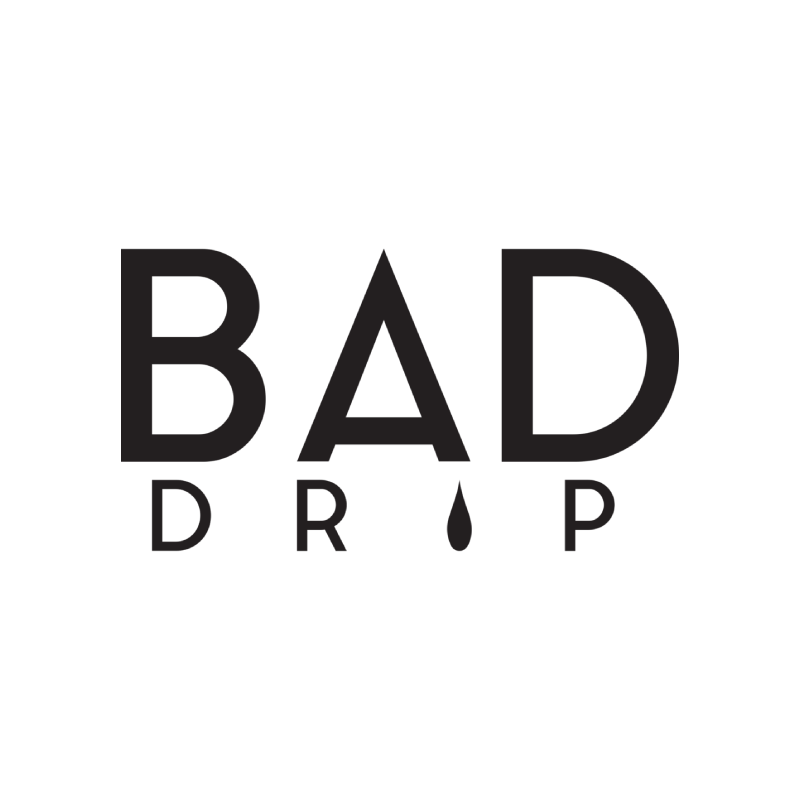 Some people are happy to live in the mainstream, happy to never wonder what life is like when things cross into the margins of the unusual. Bad Drip is not for these people. Bad Drip is an e-liquid for people that have slept in a car, gone to work in the same shirt two days in a row, who have lived life with regrets but never the regret of missing out.
Shop Now
---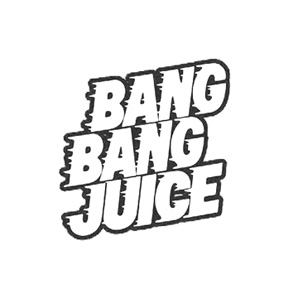 From the same minds behind Cheap Thrills, Bang Bang Juice e-liquids deliver explosive and potent flavours with Asian flavour twists. With an array of exotic notes and juicy notes, these e-liquids deliver an intense vaping experience that's packed full of flavour. They're ideal for vapers who love fruity e-juices with a sweet and rich kick.
Shop Now
---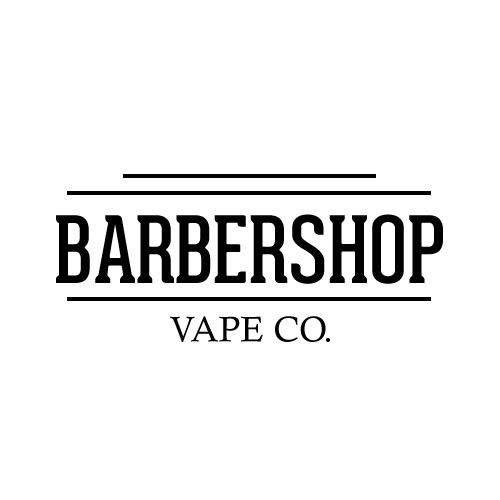 Other than their name, Barbershop Vape Co. have very little to do with barbers. The three colourfully named flavours, Avorio, Bianco and Grigio, each offer something sweet, something fresh and something fruity to cater to your every need. What makes them truly stand out, however, is their convenient packaging in stylish pouches that lets you take your favourite e-juice anywhere.
Shop Now
---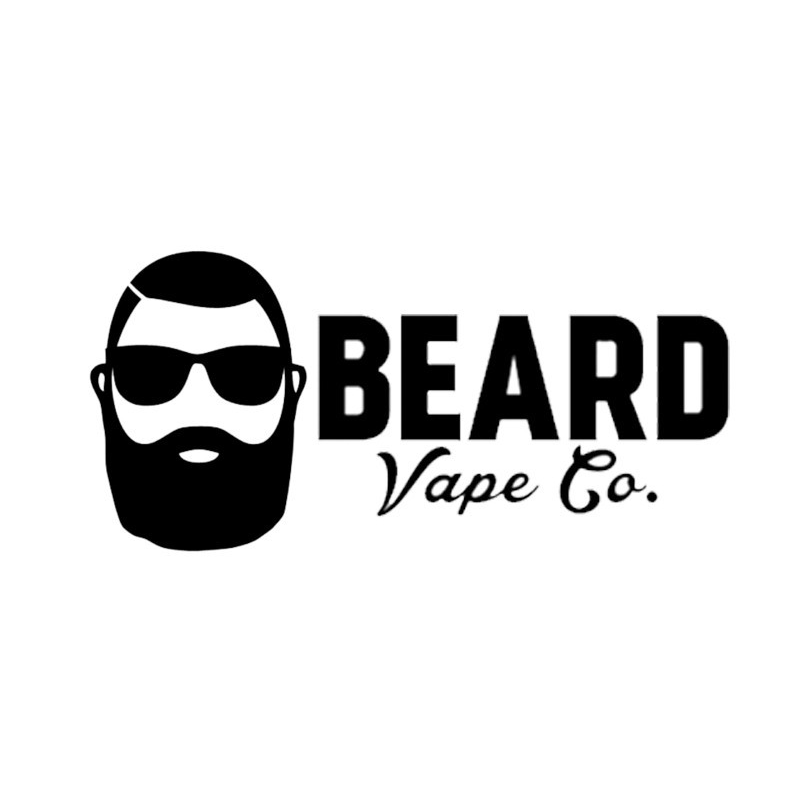 Beard Vape is the e-liquid that heard of all of your favourite bands before they were famous. Beard Vape is riding a bike through an industrialised part of town to go to an exclusive warehouse vaporwave all-nighter. Beard Vape is a craft-beer daddy that brews his own concoctions. Beard Vape prefers Lebanese pop music to the UK/American hegemony because it seems more authentic, you know. Beard Vape is the man you wish you were.
Shop Now
---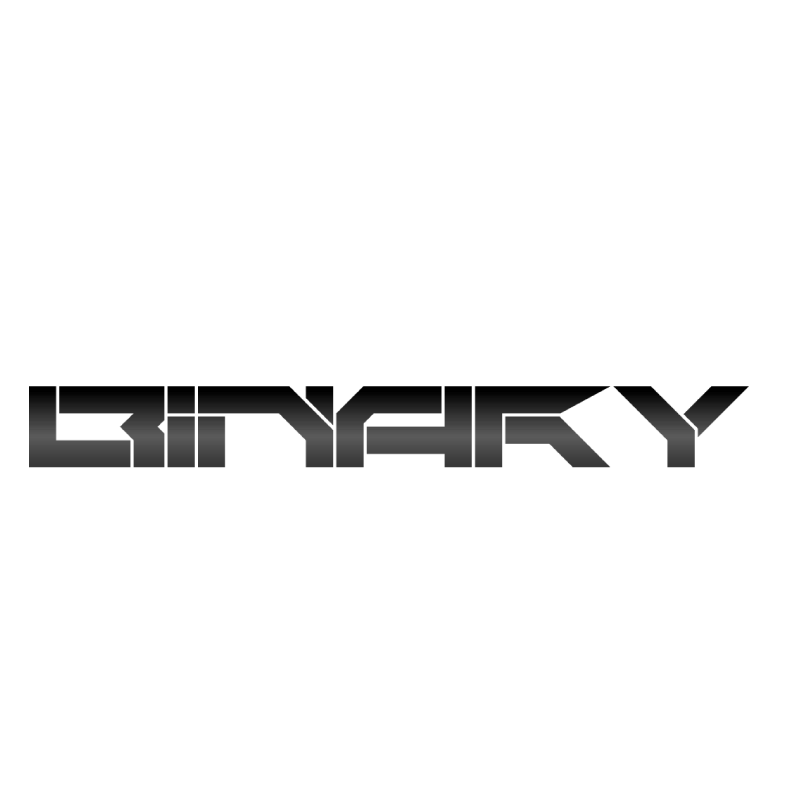 Made in California on the sunny west coast of America, Binary are at the frontier of the vaping business. Much like the western settlers who struck gold in the old west, Binary have struck gold with their delicious blends. Don't get it twisted though, they're no cowboys – Binary use expert tinkering to craft flavours that will leave your tastebuds in a state of bliss.
Shop Now
---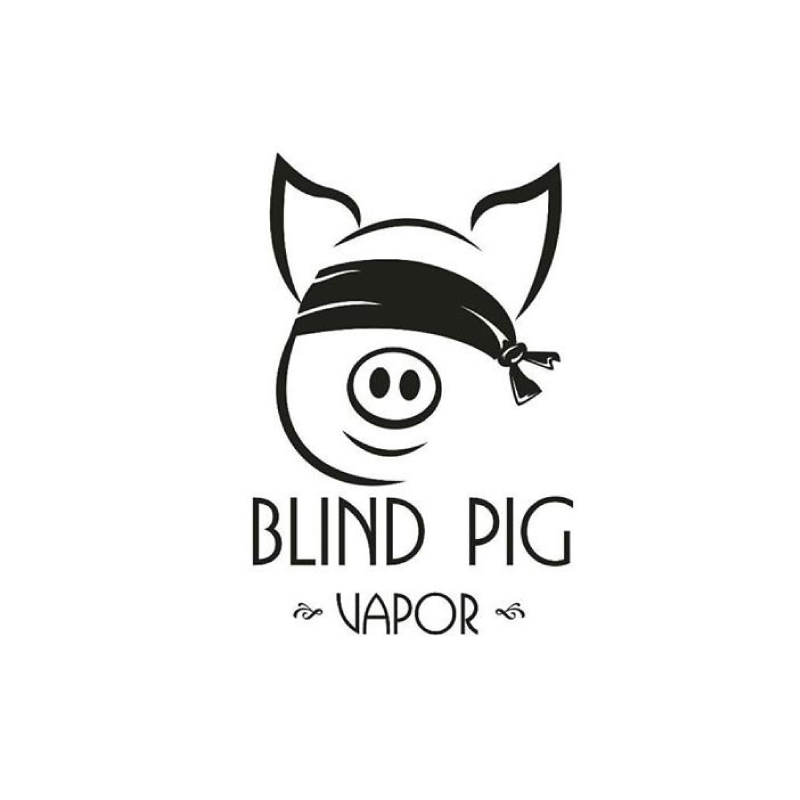 Many people like to play at being gangsters, but far fewer are brave enough to really commit. Blind Pig Vapor comes inspired by the law-breakers, vagabonds and general wrong'uns of history with flavours that aren't for the faint of heart. If Blind Pig flirts so closely with danger how are they still one of the most popular brands? By providing you with a flavour you can't refuse.
Shop Now
---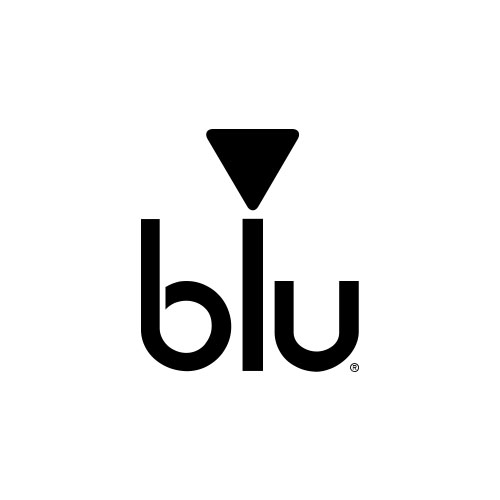 One of the biggest names in vaping, Blu have worked tirelessly for years to provide e-liquids that meet the ever-growing demands of vapers. Their Blu Pro e-liquids have been developed for exclusive use with the Blu Pro e-cigarette, to help you ensure you're using a quality juice with a quality device for the best flavour and vaping experience.
Shop Now
---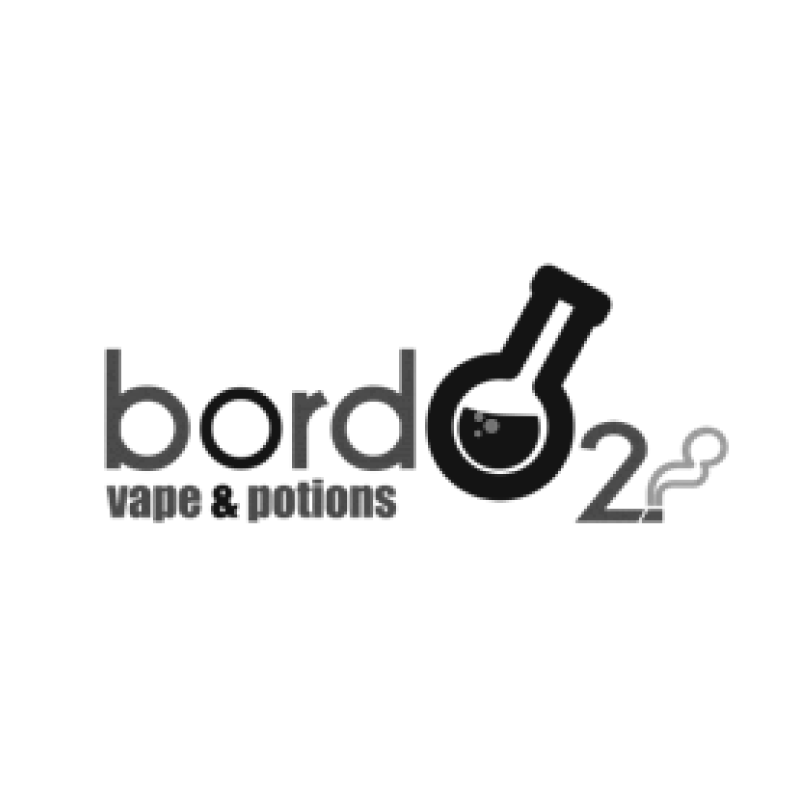 There are things that the French do well (wine, cheese, towers) and things that the French do badly (not surrendering in wars) but one thing that the French do very very well is create e-liquid. BordO2 are living proof of this, using all of the culinary skill and subtle taste that our cross-channel neighbours are known for in order to create flavour sensations. Just trying one of their juices is enough to have you exclaiming "Vive la France"!
Shop Now
---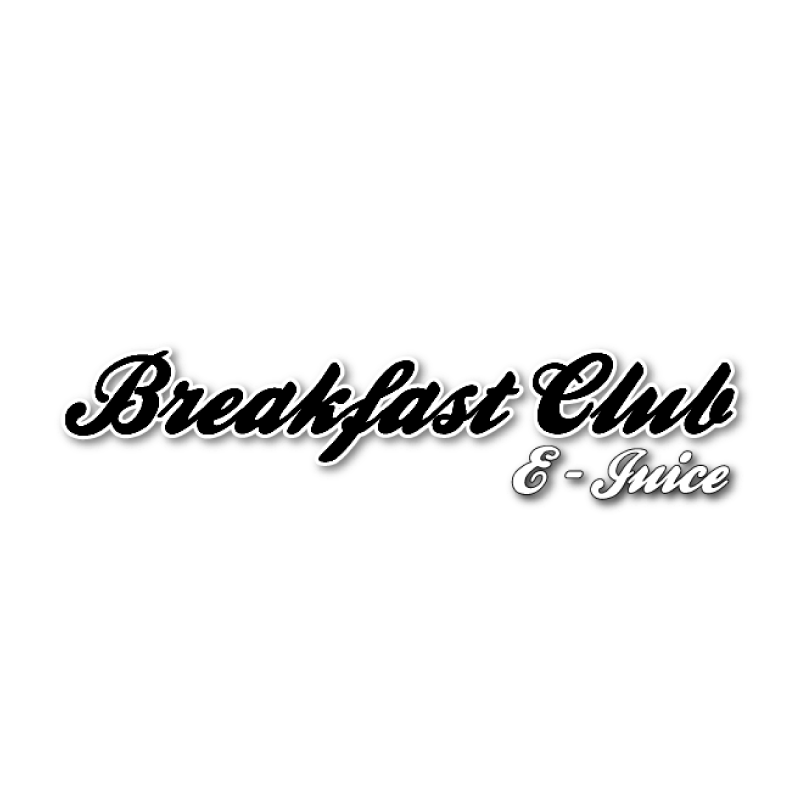 If you don't enjoy cereal, you're a heartless monster. For everyone else, Breakfast Club E-Liquid has you covered! Taking inspiration from your favourite cereals (vague enough to avoid any lawsuits, clear enough to help you find what you want), Breakfast Club's liquids are ideal for vaping first thing in the morning. With lower nicotine content, you can start your day with a gentle and more enjoyable vape.
Shop Now
---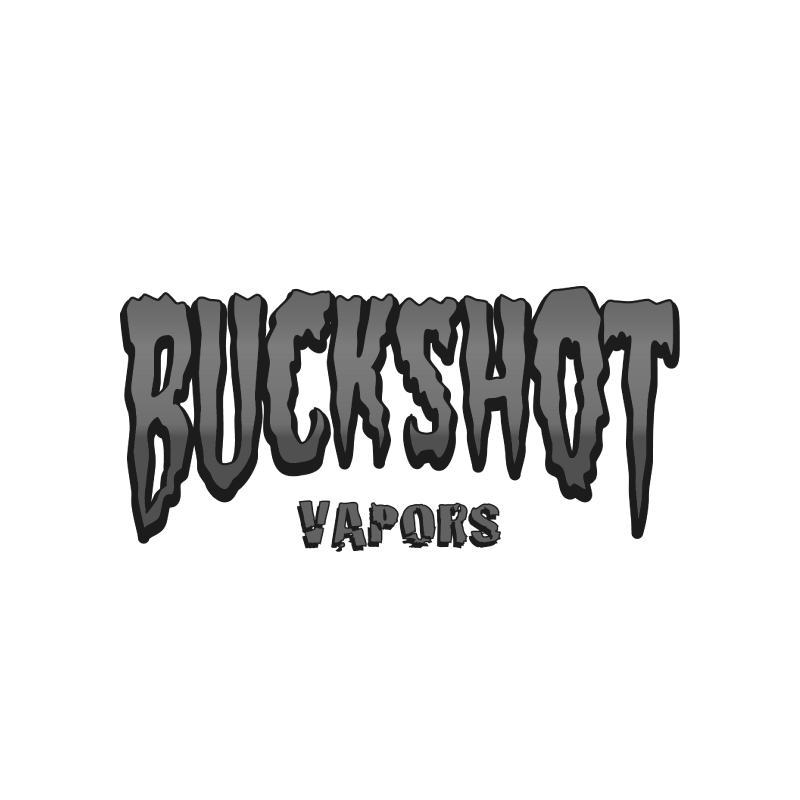 If you've got an appetite for destruction, Buckshot e-liquids want to invite you to the buffet. Combining flavour with danger, Buckshot gives you e-juice that are designed to blow your tastebuds away (but, like, in a good way). Just because they talk tough, doesn't mean that they have to be tough to love – Buckshot's range includes flavours like blueberry shortcake, and kiwi, mango and peach, teaching you that it really is what's on the inside that counts.
Shop Now
---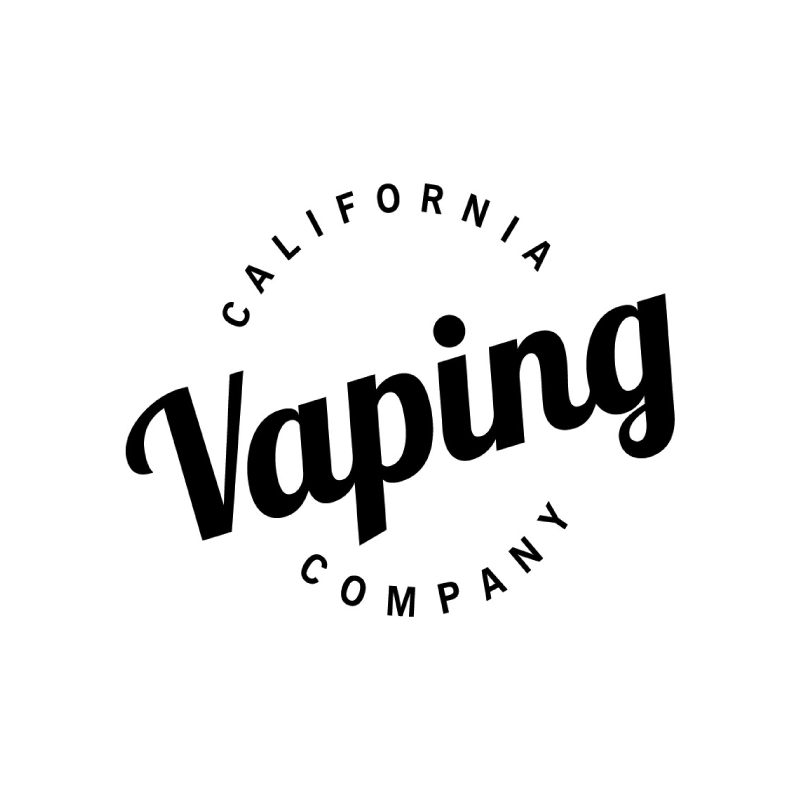 As 2-Pac and Dr. Dre made everyone aware, California knows how to party. But did you know that California also knows how to make a mean e-liquid? The California Vaping Company is dedicated to providing you with nothing but the best e-liquids. While they may seem laid-back, quality is taken very seriously in California and the California Vaping Company is certainly no exception.
Shop Now
---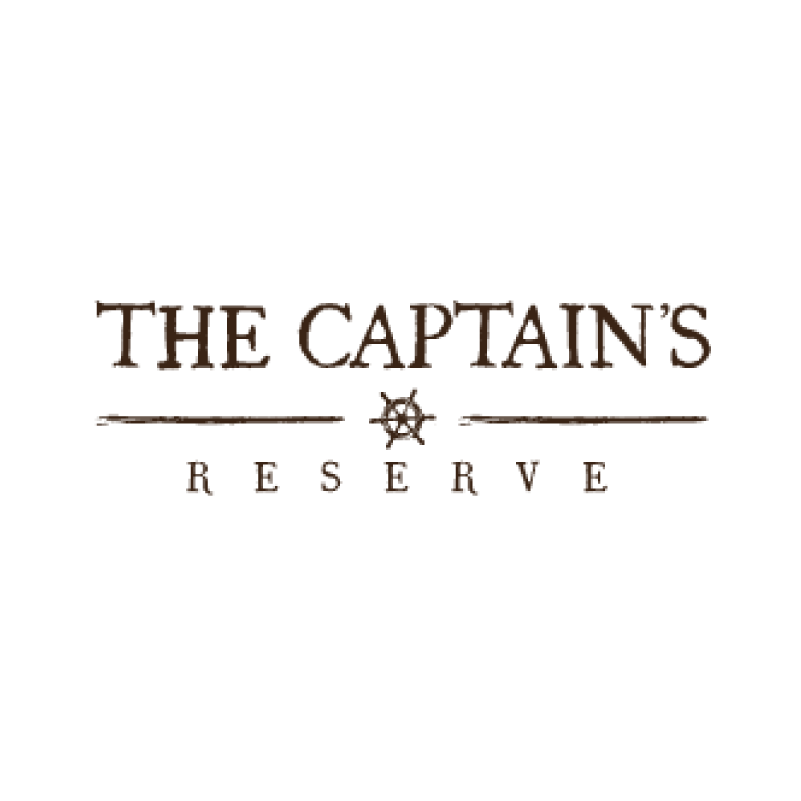 Taking inspiration from the classic age of pirates (in terms of flavour rather in terms of pillaging and cultivating STIs), The Captain's Reserve is the perfect e-liquid for anyone that has ever been tempted to hoist the black flag and start wearing an eye-patch. Once you've tasted this e-liquid, you'll understand why it's all been reserved for the captain – you'd not want to share it either!
Shop Now
---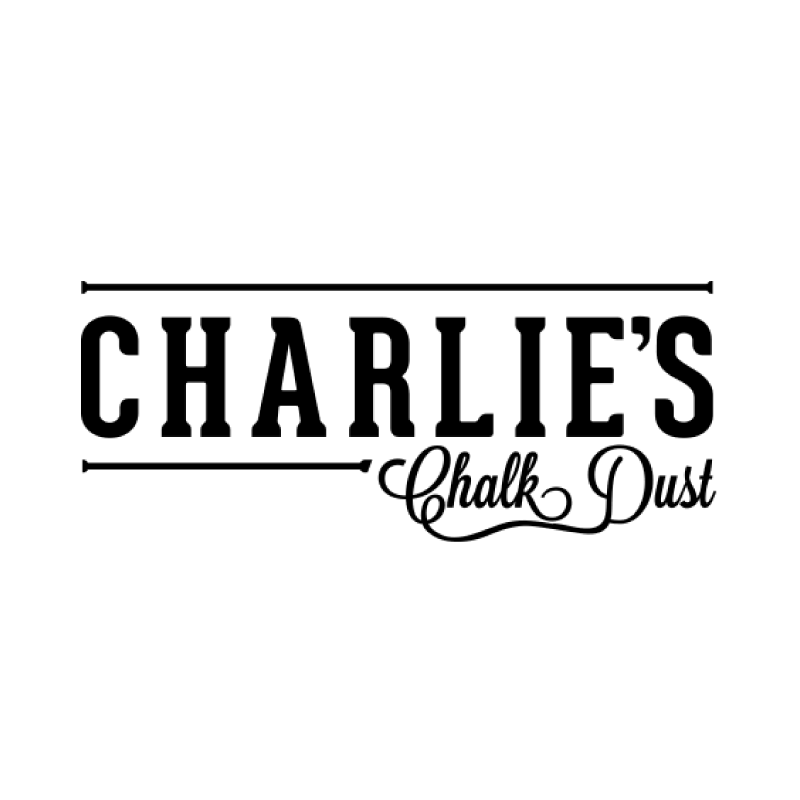 In tennis, chalk dust can be the difference between winning and losing; in vaping, chalk dust can be the difference between a high quality vape and a low one. Specifically, Charlie's Chalk Dust, a range of e-liquid known for not being pusillanimous in the face of "out there" flavours. Known for being one of the big boys of the e-liquid world, Charlie's Chalk Dust has earned it's reputation by doing it's job well.
Shop Now
---
Getting your rocks off doesn't have to cost the world – sometimes Cheap Thrills are the best sort. This is certainly true when it comes to e-liquid, where Cheap Thrills E-Juice provides a flavour that can satisfty your needs without having to cost the world. Who needs fast cars, fancy garms and diamond jewellery when you can have Cheap Thrills and a good all-day-vape?
Shop Now
---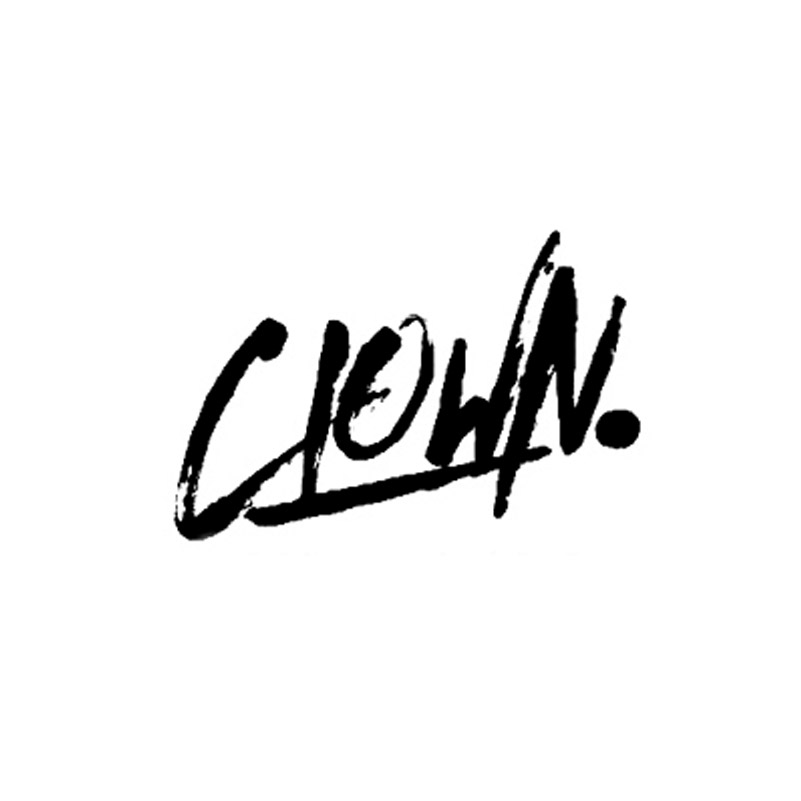 999 out of 1000 people would not want to have a Clown anywhere near their mouth (and shame on you, Mr. & Mrs. 1 in 1000) but this all goes out of the window when it comes to e-liquid. Clown E-Juices have been designed to unnerve you – how could something as disgusting and scary as a clown be so delicious? Great for those people that like horror films and the comfort of sweetness.
Shop Now
---
Created to help you satisfy your sugar cravings without actually reaching for sugar, the Coil Glaze e-juice offers some of the richest, creamiest, sweetest vapes on the planet. With their high 80% VG formula, these e-liquids are bound to deliver premium level flavour intensity and plenty of thick vapour.
Shop Now
---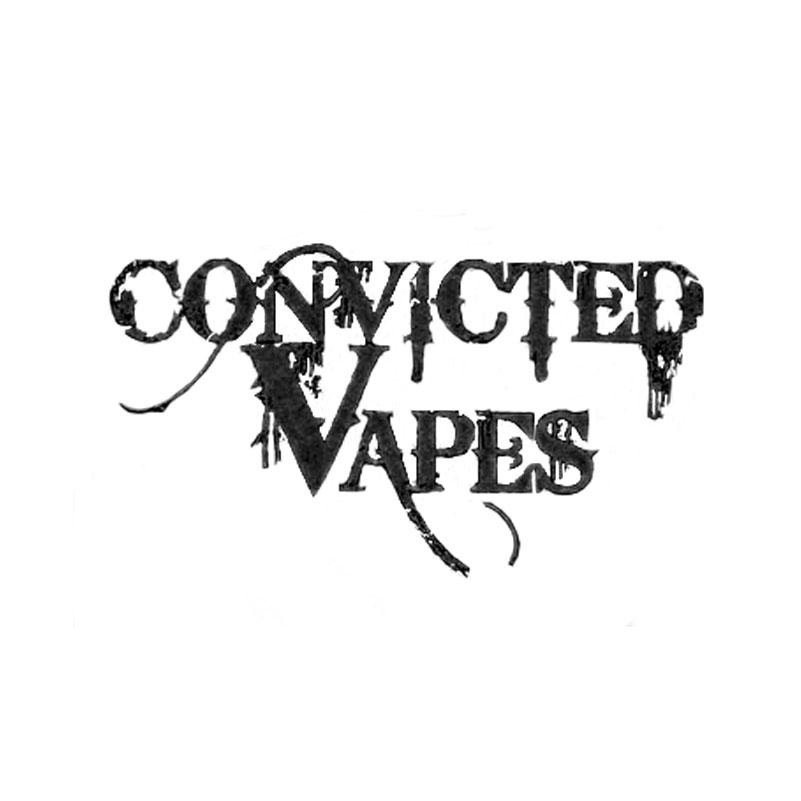 Convicted Vapes you stand accused of being deliciously moreish, how are you going to plead. Guilty as charged, of course! Just as every bad-boy has a saccharine side, Convicted Vapes may present a tough outer side but they're sweet at heart. Ideal for all day vaping, Convicted Vapes are so good, you wouldn't even mind having to share a cell with them.
Shop Now
---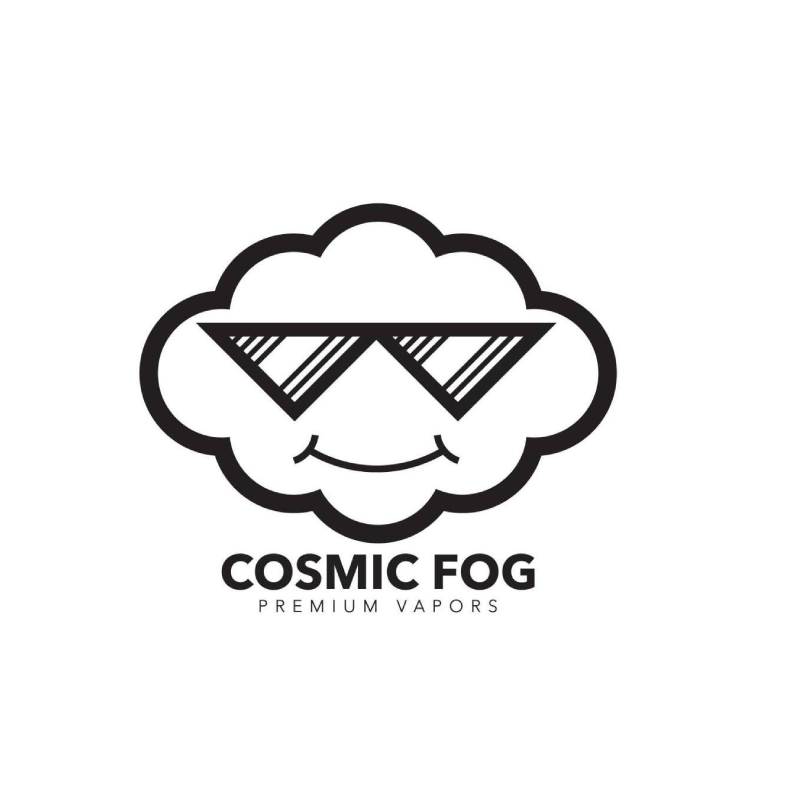 Every vaper's had that moment from time to time where they get lost in the fog – why not get lost in the Cosmic Fog instead? Including a range of delicious flavours, it's no coincidence that Cosmic Fog have become one of the most popular brands of e-juice in the world. With out of this world flavours and deliciously art deco bottles, Cosmic Fog provides the entire package.
Shop Now
---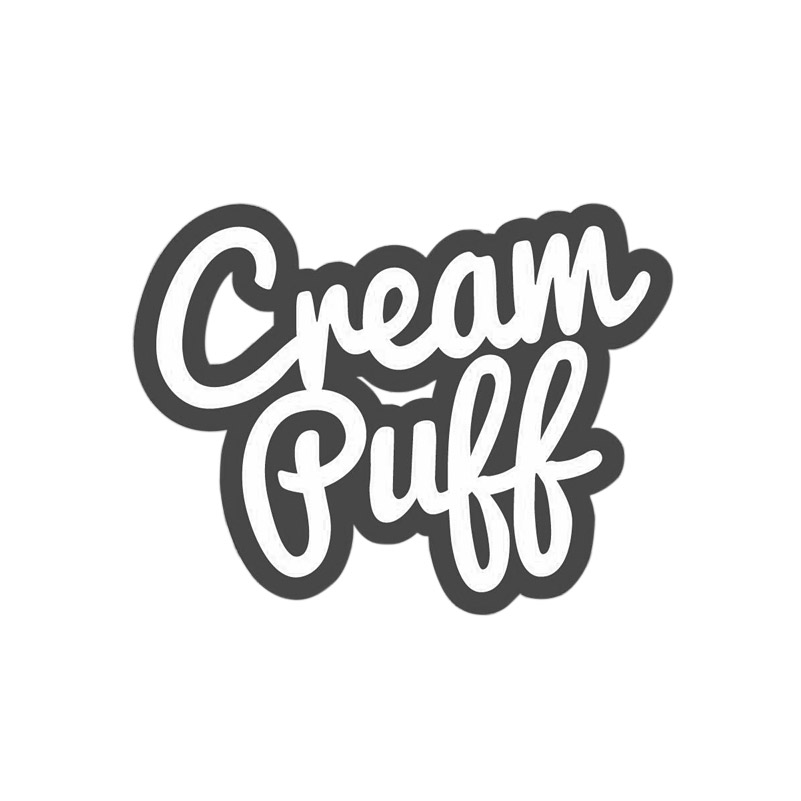 Light and creamy, Cream Puff Factory create e-liquid that allow you to placate your indulgent side and give in to temptation. The Cream Puff Factory is the result of two giants of the e-juice world (Ruthless and Penguin) pooling their resources and trying to do something for the greater good – like creating a better vape! These shining pioneers of teamwork have accomplished their goal, creating delicious all day vapes.
Shop Now
---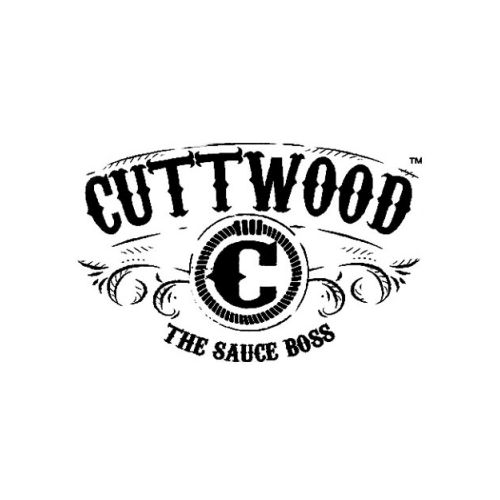 E-liquids made to a scientific level of quality! Cuttwood develops e-liquids through painstaking research and development, testing and retesting combinations using only the best flavours and ingredients to give you a top-notch vape. They pride themselves on only sending e-liquids out the door that meet their exacting standards.
Shop Now
---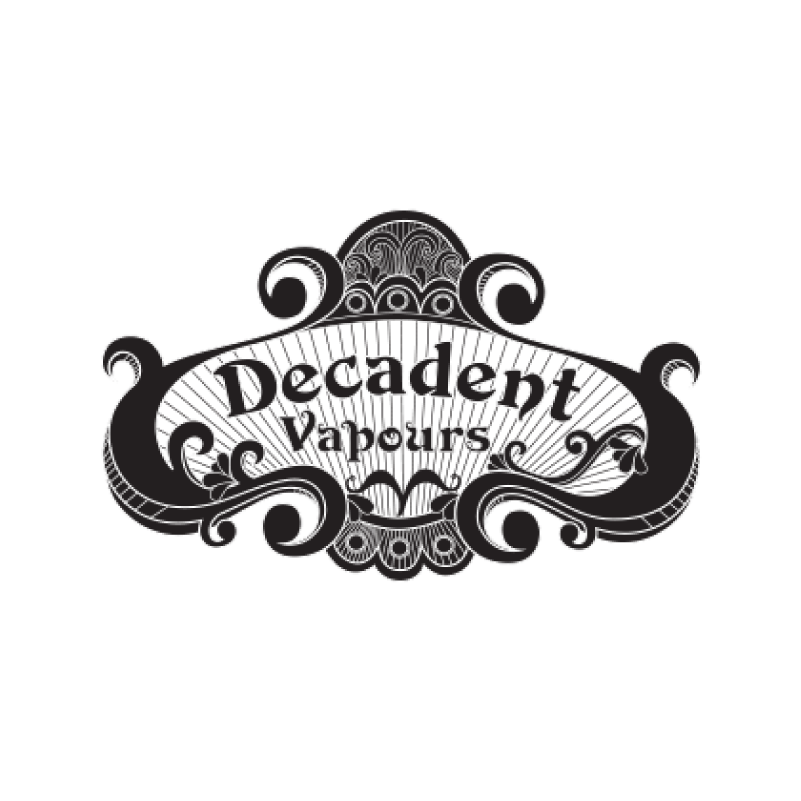 Decadent by name, decadent by nature. With more flavours than you could wave an e-cigarette at, Decadent Vapours is the premium choice for the discerning vaper. Carefully blended to provide you with a realistic and satisfying flavour, most versions of their e-liquids are available in normal or high VG versions. This makes them ideal for all the people that love chasing clouds!
Shop Now
---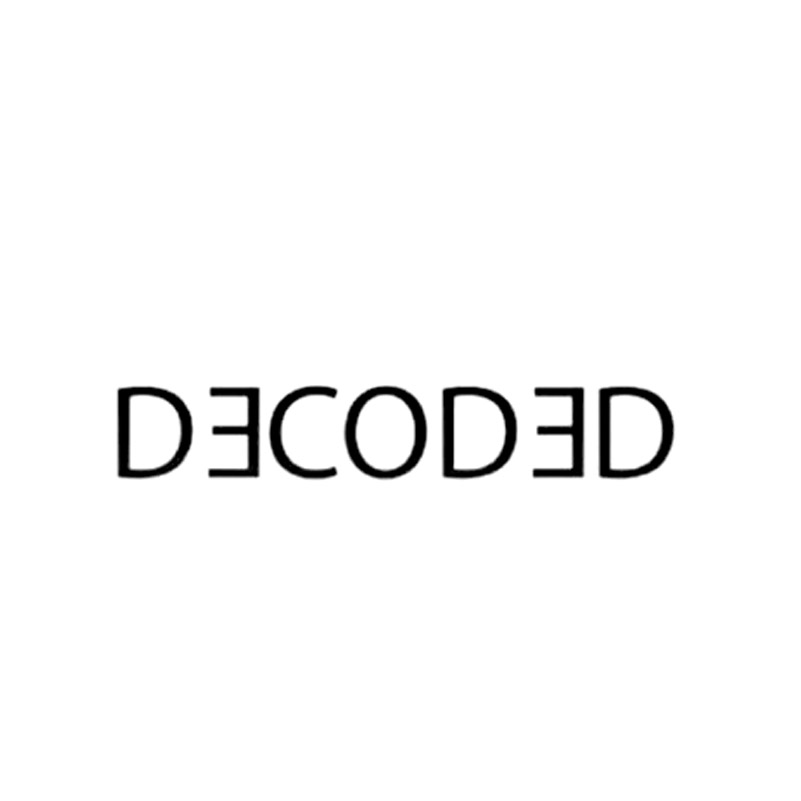 If you've got a mind for mysteries, why not try this one on for size – how do Decoded e-liquids taste so good? Inspired by the arcane and the mysterious – the Da Vinci Code, the Lock Ness Monster et cetera – Decoded has create a selection of intriguing and interesting flavours that will entice anyone with a curious mind and a love of vaping.
Shop Now
---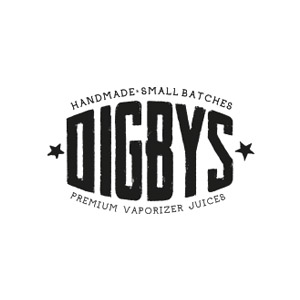 From the heart of Dorset in the United Kingdom, Digbys Juice create delicious top quality flavours made with love and top-quality USA and EU-sourced ingredients to give you a fantastic homemade vaping experience. With a massively varied mix of classic and modern unique flavours to satisfy your tastebuds every time, you'll soon find that Digbys will have something for everyone.
Shop Now
---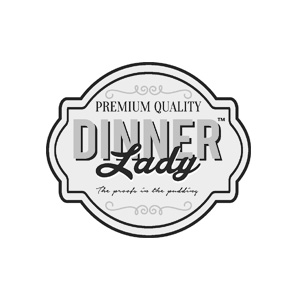 If the idea of a Dinner Lady brings up a stern faced matriarch ruining your fun and games at school, prepare to have your preconception inverted. Dinner Lady e-liquid – far from stifling any fun you might be having – provides you with delicious and interesting flavours that any vaper can get on board with.
Shop Now
---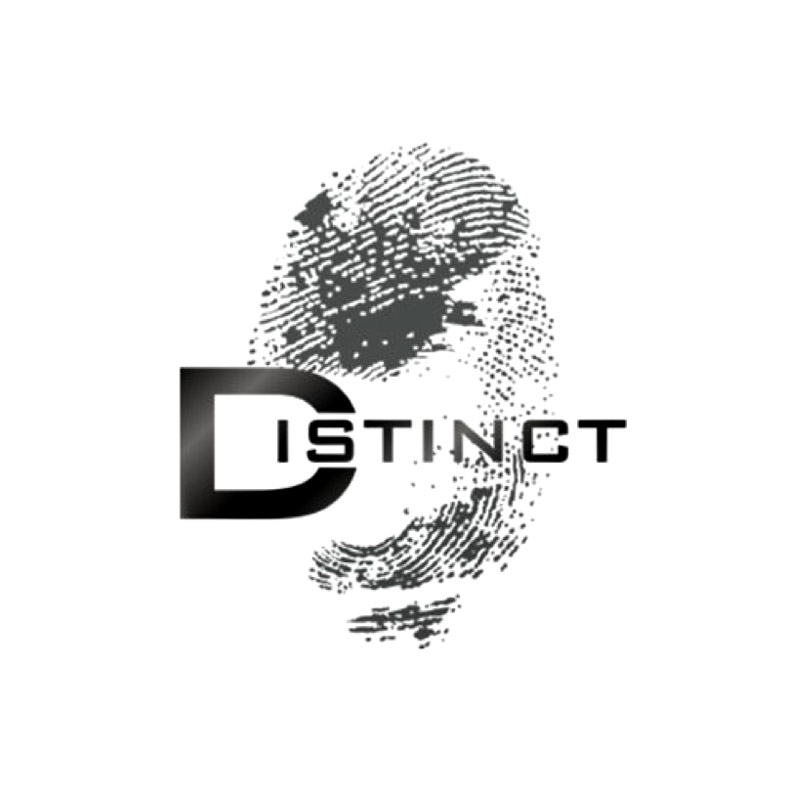 Created by the brilliant minds behind juices such as Dr. Fog and Decoded, Distinct E-Liquids deliver a unique vaping sensation that can turn even the blandest day into an experience. From your favourite fruit smoothies to decadent French desserts, this e-juice is made for those who live to enjoy the finer things in life.
Shop Now
---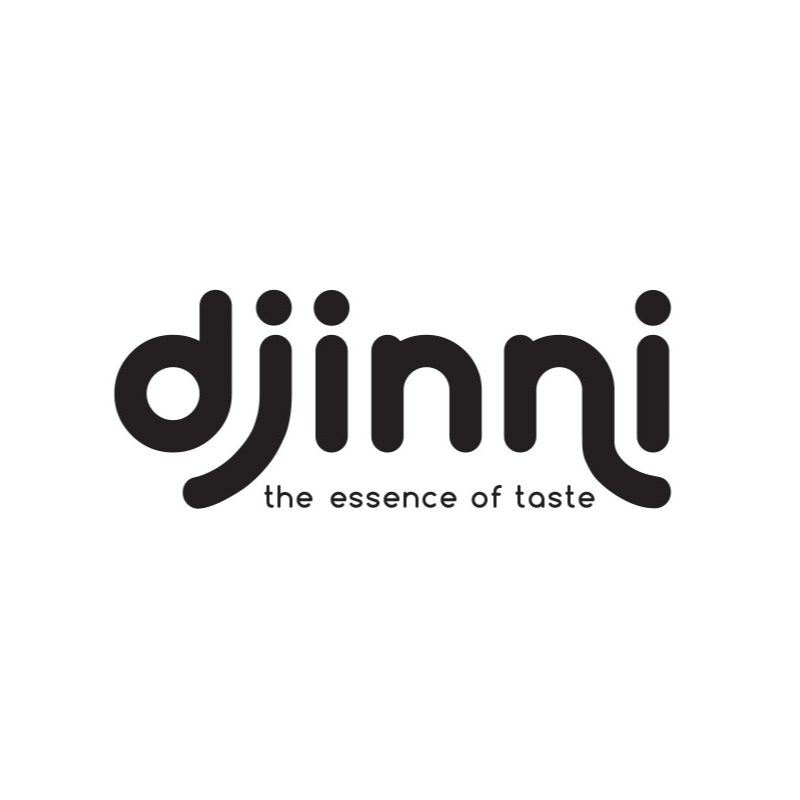 Djinni e-liquid can't grant you three wishes (unfortunately) but it can grant you at least one – for a tasty e-liquid that's suitable for all day vaping. You don't even have to rub the bottle! Available in a range of interesting and unique flavour blends, Djinni has some of the most exciting e-liquids on the market. Your e-liquid needs will disappear in a puff of vape!
Shop Now
---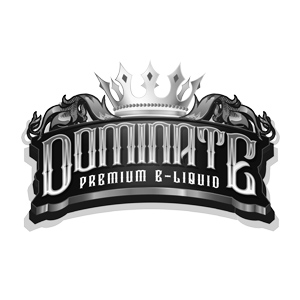 Attacking from all four corners of the world, the Domin8 e-juices deliver four distinct fruity flavours that will take you on a journey any time. With an impressive 75% VG to 25% PG ratio, Domin8 will not let you down if you are looking for intense flavours and smooth vaping.
Shop Now
---
---
Distinctly shisha-like, Dr Fog's Shisha Series delivers some of the best fruity flavours you can enjoy even without investing in an actual shisha. Made with a high, 75% VG ratio and strong minty undertones, these Shisha e-juices will lift you up on a thick, refreshing cloud for a quick break wherever you are.
Shop Now
---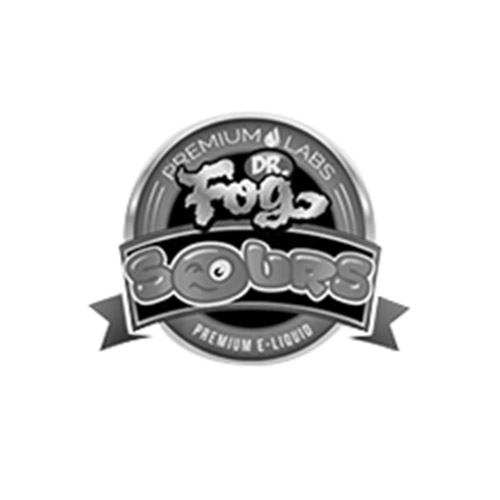 You either love them or you hate them, but either way you have to admit that sour candy is one of the most memorable of childhood sweets. Dr Fog's Sours Series is the vapourised embodiment of these kids' treats that will take you on a walk down memory lane, while leaving your mouth watering for more.
Shop Now
---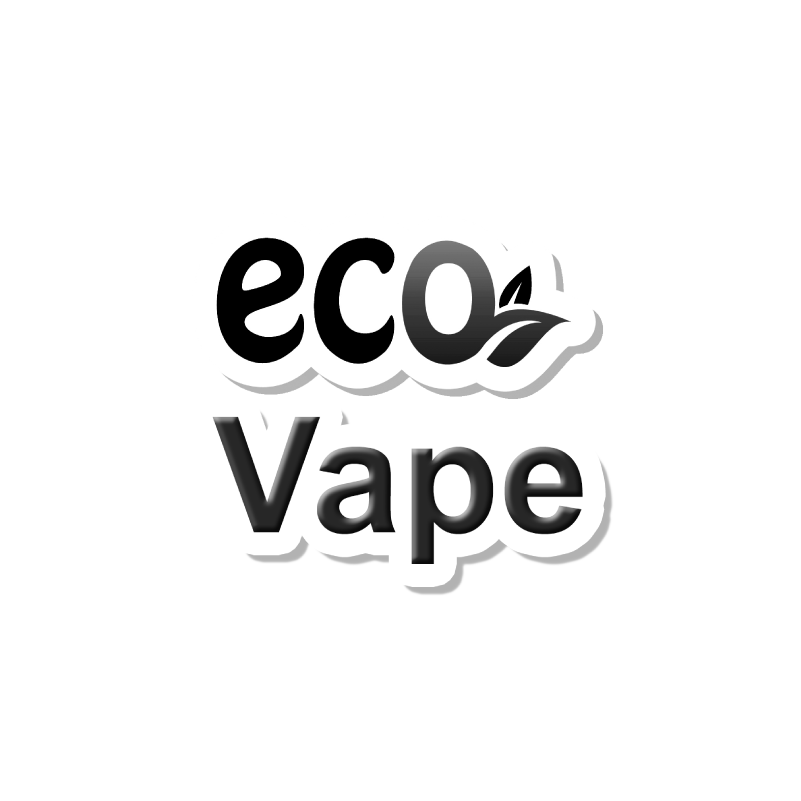 Eco Vape are a brand that you can rely on, with a wide selection of different flavours and VG/PG mixes to get your teeth stuck into. Based right here in the UK, Eco Vape is a trustworthy company dedicated to peace, love, and making sure that you're getting the most from your e-cigarette. You don't need to be in touch with your ecological side to love Eco Vape.
Shop Now
---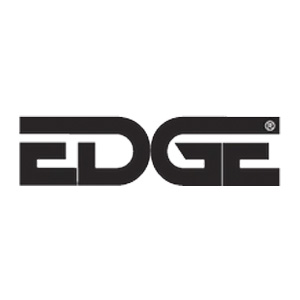 Using only the highest-quality ingredients, EDGE pride themselves on providing exceptional quality at a fantastic price. Their e-liquids have a standard 50/50 PG to VG ratio that makes them suitable for new and experienced vapers, while a range of available nicotine strengths ensures everyone can find something to suit their desires.
Shop Now
---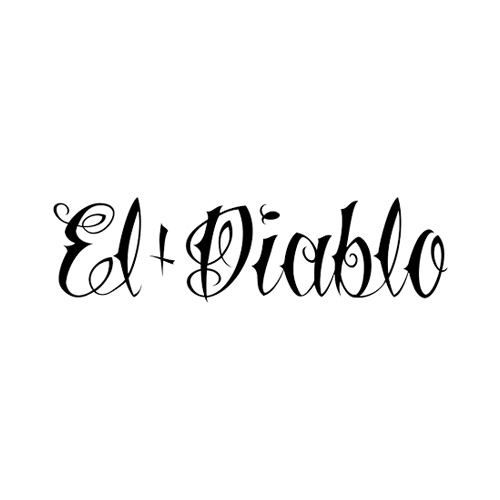 Despite the devilish name, the only thing wicked about El Diablo e-liquids are their flavours! Developed and made in Derby in the UK, El Diablo e-liquids deliver rich and satisfying flavours designed to provide the tastes of a huge range of cakes. To help you get the exact vaping experience you want, their flavours are available in 50/50 VG/PG combinations and in a high VG 70/30 version.
Shop Now
---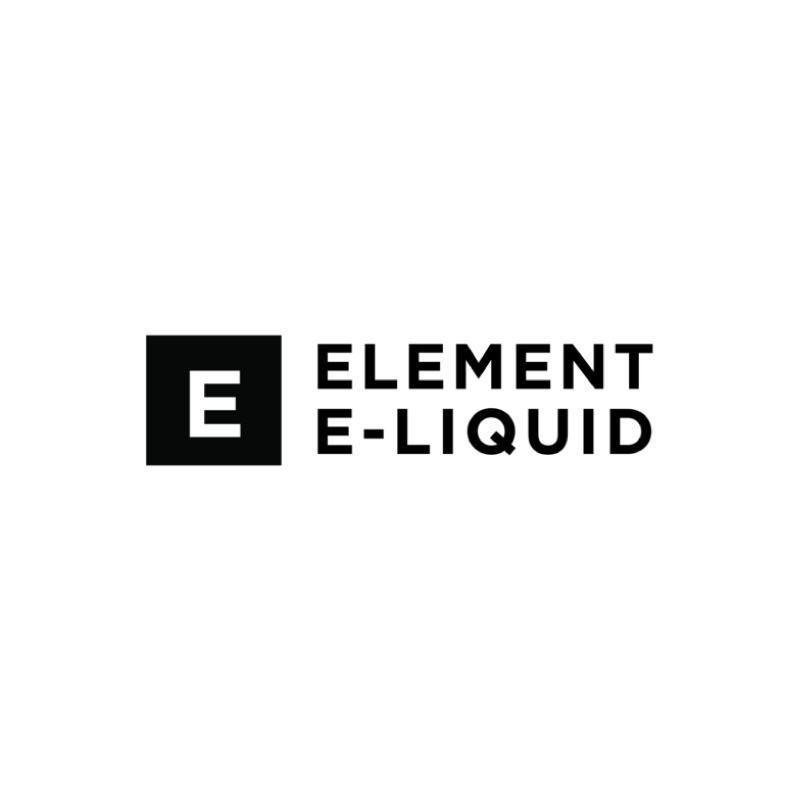 How do you make an e-liquid that really hits the spot? It's elemental, really – or at least Element e-liquid makes it seem so. Just as the elements are the building blocks of the world, Element e-juice goes back to the basics of vaping. While some e-liquids go out of their way to cram as many flavours as possible together (regardless of the result), Element put their own spin on the classics. Shop Now
---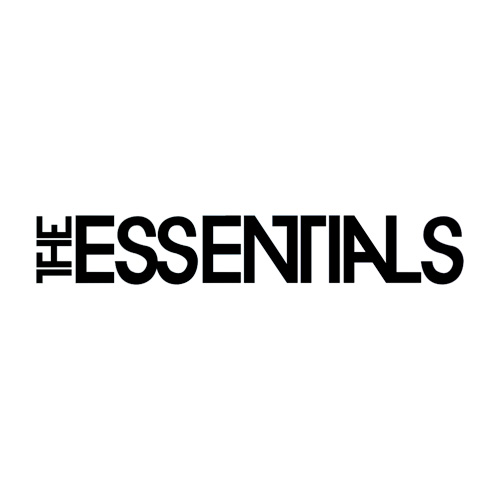 An alliance between Beard Vape Co and Craft Vapery has led to the development of The Essentials range of e-liquids. Boiling down key flavour notes that seemed to be missing from the vaping world, The Essentials features just three e-liquids – Morning, Afternoon and Night. They're ideal as go-to e-liquids that should be in every vaper's arsenal.
Shop Now
---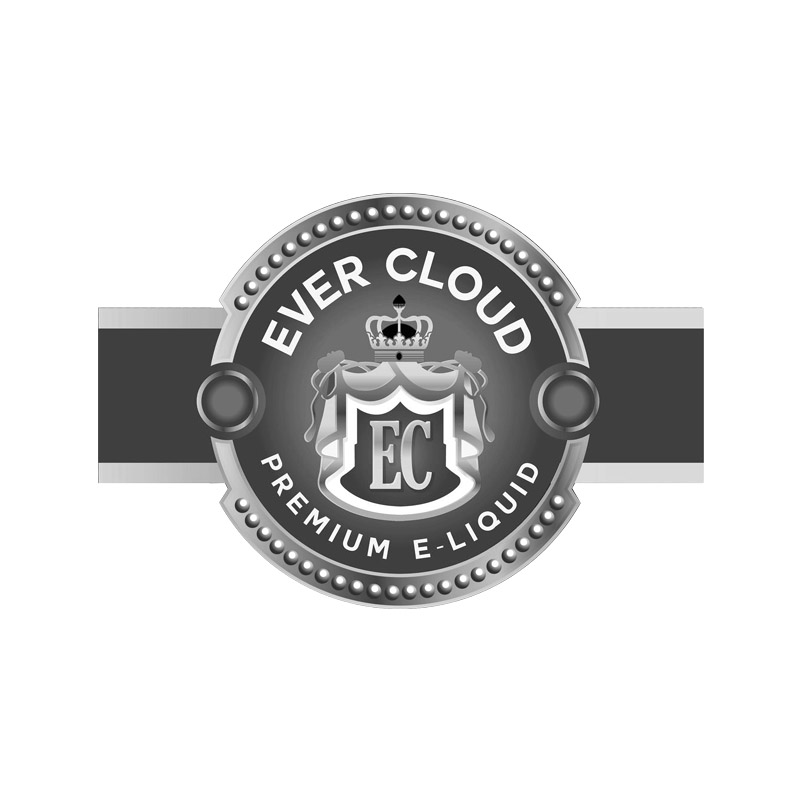 Brought to you by the brilliant minds behind memorable e-juices such as I Can't Believe It's Not Donuts, the Ever Cloud e-liquid delivers pure tobacco flavours mixed with intriguing aromas that take things to a whole new level. From rich tobacco blends to honeyed mixtures, Ever Cloud is here to leave a permanent mark on your vaping habits.
Shop Now
---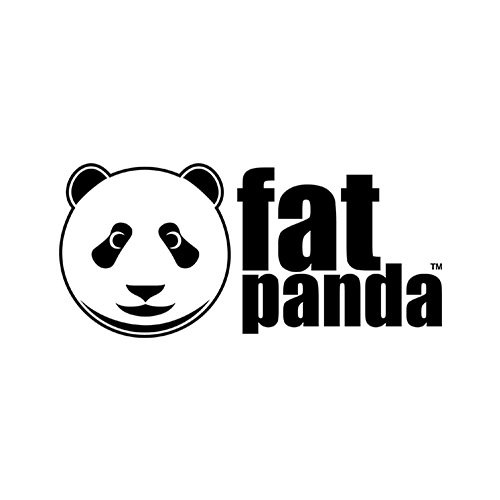 If you're getting tired of all the sweet e-liquids, Fat Panda are here to help you break away from the boring routine and blow your mind with the freshness of their fruity e-juices. From classic lemon to tangy raspberry and cranberry mix, these are the vapes you've been looking for to help you clear your head.
Shop Now
---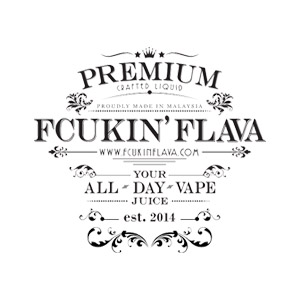 With a catchy name like that, the vape better not disappoint. No worries, Fcukin' Flava e-liquids are produced using only the best ingredients and made in a small quantity at a time to ensure the taste and quality are well preserved. Specialising in fresh fruity flavours, these e-juices are perfect as an all day vape.
Shop Now
---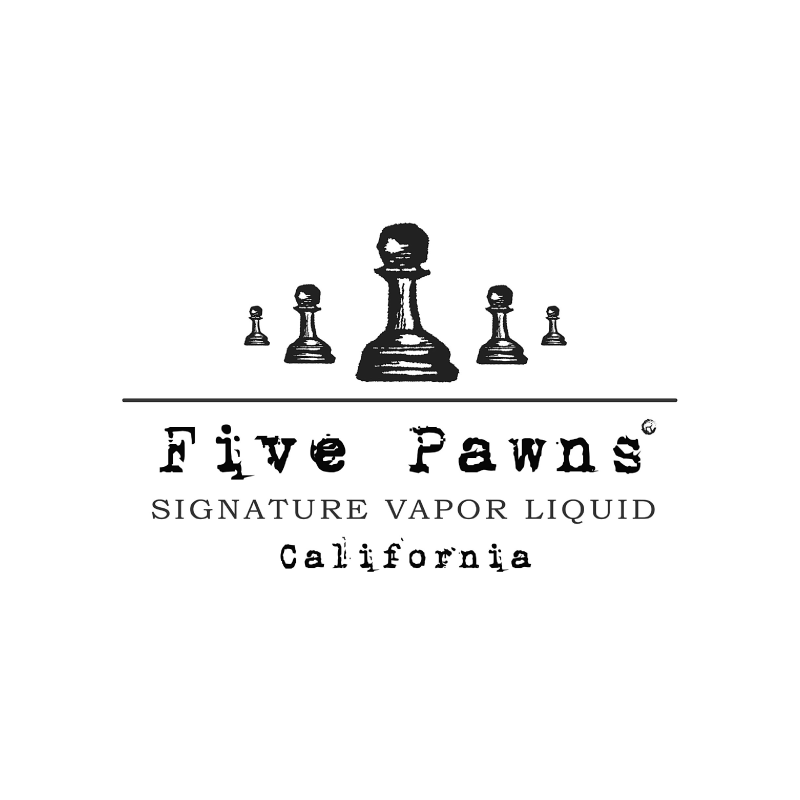 If you're the classy type of person who enjoys a glass of whiskey, potentially while playing a game of chess, Five Pawns might make the ideal e-liquid for you! Designed for lovers of the finer things, Five Pawns put a care and attention into each of their flavours that cannot be matched. Aged to perfection in oak barrels, we know you'll love Five Pawns' offerings.
Shop Now
---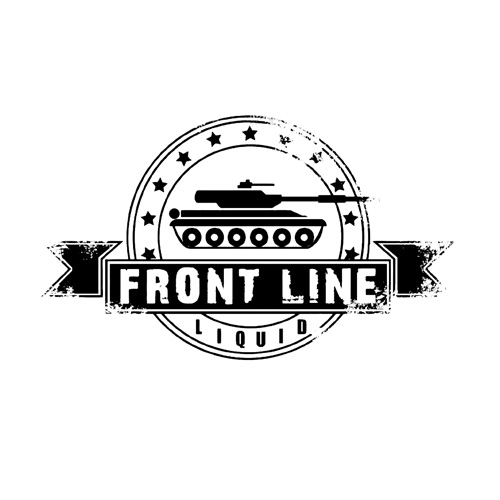 Front Line e-liquids are here to help you complete your mission of finding a high quality, high VG vape. Made to incredibly high standards, these e-juices are laser-focused on a great vape – with only three flavours to make, Front Line ensure that quality control isn't an issue.
Shop Now
---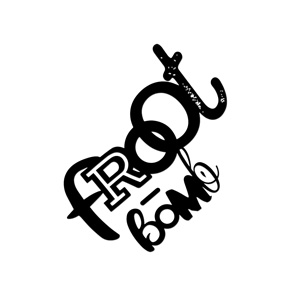 An explosion of fruity flavours, Froot Bomb e-liquids feature rich notes ideal for vapers who love e-juices with a sweet taste. Made in the UK by the same minds behind Mr Chew, these flavour combinations have been developed to deliver the taste of classic fruit pastilles, with a juicy and succulent finish.
Shop Now
---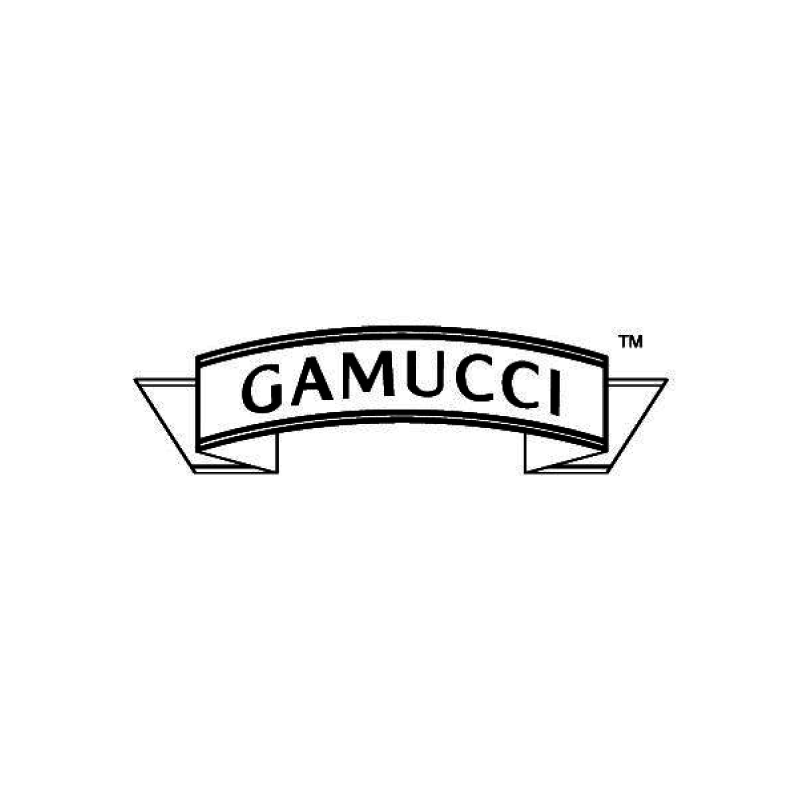 One of the most popular e-liquids on the market, Gamucci have earned their place in the nation's hearts with grit, determination and plain ole-fashioned quality. There can be a lot of hubris involved when you call your product "Premium", but with Gamucci, their product more than backs up their claims. With simple (and simply delicious) flavours, you'll be able to find the perfect liquid for your life.
Shop Now
---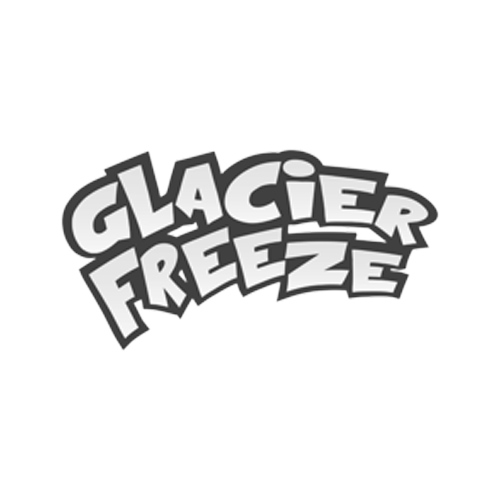 Inspired by some of the chilliest places on this planet, Glacier Freeze delivers classic fruit flavours with a refreshing twist that can clear your head and satisfy your sweet tooth any time of the day. Supplied with a high VG percentage, these e-juices let you experience cherry, strawberry, mango or grapefruit flavours in their thickest form.
Shop Now
---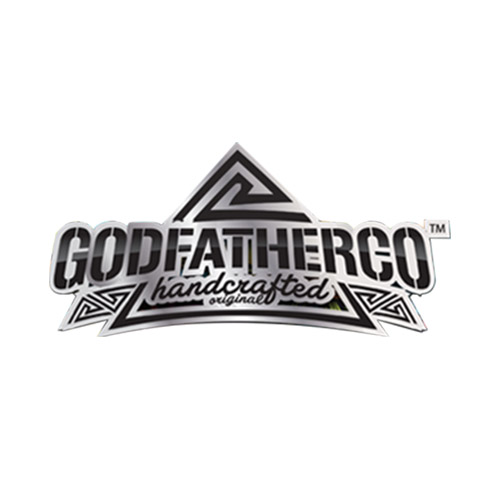 Godfather Co. have an offer you can't refuse. With a choice of both fruity and dessert e-juices in flavour combinations you've never dared dream about, this award-winning e-liquid will sweep you into the world of vaping. Each flavour is available in 70% VG and 3mg strength, making them suitable for sub-ohm vaping.
Shop Now
---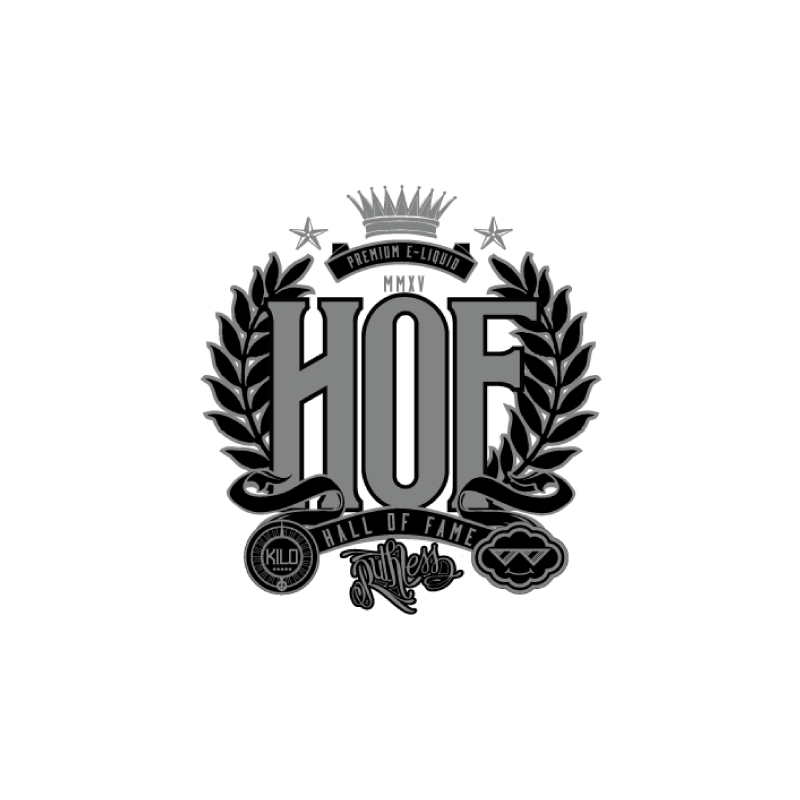 To get into the Hall of Fame, you have to be the best of the best – HOF e-liquid knows this, providing you with liquid from some of the biggest names in the business: Cosmic Fog, Ruthless and Kilo. Putting aside petty rivalry, these three titans of the e-juice market have pooled their resources, banded together under one banner and decided to give your tastebuds a real treat.
Shop Now
---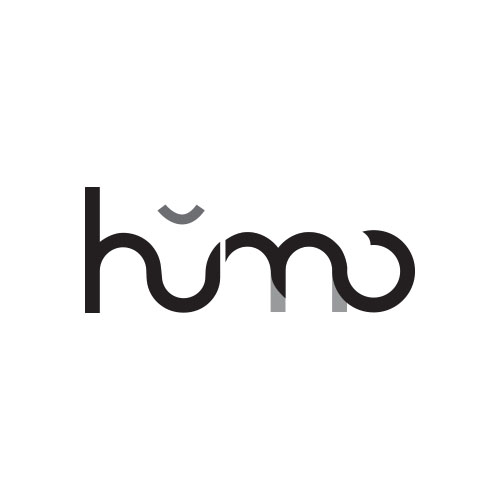 Made in Florida by master mixologists, Humo e-liquids have been developed to provide incredibly flavourful e-liquids that stand out from the cloud. Pushing the boundaries of what's possible with vaping, this passionate team works to deliver high-quality vapour. Dedication and determination has been poured into every bottle to provide you with a rich, dense cloud and a smooth throat hit for a vaping experience.
Shop Now
---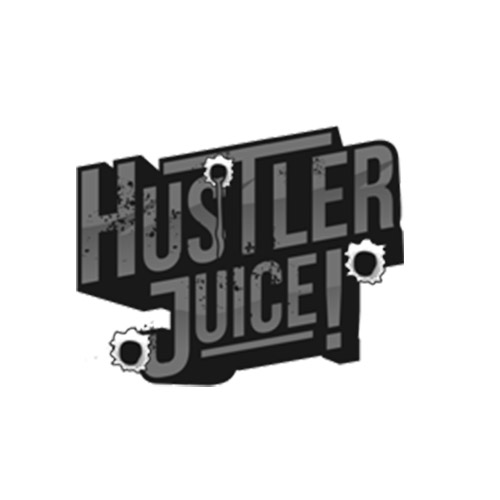 Attention all lovers of fruit flavoured vapes out there! Hustler Juice delivers sweet, refreshing flavours in their purest forms, without any unwanted additions that might spoil that fruity hit. With their high VG content, these e-liquids allow you to lose yourself in thick clouds and escape to your own private tropical paradise.
Shop Now
---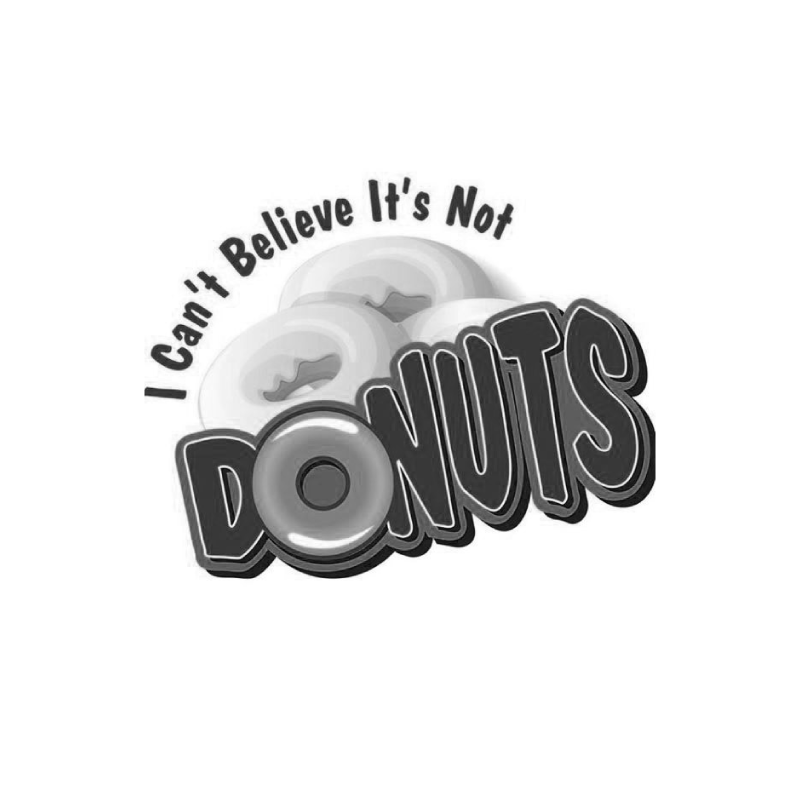 Can you believe that it's not donuts? I Can't Believe It's Not Donuts! All joking aside, this delicious e-liquid is designed to get you carried away with a taste that is so authentic, you would think that you were stuffing your face rather than having a nice, relaxing vape. If you love the bakery more than you love your parents (I know I'm guilty) this is the brand for you!
Shop Now
---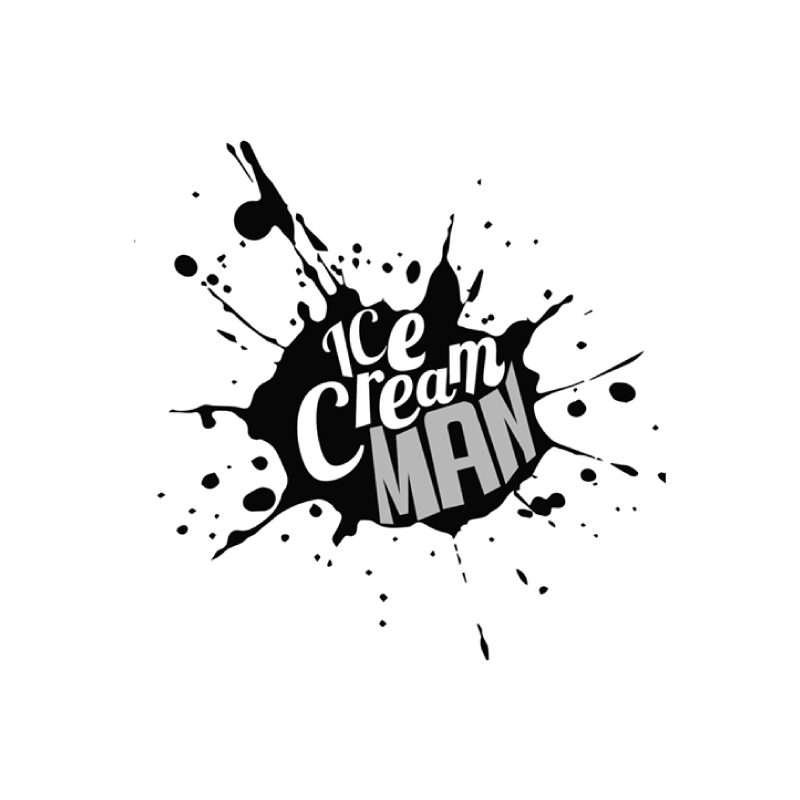 Do you remember the excitement when you were a child of hearing the off-key chimes of the ice cream van tearing down your road? Well Ice Cream Man E-Juice aims to provoke that same sense of excitement and joy but in a vaporised form. With a variety of parlour inspired flavours available, once again you'll be running (to your computer) in order to get yourself some ice-cream.
Shop Now
---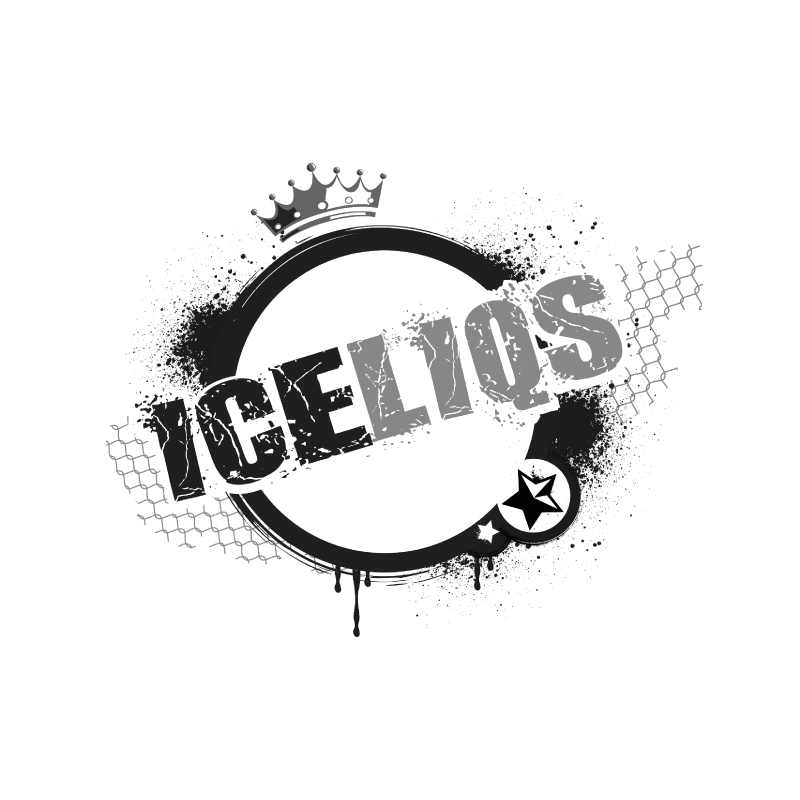 Do you want flavour? Are you sure that you can handle it? Ok, well if your sure... why not try Iceliqs. Most ranges have a couple of flavours, maybe a dozen if they are feeling adventurous – Iceliqs doesn't stop there, they go that extra mile to ensure that you're happy. Why not try the Underground Series? Delicious tobacco flavours inspired by central London tube stations.
Shop Now
---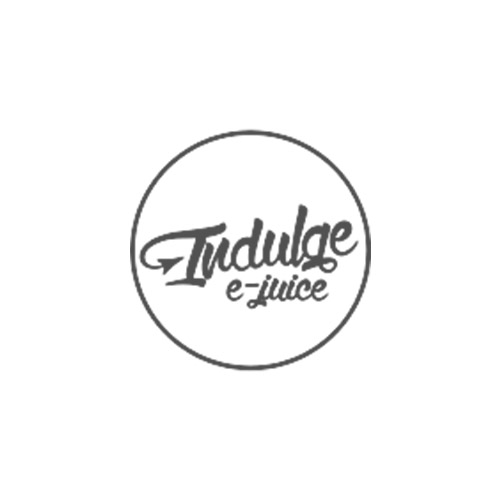 Taking a retro-style motif to create a fun, colourful range of e-juices, Indulge will satisfy your sweet cravings with a variety of fruity and dessert-themed vapes that will leave you salivating for more. Indulging yourself guilt-free in sugar-packed treats such as strawberries with whipped cream, spongy lemon cake or fizzy cola candy has never been easier.
Shop Now
---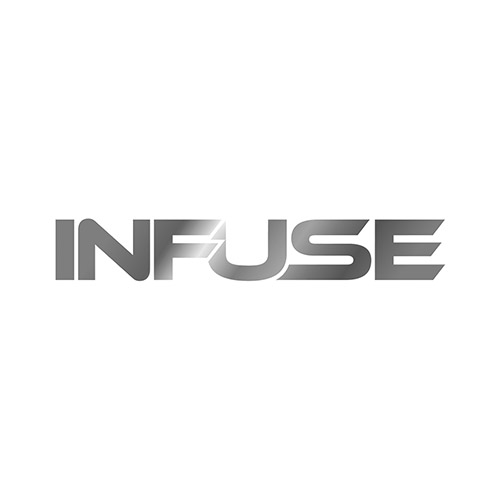 Taking inspiration from all-time most popular vaping flavours, Infuse are set out to remake some of the most iconic e-juices with their unique twist. Their six distinct blends, all based on flavours you most likely already know and love, come in a balanced 70% VG mix, which makes them perfect for Sub-Ohm devices and drippers.
Shop Now
---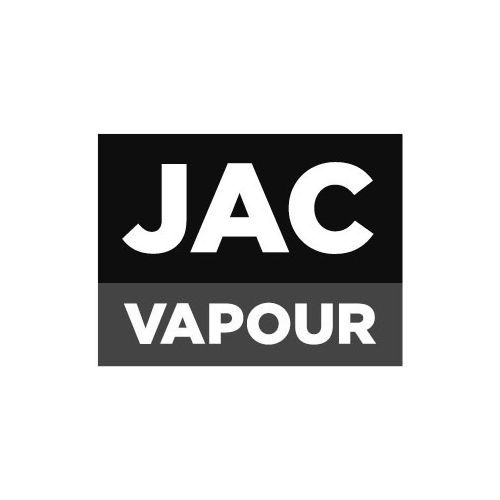 Knowing that the best e-liquid comes from everywhere, JAC Vapour's e-juices come from around the world, and even feature a range brewed right here in the UK to provide you with a diverse and delectable selection of flavours. All their flavours are tested to meet both professional and personal standards for quality and flavour to ensure that every JAC Vapour e-liquid is as good as it could be.
Shop Now
---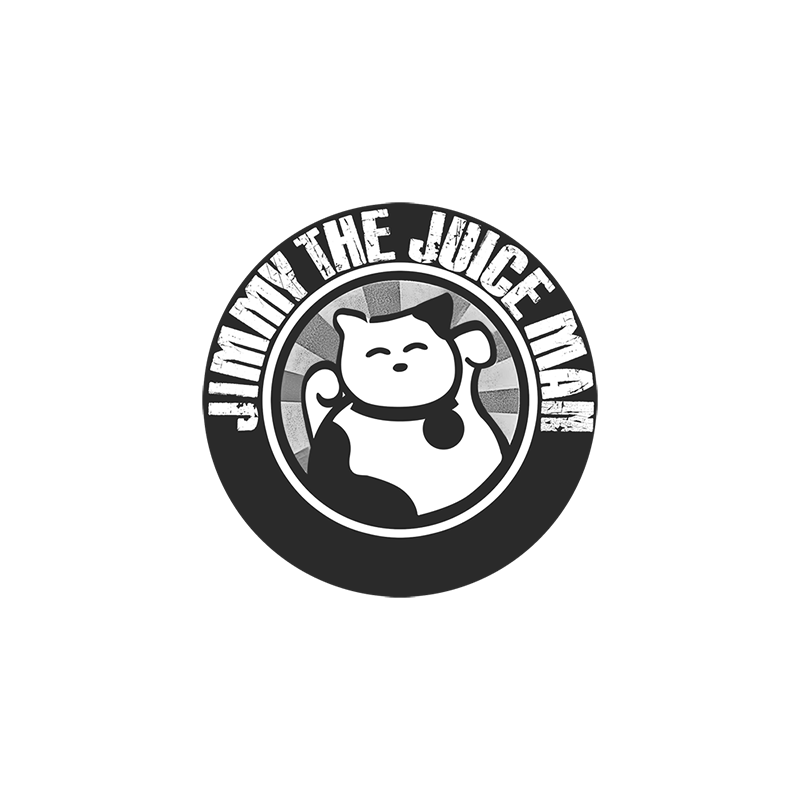 Jimmy the Juiceman is your friendly neighbourhood juice-man – coming around every morning bringing you your favourite bottles of e-liquid... This is only a fantasy of course (though with Vape Mountain you can have juice delivered right to your door), but it's one that Jimmy the Juiceman encourages, with e-liquids so tasty that you'll be wishing for another bottle as soon as the last one is finished.
Shop Now
---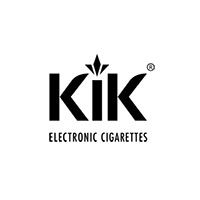 KiK
is renowned as one of the leading brands in the e-cigarette industry - you might have already heard of them through their prime-time TV advertisements. With premium flavours and 100% organic ingredients, KiK E-Liquids will always be an important port of call at any point in your vaping journey.
Shop Now
---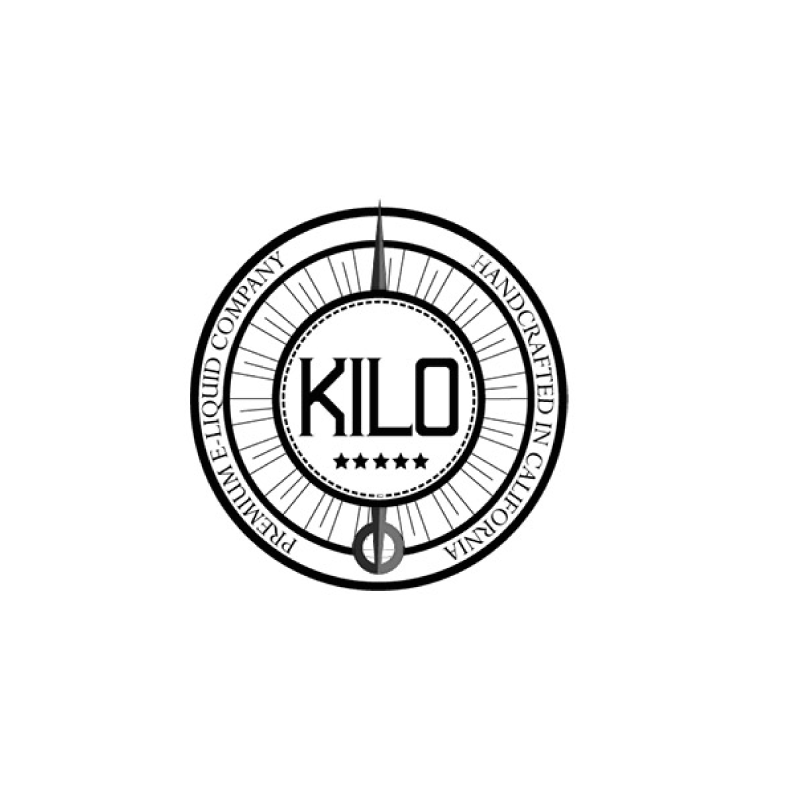 Kilo (or for you lovers of the imperial system – I'm looking at you America – 2.20462 pounds) are one of the most venerated and respected manufacturers of E-Liquid in the world. Designing delicious e-juice is their business and they don't disappoint. Combining flavour with style, we have a wide selection of Kilo juices that are available to try today.
Shop Now
---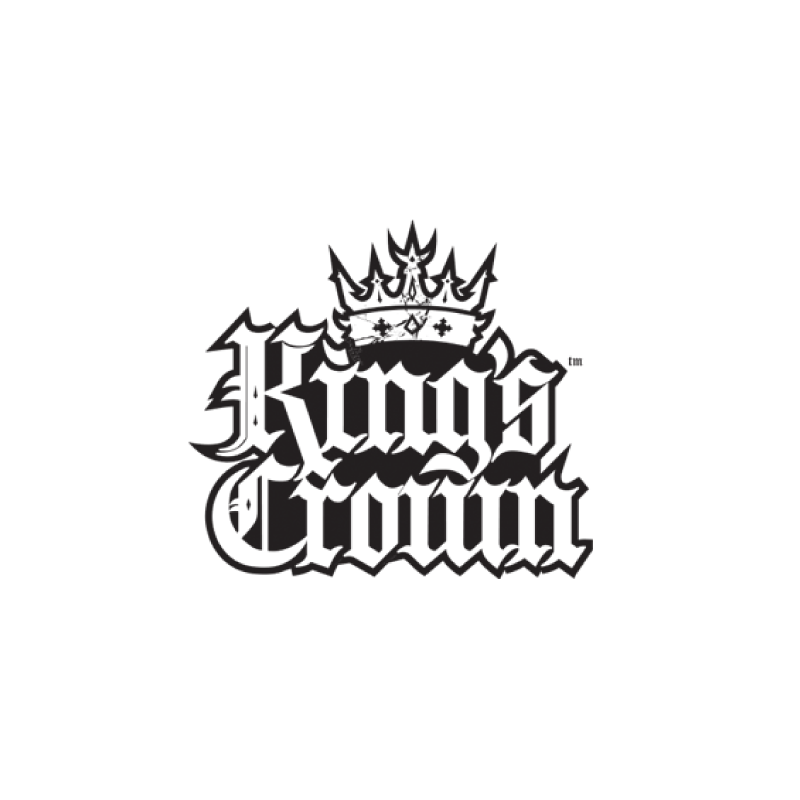 If you're looking for an E-Liquid that's fit for a king (or queen), you could do a lot worse than trying King's Crown, a new range from the people behind the ever-popular Suicide Bunny. King's Crown takes its inspiration from the demanding level of quality to which the monarchy are accustomed and brings it to the masses – perfect for lovers of indulgence!
Shop Now
---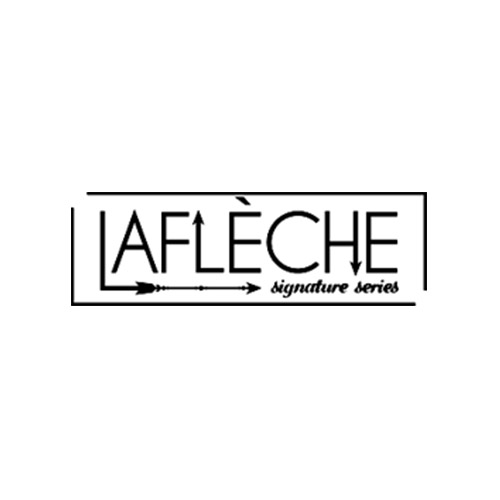 Taking inspiration from the unique sweetness and creaminess of nuts, La Fleche e-liquid delivers some of the thickest, nuttiest vapes out there. From almonds and pecans, to macadamia and pistachios, this is the e-juice you've been looking for if you love tasty, thick vapour that satisfies your sweet tooth.
Shop Now
---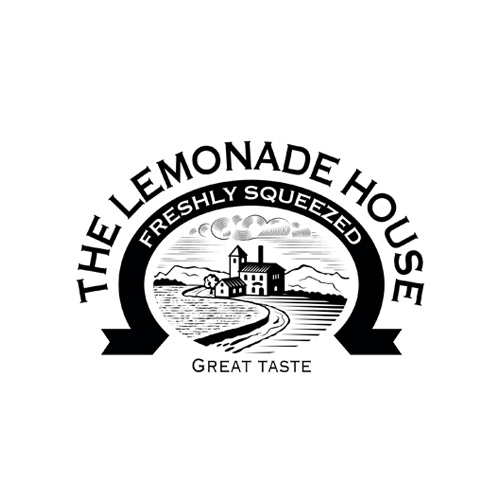 Freshly squeezed e-liquids! The Lemonade House specialises in classic lemonade flavours, making some of the finest lemonade-themed e-liquids on the market today. Made here in the UK using a tart lemonade flavour base, these sharp and sweet flavour blends are ideal for anyone looking for a refreshing vaping experience that tastes home-made.
Shop Now
---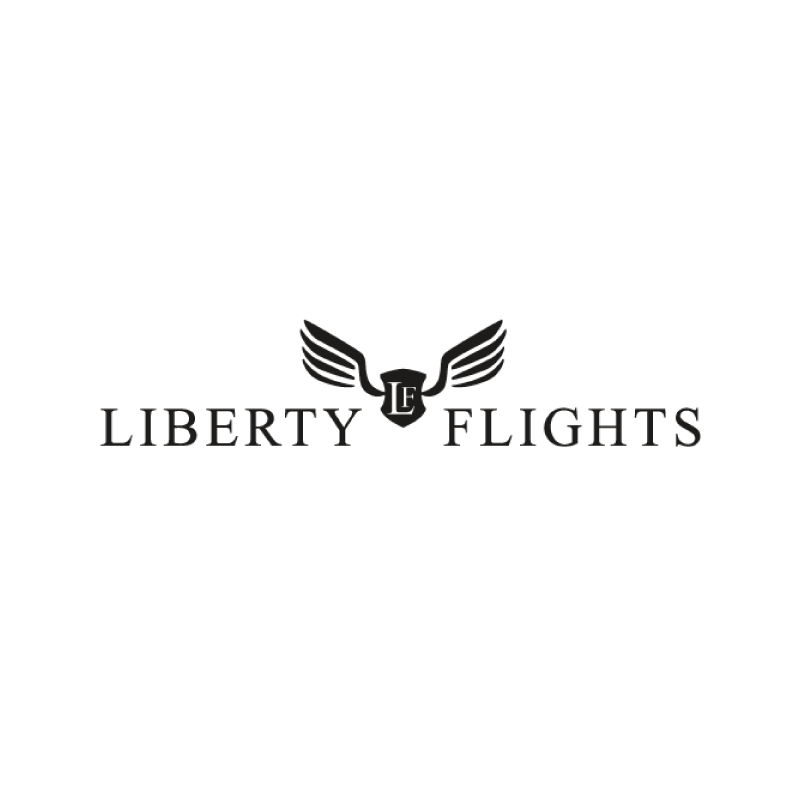 Liberty is a beautiful thing – it means that everyone is free to try Liberty Flights E-Liquid, for one thing! Providing you with a wide selection of different flavours, Liberty Flights e-juice is ideal for all vapers, no matter what your tastes are. Available in normal and high VG versions, these e-liquids are the perfect choice for people trying to chase that perfect cloud!
Shop Now
---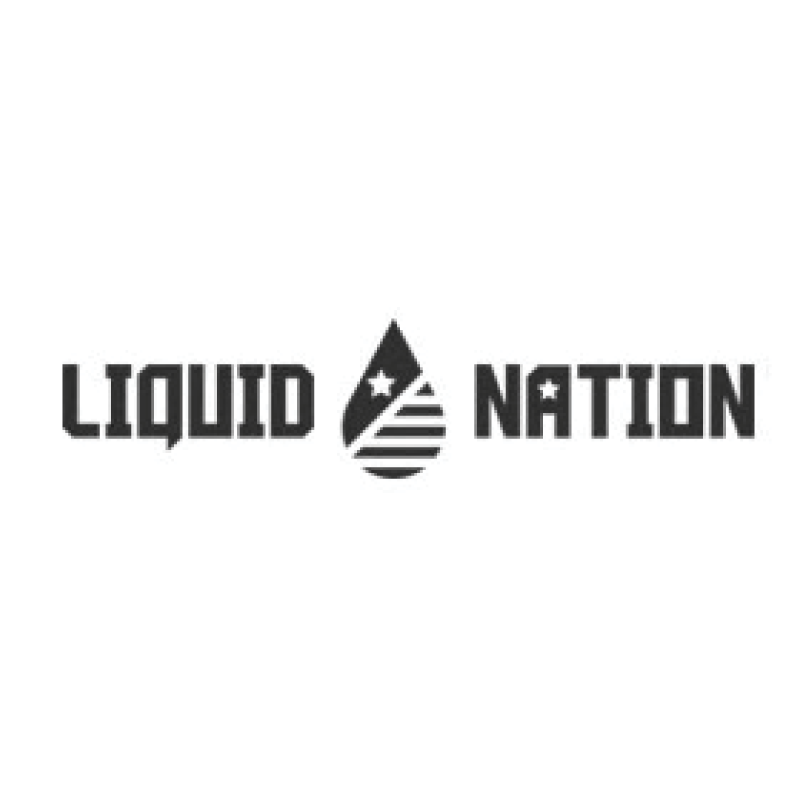 Picture this – a whole country full of vapers, a Liquid Nation. Sounds ideal doesn't it? This utopia of e-juice and enjoyment, but alas, it is nothing but a pipedream for the moment. What you can enjoy – right here, right now – is Liquid Nation E-Liquid. Providing you with delicious juices that are ideal for all-day vaping, Liberty Nation is perfect for the dreamers and the hopers of this world.
Shop Now
---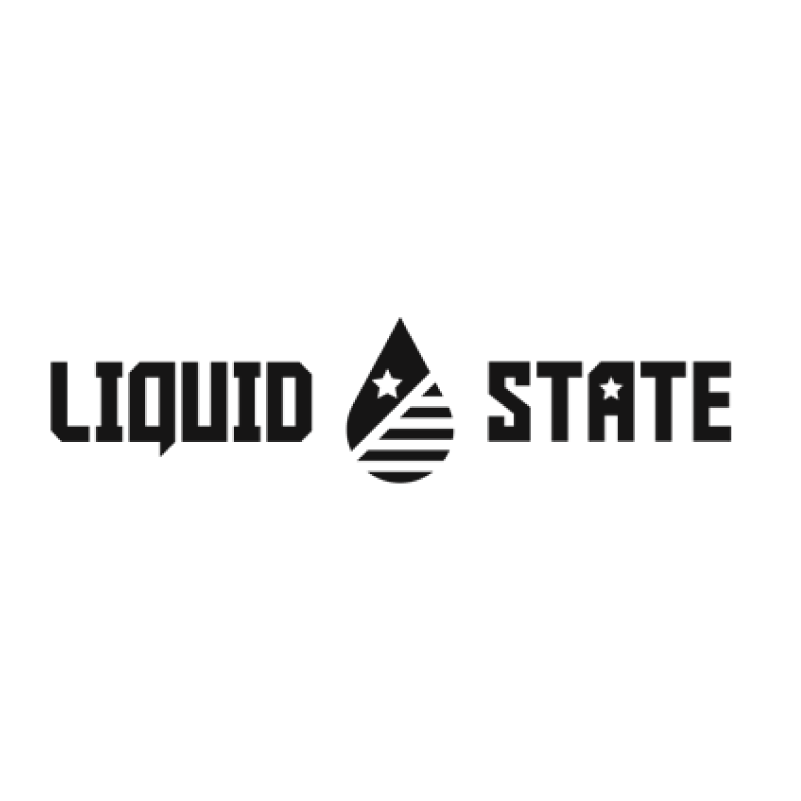 Quick question – what's your favourite form of matter? If your answer is anything other than Liquid State, you might just be in the wrong place! Liquid State are one of the best known (and most stylish) brands of e-liquids, providing you with quality that is unbeatable. Available in a selection of flavours, Liquid State is one brand that you can't afford to avoid.
Shop Now
---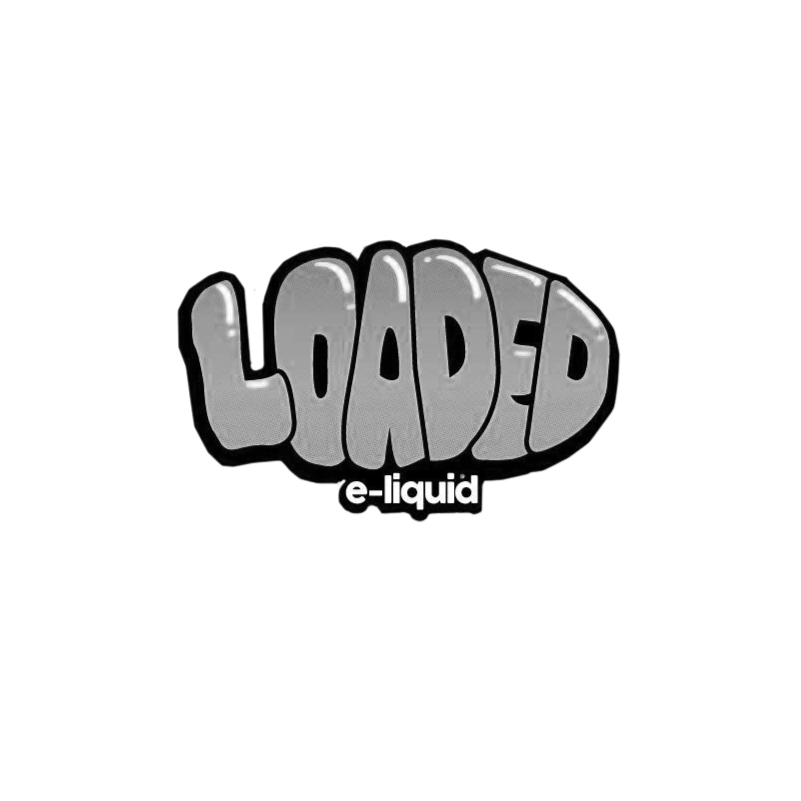 We wanna get Loaded and we wanna have a good time – it may be a line from a 90's Primal Scream song but it holds as true today as it did then. Loaded E-Liquid allows you to have a good time vaping, ensuring that you have delicious flavour that you can rely on. Get Loaded without having to pay the consequences!
Shop Now
---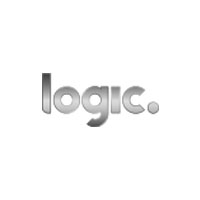 Formerly known as E-Lites, Logic are an extremely popular brand of e-cigarette. With their innovative Logic Pro range, Logic have revolutionised the entire notion of the e-cig and provided vapers with a plethora of choice beyond the normal cartomiser refill. Similarly ingenious, the Logic LQD line offers variable voltage vaping, plus spill-free refills.
Shop Now
---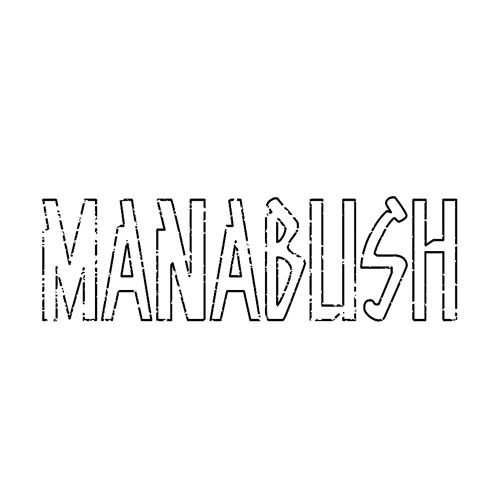 Made right here in the UK, Manabush e-liquids feature a unique and rich tobacco base with a range of complimentary flavours. Made with careful and precise development, these rich and varied combinations provide an array of complex and powerful e-juices. They're perfect for anyone who loves to vape with tobacco flavours.
Shop Now
---
Giving you a rustic flavour, Mary's Kitchen e-liquids deliver classic bakery treats in vaping form! From the same minds behind The Yorkshire Vaper, these e-liquids have been developed to give you sweet dessert flavours that satisfy and delight your every tastebud. Why not come take a look and see what's cooking in Mary's Kitchen?
Shop Now
---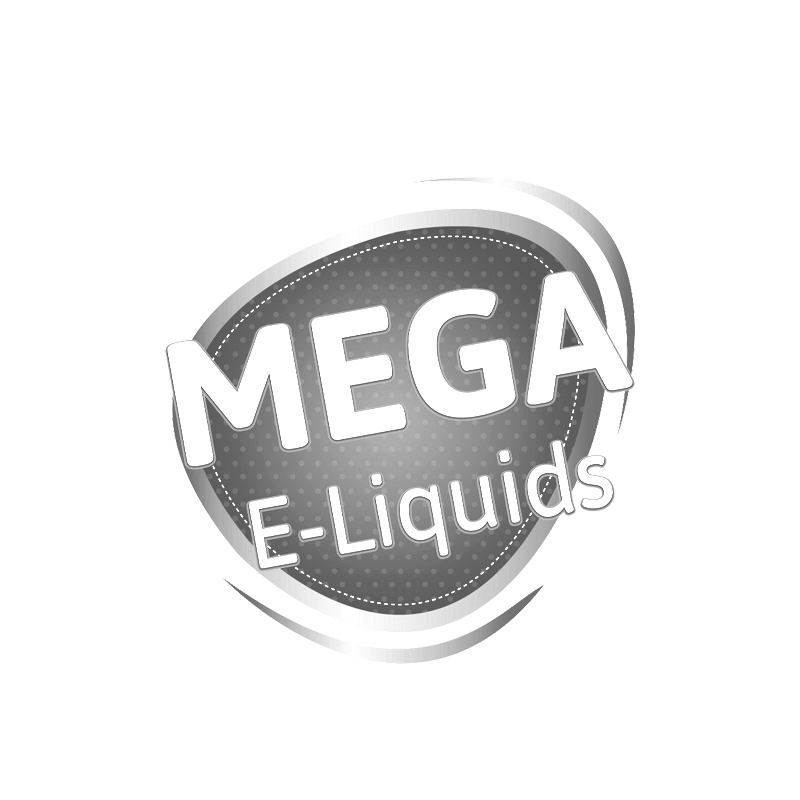 Fresh and fruity desserts are the order of the day with Mega e-liquids. Well-balanced and deep flavours provide a rich, juicy and satisfying vaping experience. A 70% VG content is great for sub-ohm vapers looking for powerful flavours and big clouds, and the 40ml value pack helps you get more for your money. Go Mega with Mega e-lqiuids today!
Shop Now
---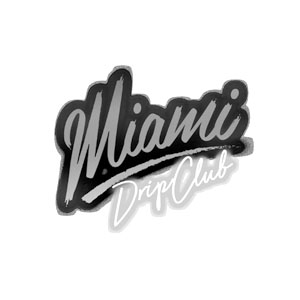 From the great minds behind Cheap Thrills comes Miami Drip Club, giving you a taste of the US East Coast in e-liquid form. Bold and powerful flavours light up the range , providing you with a flavour sensation for a sweet and fruity vaping experience that'll take you all the way to Miami!
Shop Now
---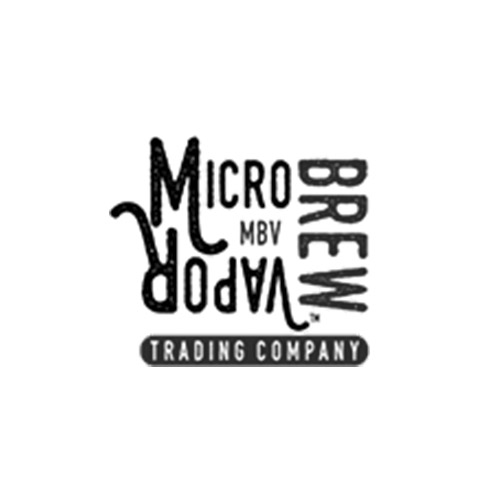 Micro Brew Vapor are determined to bring a grin to any vaper's face. Their premium quality e-juices come in custom glass bottles that showcase a true masterpiece in the vape brewing industry. If you don't want to miss out on an experience of a lifetime, you need to give these a try.
Shop Now
---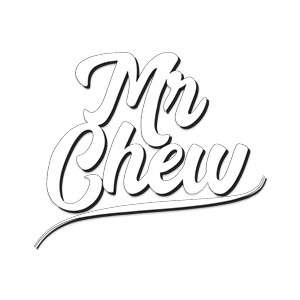 Made by vapers here in the UK, Mr Chew e-liquids feature rich and sweet blends based around classic chewy sweet and chewing gum flavours. Rich and succulent, these flavour combinations are great for any vaper with a sweet tooth – almost guaranteed to leave your mouth watering and your tastebuds wanting more. All these e-liquids are supplied in short fill bottles, giving you more choice and flexibility as a vaper.
Shop Now
---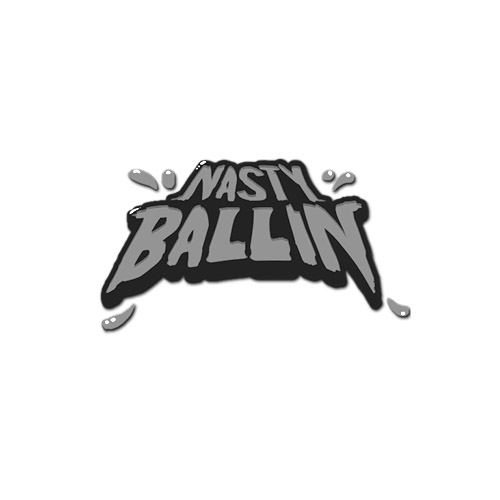 Nasty Ballin' e-juices come in a luxurious shaker bottle with a unique ball-bearing inside the bottle to shake up your vaping habits. These refreshing fruity vapes are made for hot summer days when you can't stop craving a tropical cocktail, letting you enjoy a piece of your island paradise wherever you are.
Shop Now
---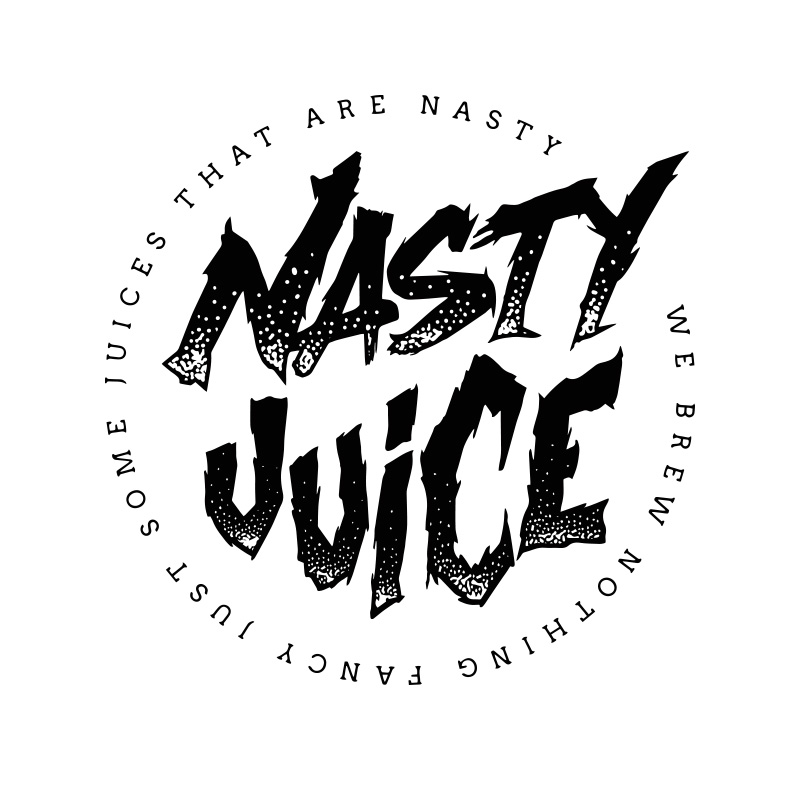 A household name in Malaysia, Nasty Juice e-liquids are making their way across the continent in big ways. Unlike what their name may suggest, these e-liquids are anything but nasty. Rather, they're an explosion of sweet and fruity flavours that come together to provide an exceptionally rich and juicy vaping experience.
Shop Now
---
Sometimes you just feel like some of that good ol' fashioned e-liquid, the sort of juice that your grandma used to make when you were a kid. Well... vaping hasn't been around for long enough for this to be true but one day it will be and Old Fashioned Elixir (OFE) will be there to cash-in on the nostalgia. OFE provide classic flavours for a comforting and enjoyable vaping experience.
Shop Now
---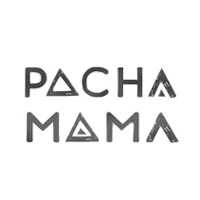 Made for the tropical soul in all of us, Pacha Mama E-Liquids deliver exotic fruit flavours to delight and satisfy your tastebuds. From the people who brought you Charlie's Chalk Dust, Pacha Mama's flavours help whisk you away to your own island paradise, with sweet mangoes, sharp pineapples and many more juicy exotic fruit flavours providing a tropical vaping experience ideal for fruit lovers everywhere.
Shop Now
---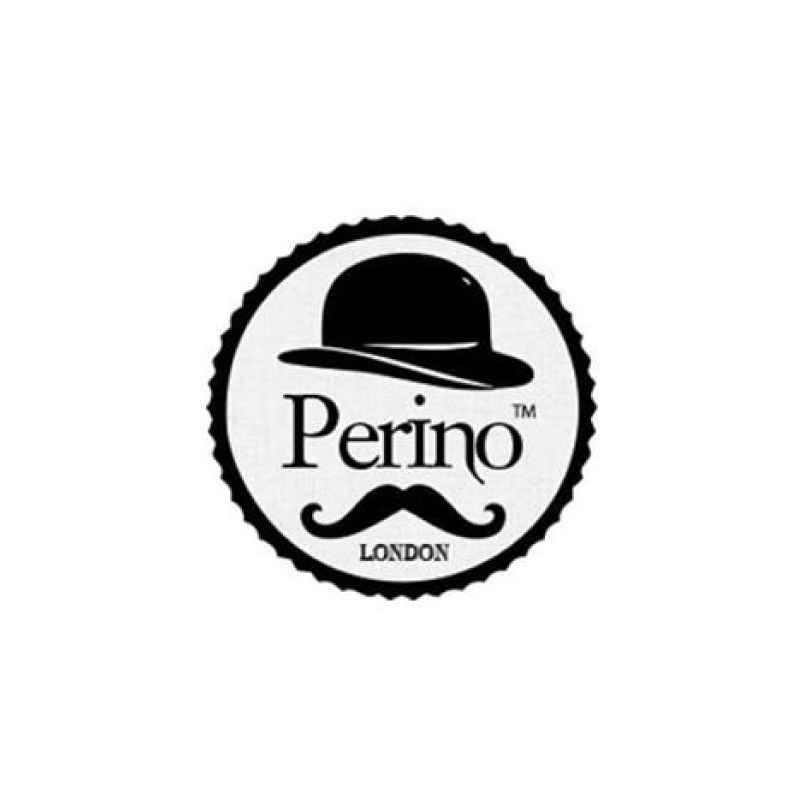 The streets of London are foggy but this time, it's not mist rolling in off the Thames, it's the accumulated power of London's vibrant vaping community! Available in a wide selection of flavours, the Perino London brand combines style with substance, giving you a range of e-liquid that have a quality you can trust. What are you waiting for? Dust off your bowler and monacle, and get vaping!
Shop Now
---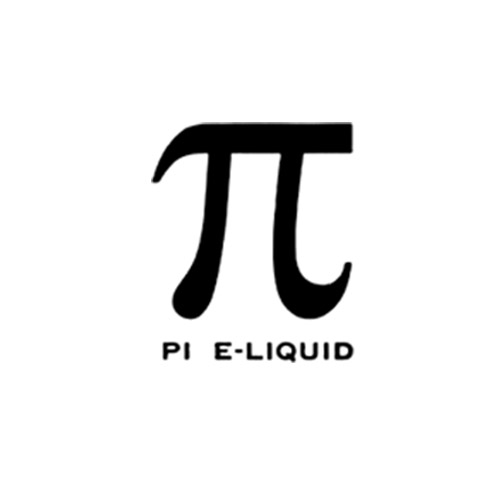 With a high VG content in all their flavours, Pi E-Liquids promise thick clouds, sweet taste and smooth vaping. From lemon custard to banana cream, this is the one Pi that will let you treat yourself to a slice without having to worry about your sugar intake.
Shop Now
---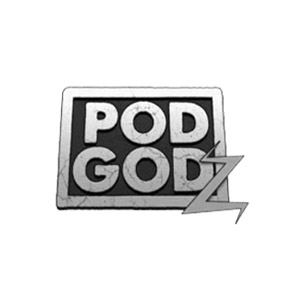 If you like your e-liquids strong in flavour and low in smoke, Pod Godz is the brand for you. Located right here in the United Kingdom, their goal is to provide e-juices of the highest possible quality at an affordable price. The range includes ten delicious, fruit-based flavours with a high PG rate that guarantees that perfect throat hit and a mouthful of taste.
Shop Now
---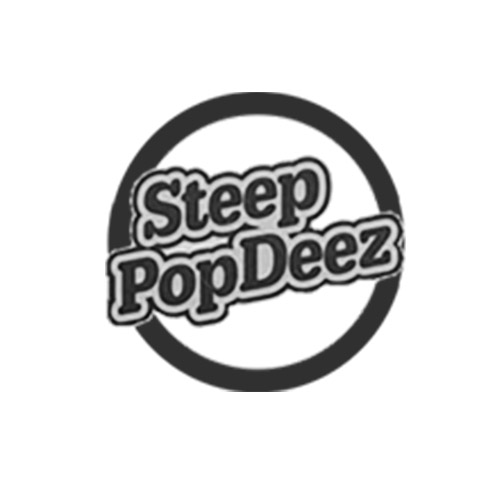 With packaging that matches their nostalgic flavour, Pop Deez e-liquids deliver the ultimate blast from the past, perfect for all-night movie marathons and quick breaks alike. Choose from classic caramelised popcorn and cinnamon flavoured treats to satisfy your sweet tooth and feed your inner child.
Shop Now
---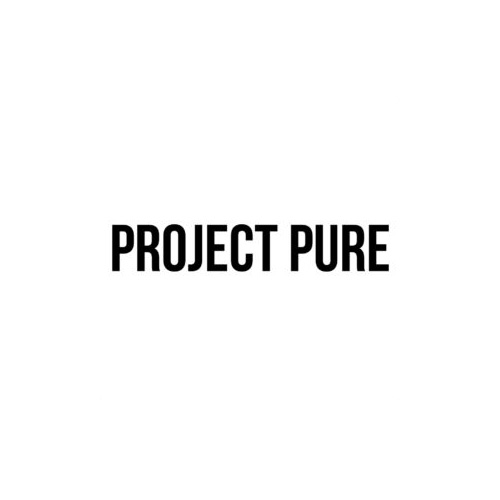 Let's be honest: when you're looking for a flavour that suits you, you don't want anything getting in the way. That's why Project Pure e-liquids are made with clean, elegant tastes that will send you off to a new world of flavour. All Project Pure e-liquids are UK-made and quality tested, so you can be sure they'll delivery what you're looking for.
Shop Now
---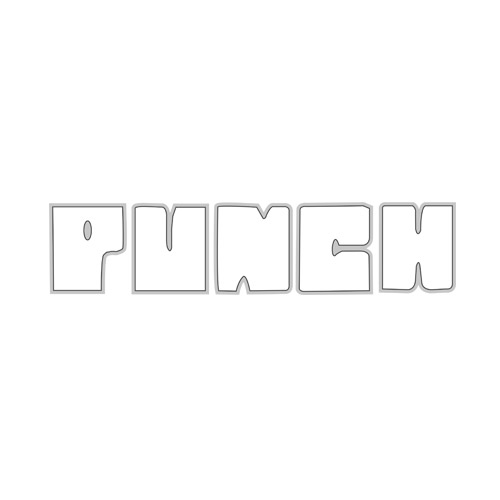 From the brilliant minds behind Beard Vape, Punch E-Liquid delivers an incredibly refreshing vape. Designed to recreate the taste of fruit punch, an array of juicy and sweet tropical fruits are utilised to deliver a complex flavour balance that'll make you feel more relaxed than lying on a sandy beach in the middle of the Pacific. (*not a guarantee.)
Shop Now
---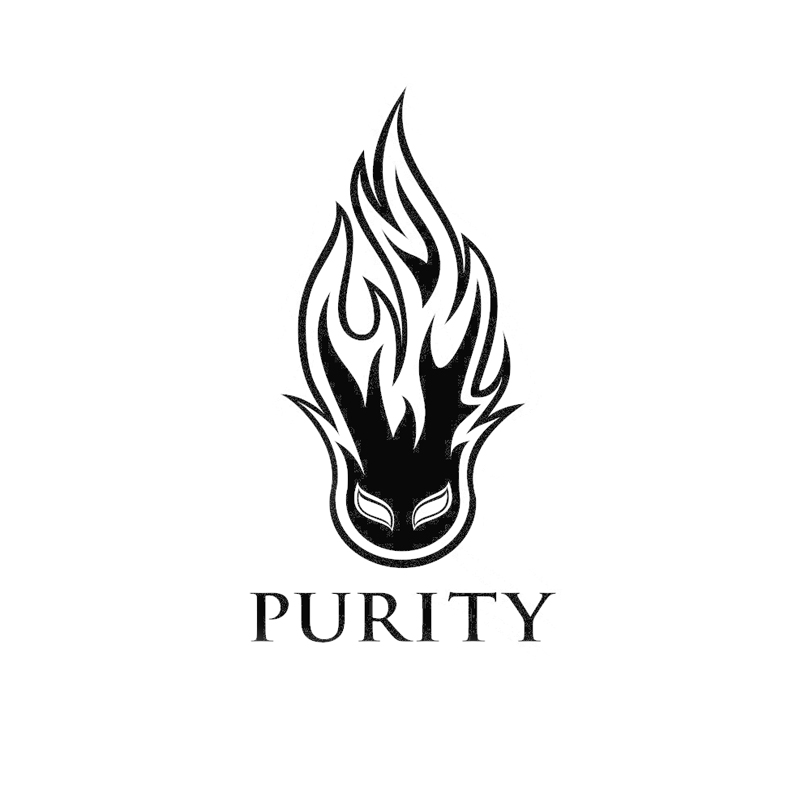 Founded in 2009, Purity e-liquids are made with the belief that exceptional quality is the best way to make your e-liquids to stand out. With a massive range of flavours made to a premium standard in both high PG and high VG varieties, you're guaranteed to find something to satisfy your vaping wants and needs!
Shop Now
---
After months and months of rigorous testing, they're finally here. The
Ruby's Originals
line of e-liquids are bringing a vintage twist to some of your favourite e-liquid flavours, with a devilishly appealing kick that will have you coming back for more. Sweet and satisfying, these flavours will give you all the joys of your tastiest guilty pleasures, without leaving a mark on your waistline!
Shop Now
---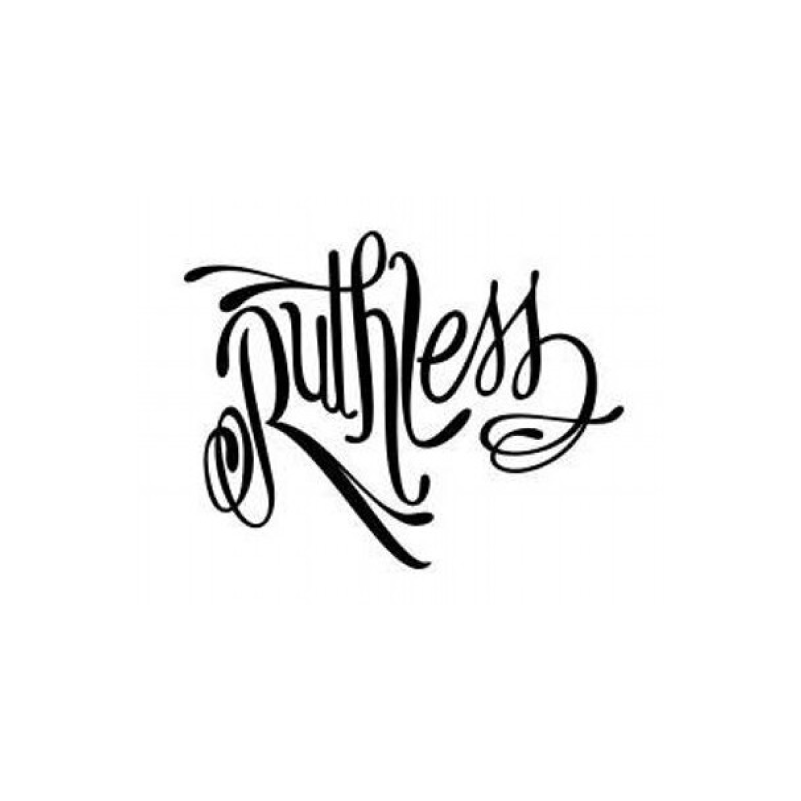 Crushing all of the opposition, Ruthless is one of the biggest e-liquid brands around. Their ethos of being ruthless extends to their flavour – they accept nothing but the best and are willing to do anything in order to achieve it. Definitely not suitable for those people who like to play it safe with their e-juice, Ruthless provide bold and exciting vaping for bold and exciting people.
Shop Now
---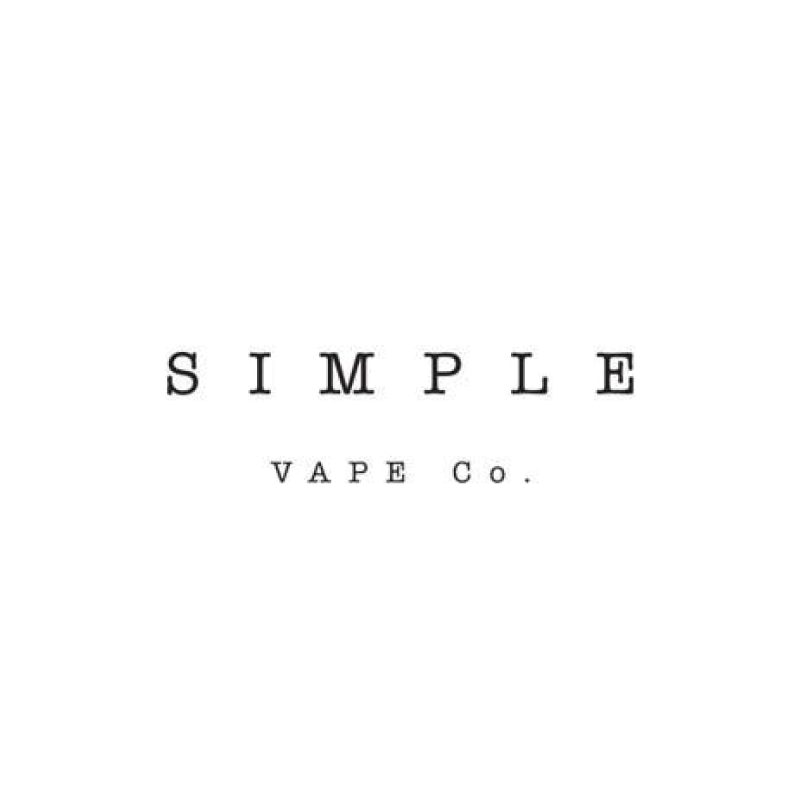 You can throw as many flavours together as you want and you might come up with something "unique", but why not go back to basics? Simple provides you with e-liquids that are just that – tried and tested flavours executed with impeccable skill and panache. When there's so much that's complicated in the world, why not add a little bit of simplicity to your vaping?
Shop Now
---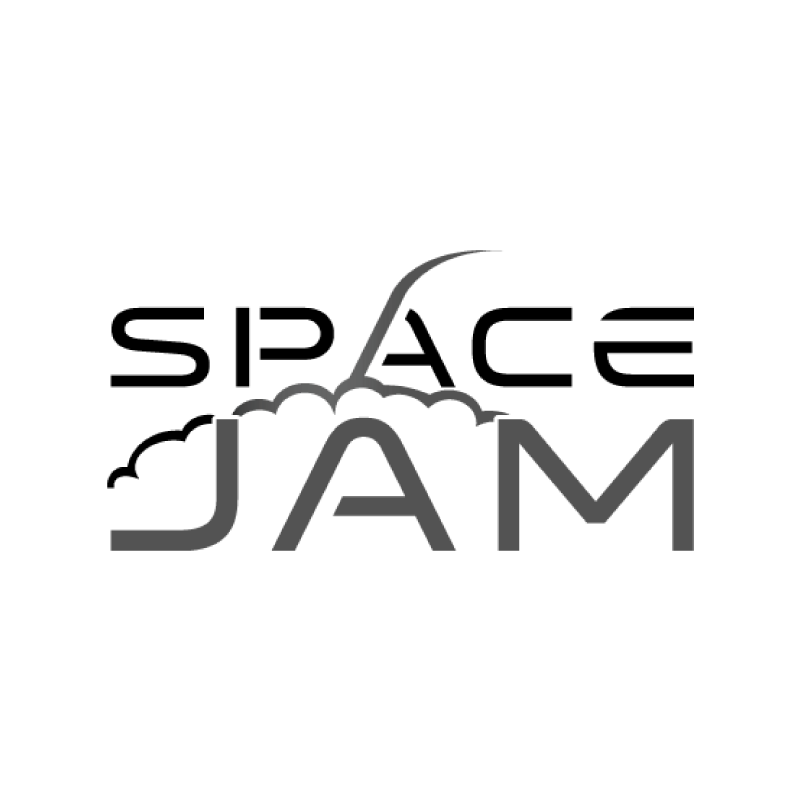 As bright and bold as its namesake film, Space Jam e-liquid is ideal for people that want a vaping experience that is out of this world. Available in a range of interplanetary flavours, Space Jam create the sort of e-juice that encourages you to sit back, strap in and enjoy the ride. The only question is – are you bold enough to go on the voyage?
Shop Now
---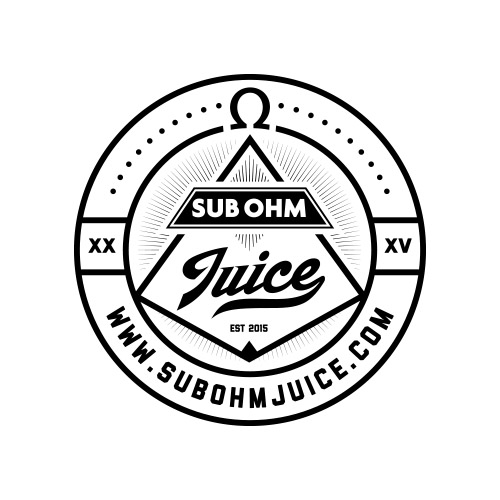 If you're looking for an e-juice that's good enough to make you say "Ohm my god...", you could do no better than Sub-Ohm Juice. Definitely a flavour for lovers of colour and flavour, Sub Ohm creates e-liquid that looks the part but (more importantly) tastes the part too. With a selection of vibrant and interesting flavours to choose from, there is never a dull moment when Sub Ohm's about!
Shop Now
---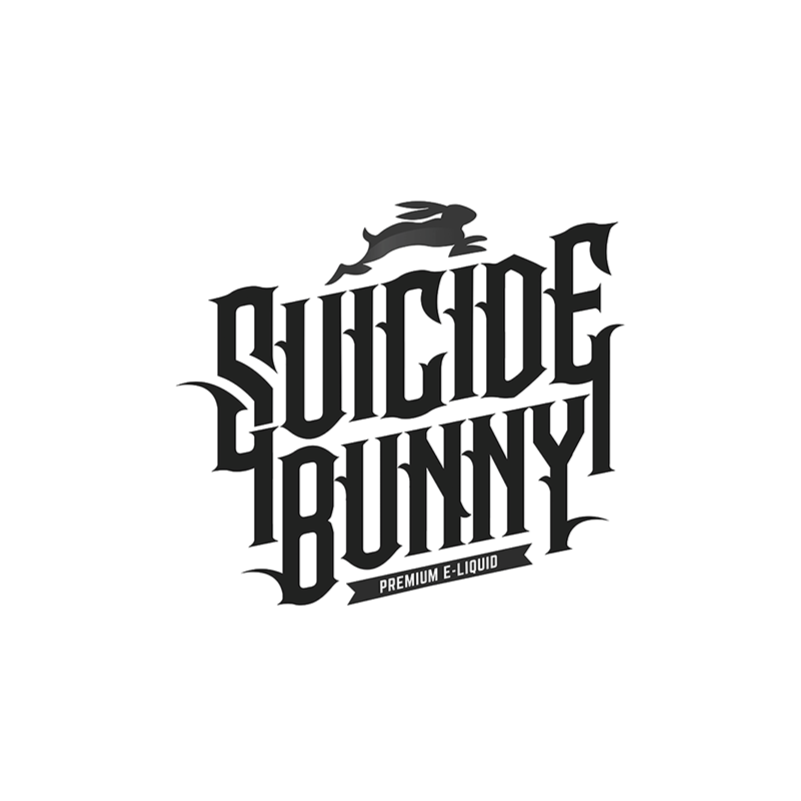 Suicide Bunny is one of the biggest names in the e-liquid market at the moment and it is a reputation that they thoroughly deserve. Don't let the name fool you – Suicide Bunny might sound all doom and gloom, but at heart they're sweethearts and their e-juice shows it. Available in a range of indulgent flavours, Suicide Bunny could give any vaper a reason to live!
Shop Now
---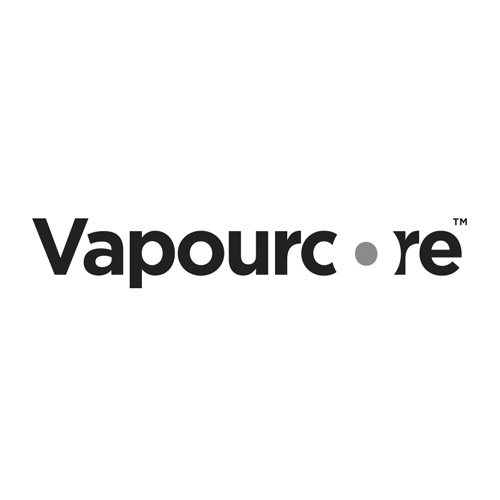 Designed to provide classic flavours in vape form, Vapourcore e-liquids deliver fantastic flavour and are made right here in the UK. There's a range of different flavours, from fruits to desserts to sweets, and with both a standard 50/50 VG/PG range and an 80/30 "Flux" range, there's something to be found for everyone.
Shop Now
---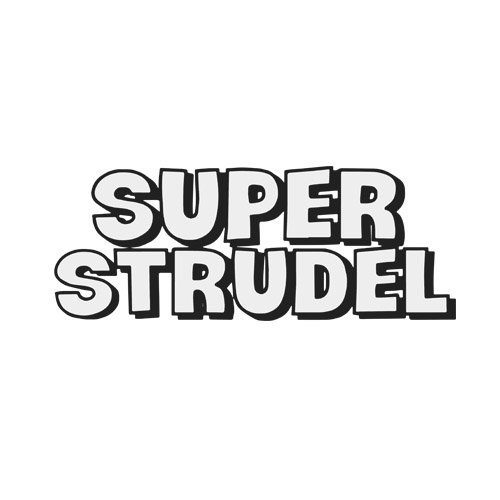 If you're looking for flavours from across the pond, Super Strudel E-Juice delivers the flavours of classic American toaster pastries – buttery sweet pastry packed with even sweeter fruit and berry fillings. Ideal for those looking for incredibly indulgent flavours, Super Strudel's flavours pack a rich punch designed to satisfy.
Shop Now
---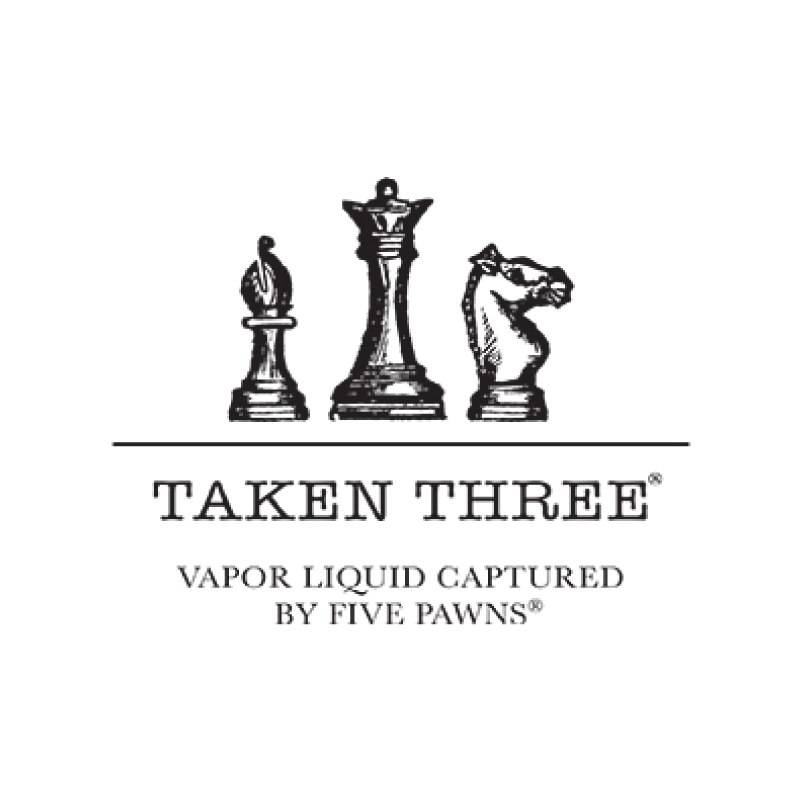 Made by the same team behind Five Pawns (and with the same chess motif), Taken Three e-liquid is an ideal choice for people that are looking for a more sophisticated and nuanced vaping experience. Available in deliciously sweet flavours – though without tipping over the balance into sickly – Taken Three e-juices are a great choice for anyone looking for an all day vape.
Shop Now
---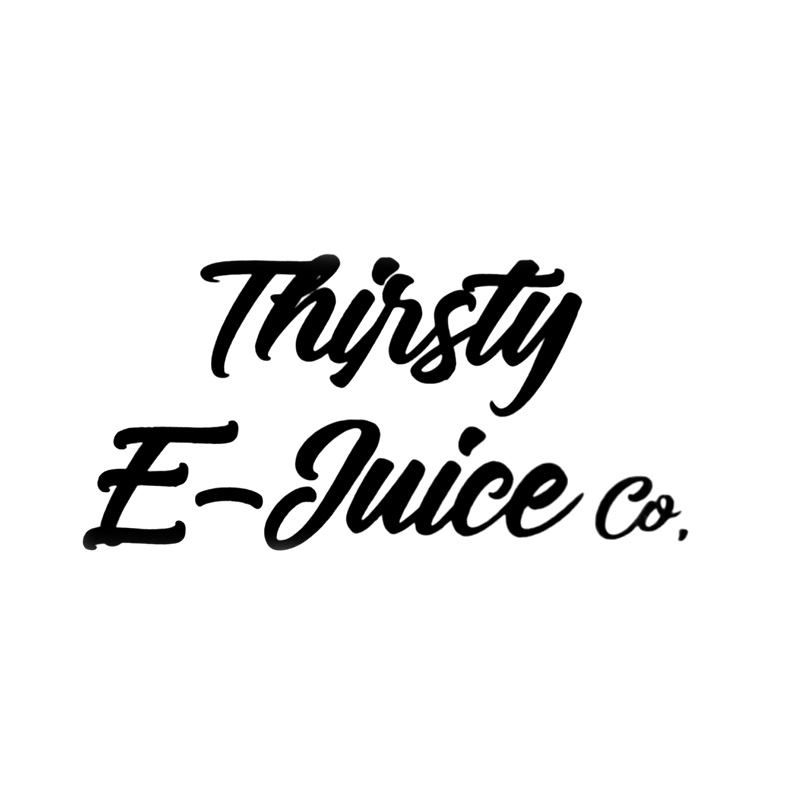 Feeling thirsty? You will be after reading about the delicious e-juices from the
Thirsty E-Juice Co
! Whether it's a Blackcurrant fruit blast or a cheerful Cherry Cola, Thirsty have all the best e-liquids to leave you feeling refreshed and fulfilled.
Shop Now
---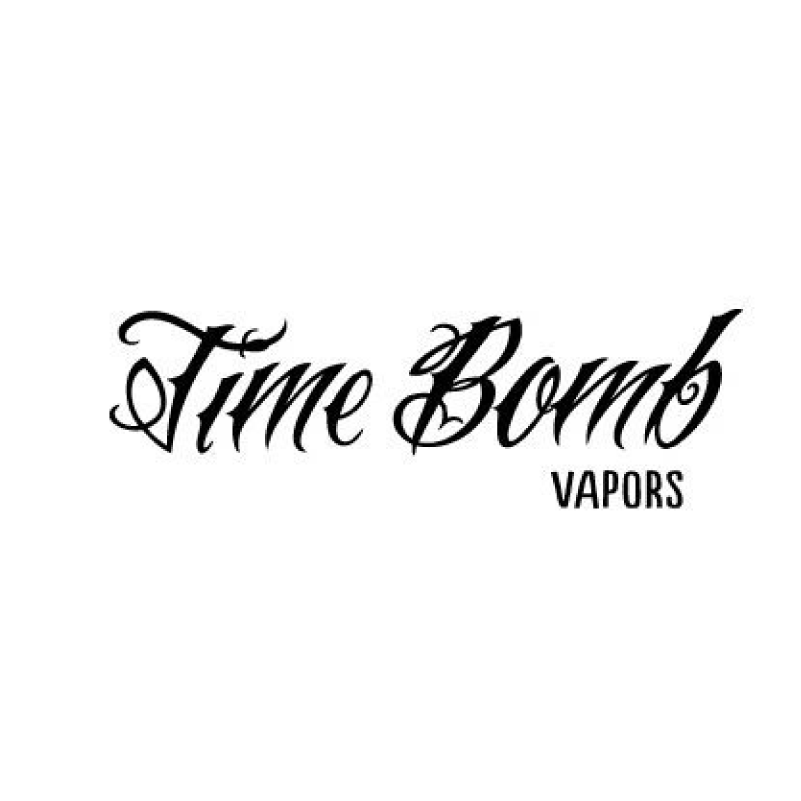 Causing an explosion of flavour in your mouth, this Time Bomb is one that you'll want to go off! Don't let the aggressive names and tough bottle design put you off – underneath all of this is a range of sweet juices that are great for vaping all day long. Why not diffuse your regular flavour of e-juice and give Time Bomb a chance instead?
Shop Now
---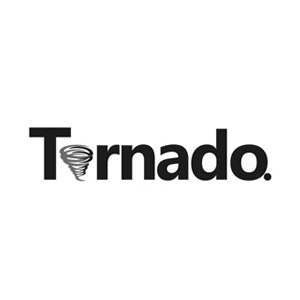 There's a Tornado of taste coming for you – are your tonsils ready? Providing you with high quality e-liquids that you can vape all day, Tornado is an ideal solution for anyone looking for a delicious vaping experience. Everyone knows how destructive the power of a tornado can be, but very few know just how delicious they can be!
Shop Now
---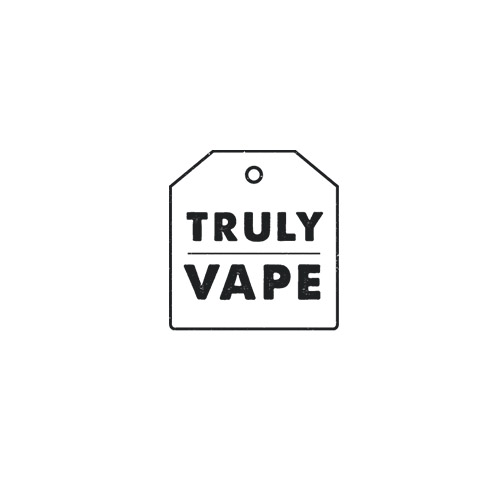 Truly Vape was created for vapers by vapers who have realised that a need for truly premium quality e-juice at a reasonable price is what the industry lacks. Their recipes are tropical, and their ingredients have travelled from across the oceans to create a Truly amazing vaping experience for seasoned vapers and newbies alike.
Shop Now
---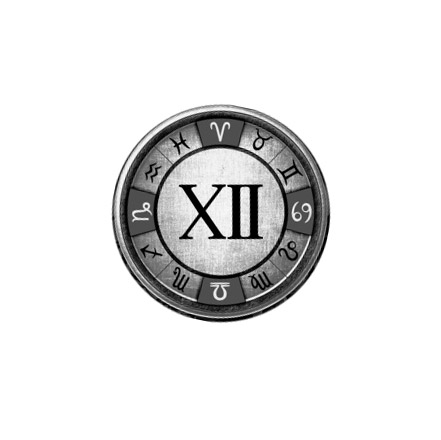 How do we know which flavours of e-liquid you'll love? Simple – it's written in the stars! Taking their cue from the twelve signs of the western zodiac, Twelve Vapor provides you with an e-liquid that it is your destiny to try. Available in twelve different flavours, why not make your way around the calendar and try them all?
Shop Now
---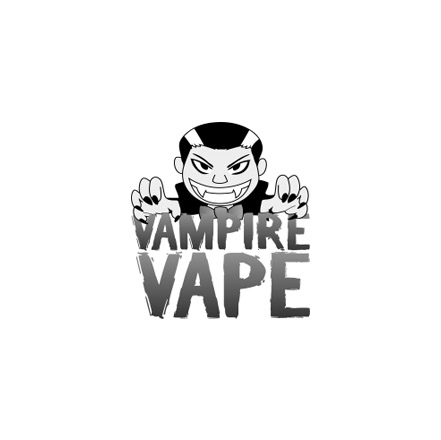 Vampires are known for sucking the life out of people; Vampire Vape is known for injecting new life into your vaping. Made in the UK and rigorously quality controlled, Vampire Vapes provide you with the best of the best when it comes to e-juice. Just have one puff and you'll never want to try another brand again!
Shop Now
---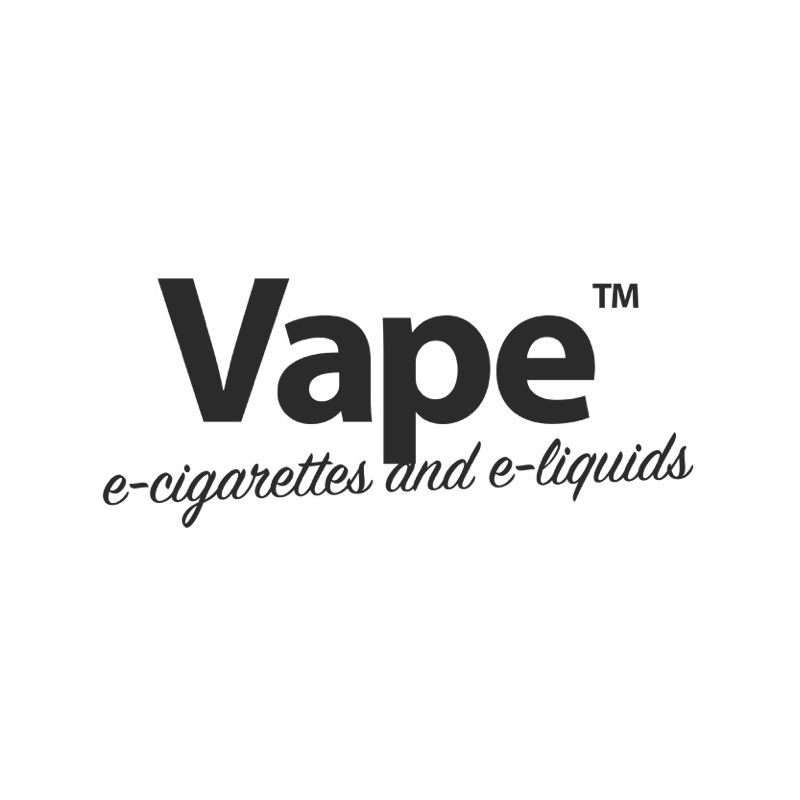 Made in London, Vape e-liquids have been developed with high quality ingredients to produce a fantastically flavourful vapour. Two ranges – Vape Alto and Vape Mixology – are ideal for anyone who wants big flavour or big clouds, helping you get the vaping experience you want. With a range of great flavours to choose from, there's something for every vaper.
Shop Now
---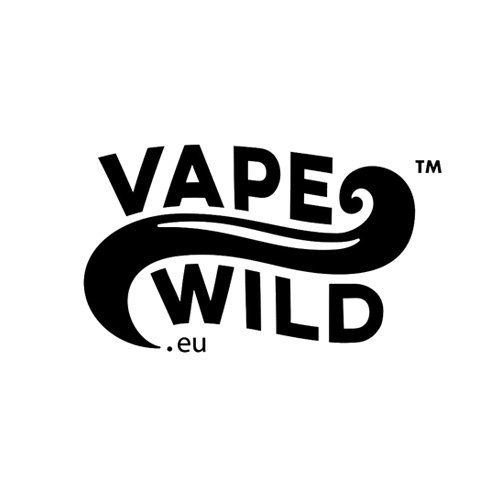 Go Vape Wild! These e-liquids feature a huge range of fun and satisfying flavours designed to provide a brilliant array of sweet and delicious vaping experiences. Developed deep in the heart of Dallas, Texas in the USA, these e-juices feature simple yet varied flavour combinations to deliver an authentic and rich taste of real America.
Shop Now
---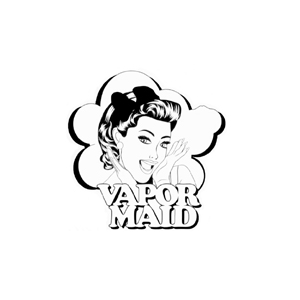 From the same minds that brought you Beard Vape Co, Vapor Maid delivers a range of sweet and rich combinations that are as satisfying as they are sweet. Based around classic American baked goods, these e-liquids are great for any vaper with a sweet tooth who wants a decadent vaping experience.
Shop Now
---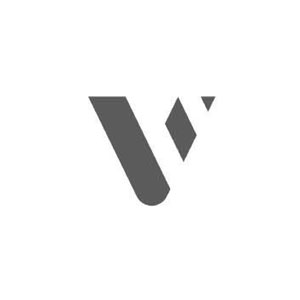 Vapour (formerly Vapourlites) e-liquids have one mission - to give you great vaping flavours without any preamble or fuss. Their ranges of e-liquids have been developed for specific device levels, helping you get a great vape no matter what stage of vaping you're at. Available with PG and VG-heavy versions, their simple flavours help you get the vaping experience you want.
Shop Now
---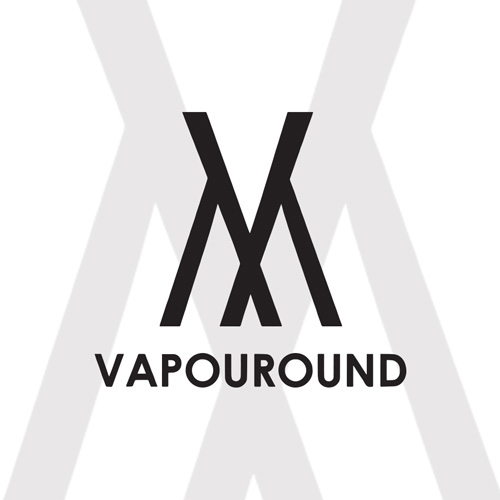 From the team behind one of the most popular vaping magazines comes Vapouround e-liquids. This collection of e-liquids has been developed using their team of experienced vape mixologists to deliver a pair of exceptional flavour combinations that balance sweetness, refreshment and satisfaction for a rich and potent vaping experience.
Shop Now
---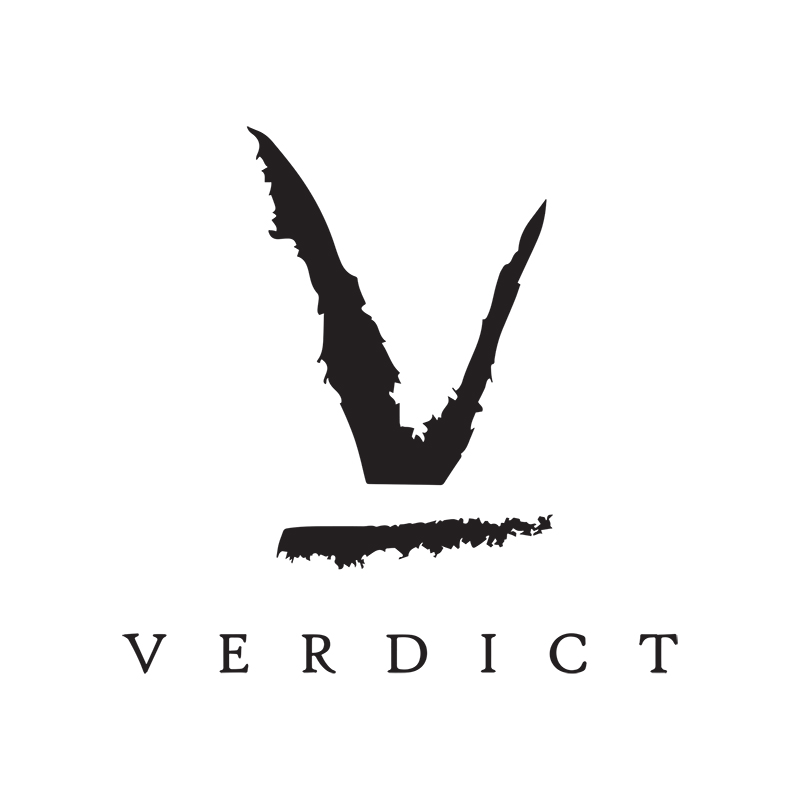 Developed by one of the finest wine sommeliers of Orange County, California, Verdict Vapors e-liquids feature rich and complex flavours with a long finish for greater satisfaction. This seriously high level of dedication to flavour and quality ensures a that you'll find these e-liquids guilty – of delivering an extraordinary vaping experience!
Shop Now
---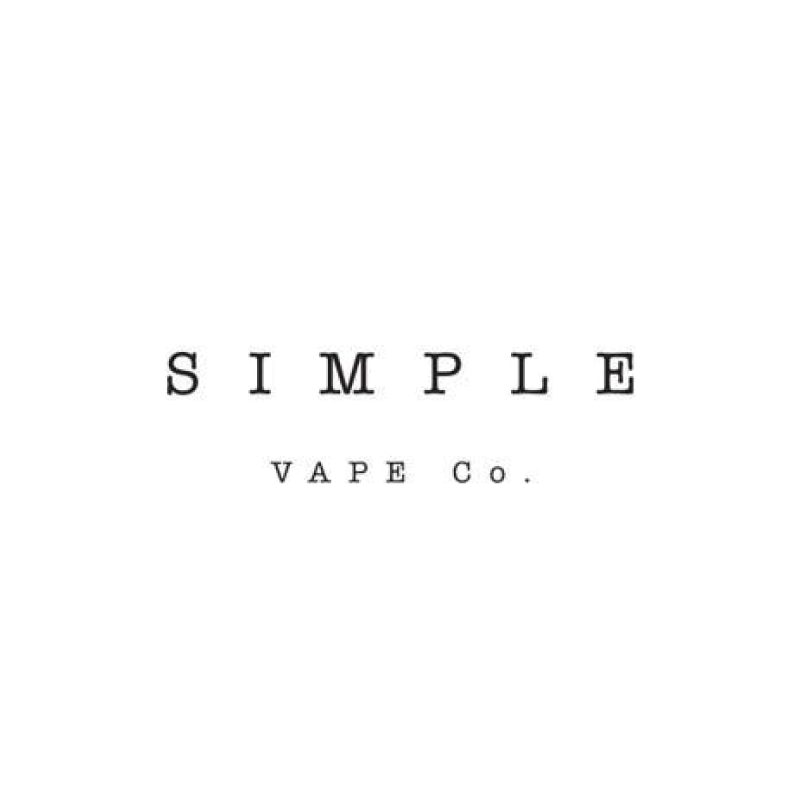 Created by the same great minds behind the Simple brand, VG by Simple provides you with sweeter flavours that are ideal for those people that are trying to vape the biggest clouds possible. Created right here in the UK, Simple go that extra step to ensure that they are creating e-juice that is above and beyond the standard fair and their VG range includes smoother vaping, bigger clouds and sweeter flavours!
Shop Now
---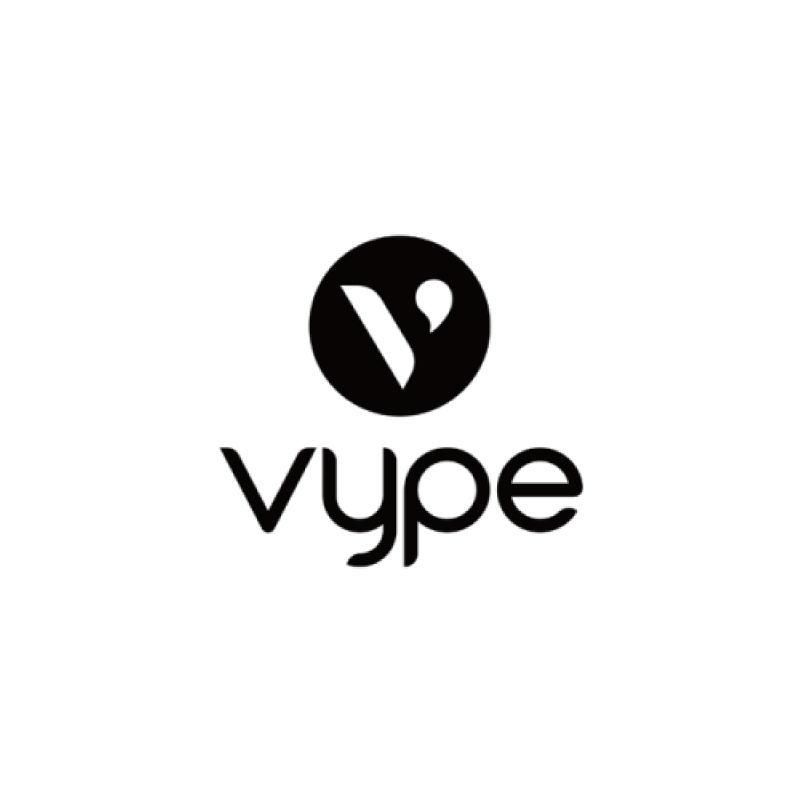 Everywhere you look, you can't help but run into Vype products. How did they achieve this ubiquity? It's simple really, by providing products that are easy to use and also have a range of great flavours. Encompassing everything from high quality e-liquid to quality vaping equipment, Vype have a knack for creating e-cigarettes that people return to time and again – it's no accident that they're at the top of their game!
Shop Now
---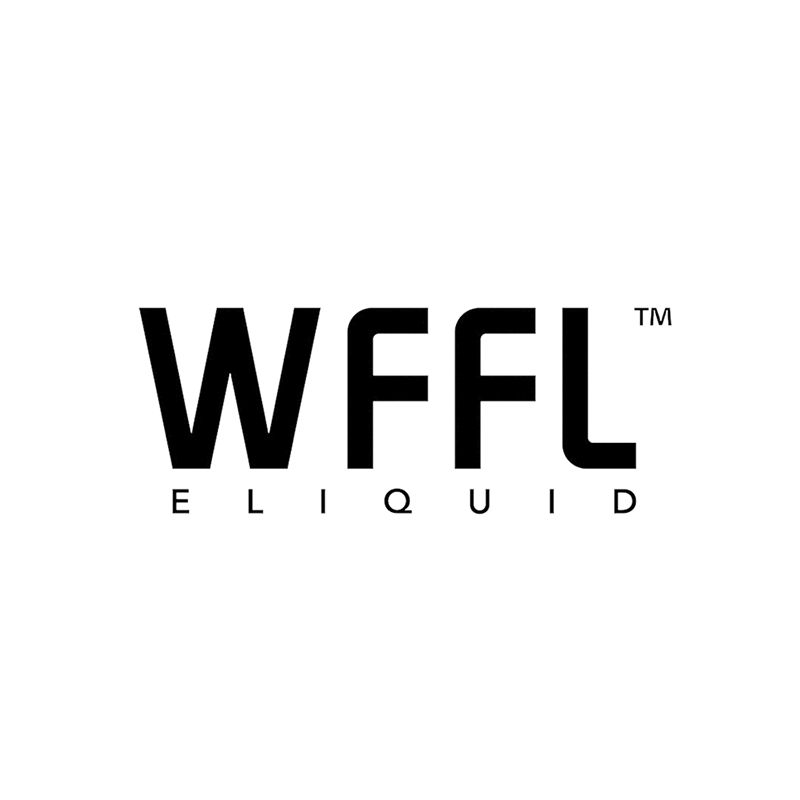 Made in the USA, but developed by British minds, Wffl e-liquids feature a sweet Belgian waffle base with classic toppings like strawberries, blueberries, cream and more for a deep and decadent vaping experience. These rich flavour blends are achieved by combining a sophisticated European palette with experienced American mixologists for the ultimate in waffle-based e-liquids!
Shop Now
---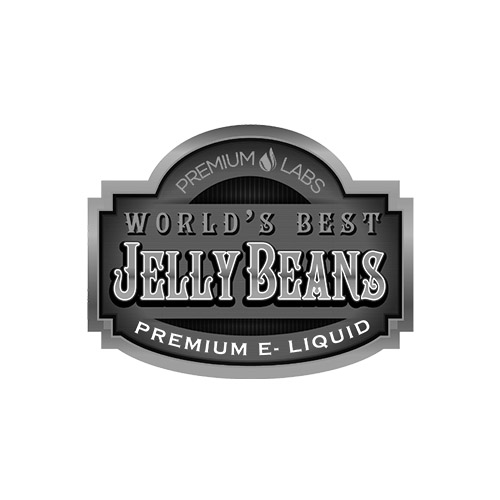 With so many fantastic vapes out there, it's hard to find a new flavour that would get you as excited as you were the first time you had a taste of a jelly belly. The World's Best Jelly Beans manage to capture the childhood enthusiasm over a newly found treat in their series of juicy fruit flavours that will take you on a trip down memory lane.
Shop Now
---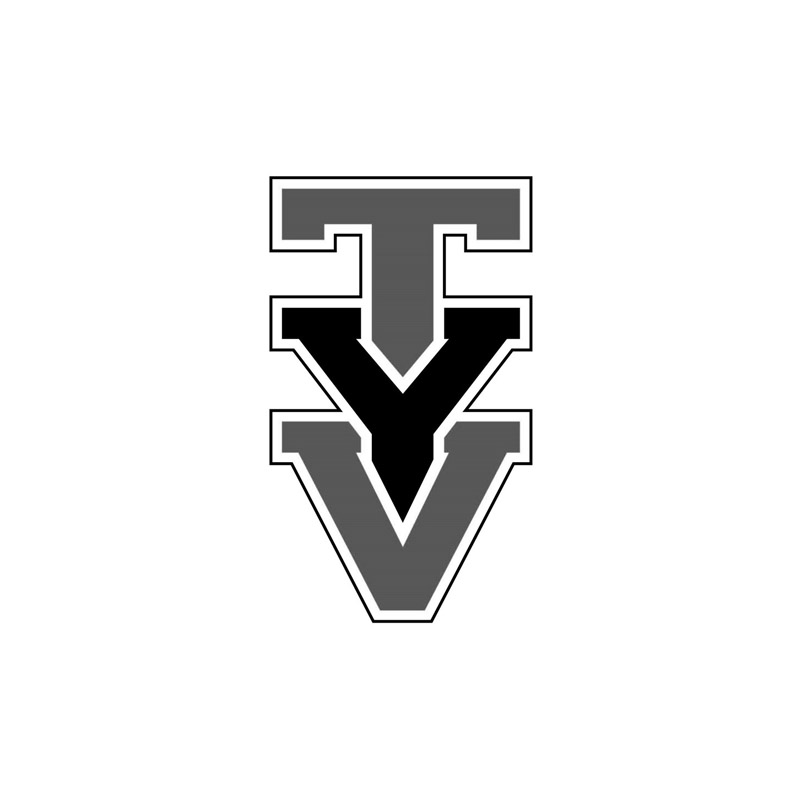 Are the moors looking extra misty tonight? Then it must be that The Yorkshire Vaper is about! Providing you with delicious flavours straight from God's Own Country (take that Lancashire), The Yorkshire Vaper is a great choice for anyone that has a little northern in them, or even anyone that wants a little northern in them! Why not give them a spin today?
Shop Now
---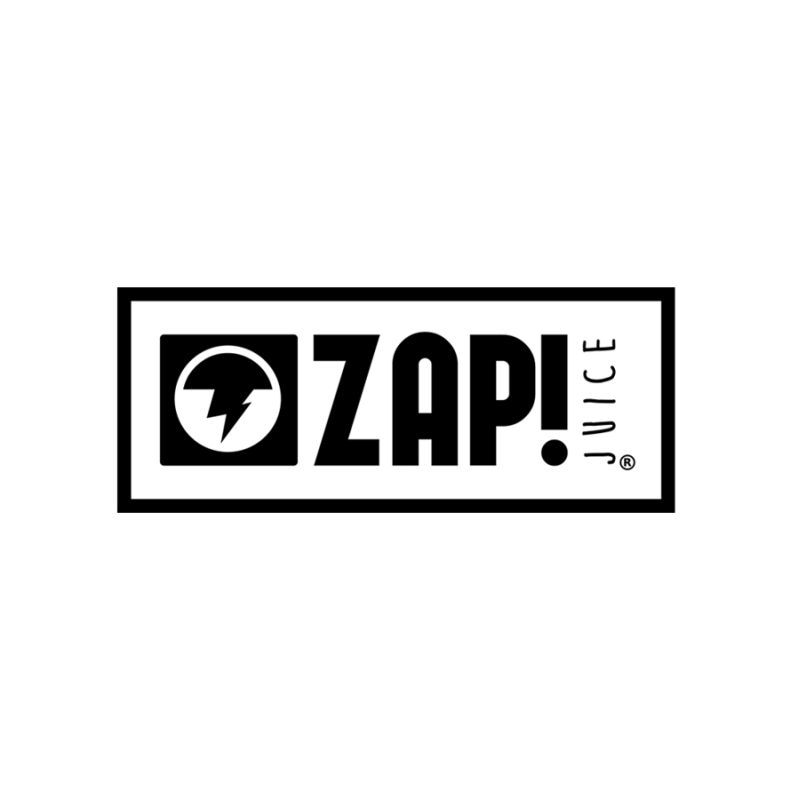 With loud colours and even louder flavours, Zap! Juice e-liquids are ideal for anyone looking for flavours that really pop! They feature a range of nicotine strengths and Made by master mixologists in an ISO-grade clean room in Manchester, UK, these e-juices are manufactured to exceptionally high standards to ensure a quality vape, every time.
Shop Now