21 February 2020 | Eugene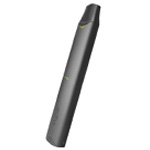 Vaping has been coming along in leaps and bounds with the trend increasingly focusing on delivering big performance in small packages. Vype has set the benchmark again with the Vype ePod – New for 2020!
3 December 2018 | Admin

It's the final month of 2018, which means that Christmas is just around the corner. Whether you want to get your vapeaholic friend a set of e-liquids that won't make you seem so two months ago or you want to get yourself a treat before the holiday mayhem begins, take a look at What's Trending in December 2018 here!
1 November 2018 | Admin

Finding a vape shop that lets you try as many flavours as you want is near impossible, especially if you're looking for the latest flavour that hasn't even hit the shops yet. Blowing a great deal of money on trying new flavours is all well and good if you're a vaping aficionado, but for the more laid back user, this might seem a little extreme. Thankfully, we've narrowed down the choice for you by selecting our and your favourite flavours of the month – we've even got some discounted stock included in this list! So if you're sick of your current flavour, take a look at what we think are the must-try e-liquids of November 2018 and take your pick!
1 October 2018 | Admin

Vaping trends and crazes change on a daily basis. If you want to stay in the know, read our blog on What's Trending: October 2018. We offer the low-down on all the latest trends, the hottest e-liquids and the best deals. Read on to find out more!
27 September 2018 | Admin

The word on the street is that nic salts are the next big thing in the world of vaping, and if you haven't tried them already, you're missing out. There might be some truth in that, but nicotine salts are more than just another try-and-forget trend out there. Vapers and smokers are flocking towards this new phenomenon, and there's a good reason for that. If you're not sure what all the fuss is about, or even if you've already tried nic salts but have no idea what they are, this article is here to shed some light on one of the hottest topics right now.
25 September 2018 | Eugene

The world of vaping can be intimidating at times. Vaping has progressed a long way over the years, and often the complex modded rigs that some vapers swear by have been outpaced by new technology, new ideas and new designs. Enter MyBlu and its sleek new approach to high performance vaping. Blu are consistently proving that the best things really do come in small packages.
10 September 2018 | Admin

Do you want to know what's on trend in the global vaping community? If so, our blog on What's Trending: September 2018 is perfect for you. In this month's edition, we provide you with a round up of our bestsellers for the month, as well as the top offers available on Vape Mountain! Give it a read to find out more.
30 July 2018 | Admin

Every month, our top-selling vaping products differ dramatically. If you want to stay on top of the latest trends in the vaping community, read our blog on What's Trending: August 2018 for a list of our bestsellers and top offers here on Vape Mountain this month! You never know; you might find your next favourite flavour!
13 July 2018 | Admin

With the use of e-cigarettes rising like crazy over the past couple of years, it seems as though a new brand of e-liquids pops up every week. But who will you put your money on? With so much choice, choosing your next e-liquid flavour can be tough.
Thankfully we've been doing this for a while, so we can tell when something's on the rise and is set to be the next big thing. Read our blog on What's Trending: July 2018 for a list of our bestsellers and top offers here on Vape Mountain!