What's Trending: July 2018
13 July 2018 | Admin
With the use of e-cigarettes rising fast over the past couple of years, it seems as though a new brand of e-liquids pops up every week. But who will you put your money on? With so many different e-liquids, choosing your next flavour can be tough.
Thankfully we've been doing this for a while, so we can tell when something's on the rise and is set to be the next big thing. Read our blog on What's Trending: July 2018 for a list of our bestsellers and top offers here on Vape Mountain!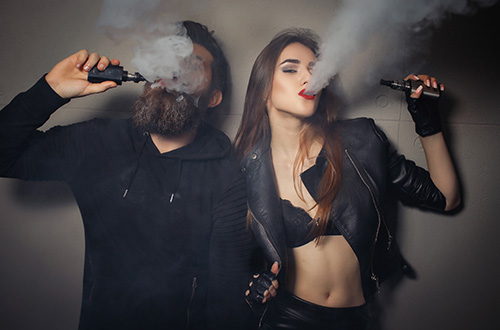 What are Your Favourites?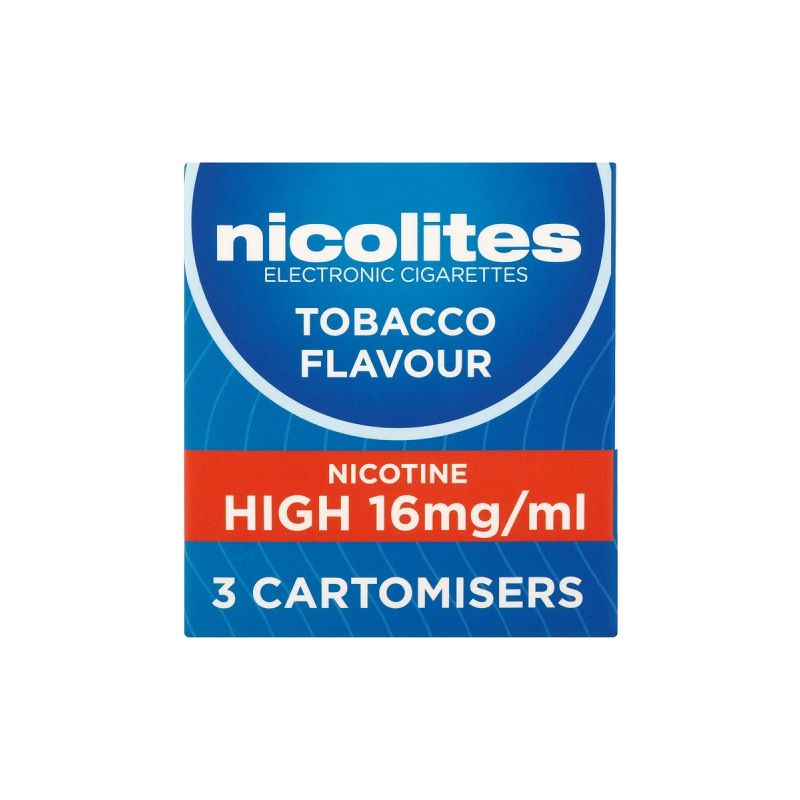 One of the vaping products that our customers never seem to tire of is the Nicocig Refill Cartridges High Strength Tobacco Cartomisers. These are by far one of our top sellers, which comes as no real surprise when you look at the savings you could make by purchasing multiple packets. Designed to mimic the strong taste of tobacco, these cartomisers are perfect if you're looking for an alternative to smoking regular cigarettes.
Key Features: Made for use with a Nicocig Electronic Cigarette; strong tobacco flavour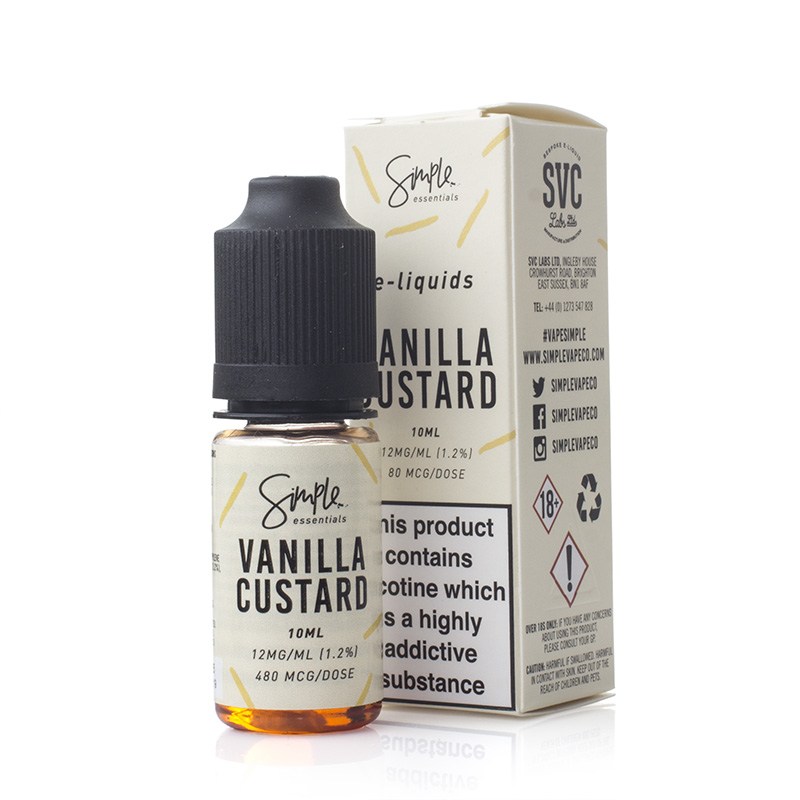 Fed up of that tobacco taste? It's understandable; with all these flavours available to mix and match, why stick with something as vanilla as tobacco? Speaking of vanilla... Simple Essentials Vanilla Custard E-Liquid is another great seller (I know, I know – awful segway).
Rich and creamy with a strong vanilla flavour, this e-liquid is one of our top-five sellers this month. Enjoy a bowl of custard without the stodge with this delectable e-liquid.
Key Features: Rich and creamy vanilla custard taste; excellent alternative to typical tobacco flavours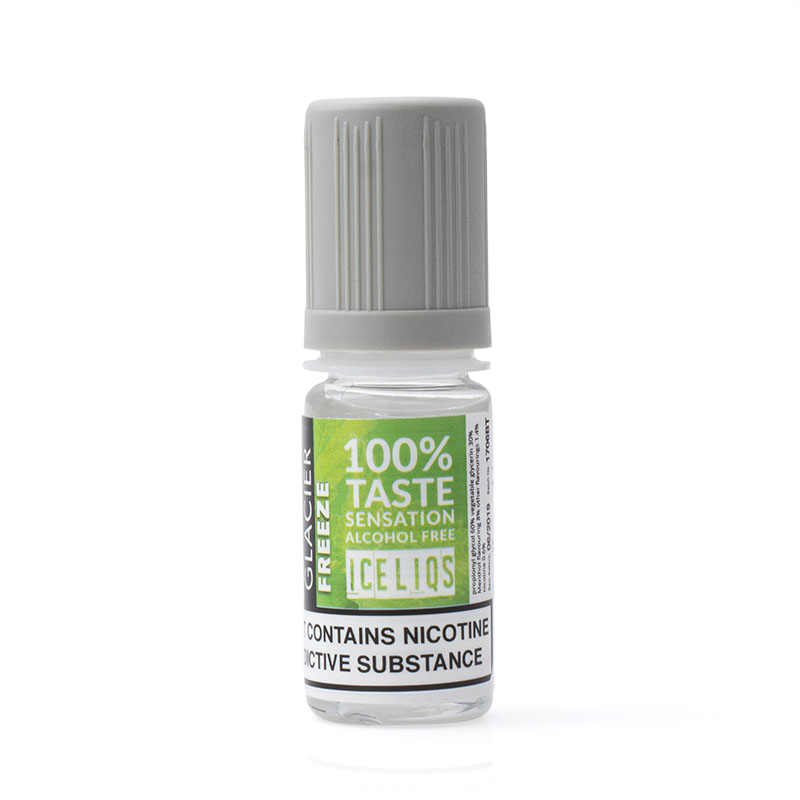 If this unending heatwave is getting you down, the Iceliqs Originals Glacier Freeze E-Liquid provides a refreshing hit that works well in this hot weather. The e-liquid offers the cooling and invigorating flavours of mint to bring a burst of energy to your day. It's no wonder this e-liquid is one of our favourites this month; the icy flavour is enough to chill you.
Key Features: Cooling mint flavour; invigorating taste; perfect for this sunny weather
Great Savings on Trending E-Liquids
We've got some great savings available on our top e-liquids. Take a look below to find out which ones are the greatest in the range.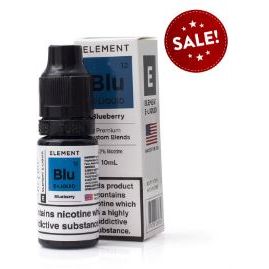 Element e-liquids are proving to be extremely popular this month, particularly the Element Blueberry E-Liquid. The 6mg and 12mg are in stock with a discount, so why not give it a try while it's on offer? If you're looking for the delicate taste of freshly picked blueberries, this is definitely a flavour you have to try!
Hate a good deal? The Element Blueberry E-Liquid can also be purchased without a discount.
Key Features: Great deal; subtly sweet blueberry flavour; ideal for the sunny weather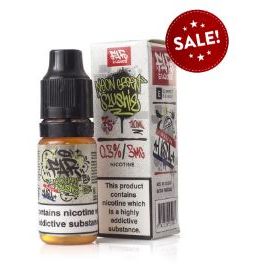 If you're looking for a wackier flavour than the typical fruity or tobacco e-liquid provides, the Element Far Neon Green Slushie E-Liquid is an excellent choice. Available with a discount on the 3mg version, this e-liquid brings back those lazy summer days spent by the river. Providing an intense green lime and slush ice flavour, this e-liquid is sure to satisfying your cravings for that refreshing slushie taste we all know and love.
Want to throw money away? The Element Far Neon Green Slushie E-Liquid is available without money off.
Key Features: Great deal; completely different to your normal flavours; slushie flavour without the stickiness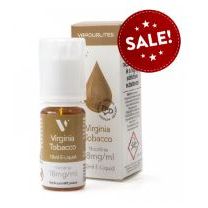 Sometimes, nothing is more satisfying than a tobacco hit on a hot summer's day. The Vapour Virginia Tobacco E-Liquid is available with an excellent discount on the 3mg and 18mg versions, allowing you to satisfy those cravings. With a 30/70 VP/PG split, the e-liquid offers a strong throat hit and a richer taste.
Tired of saving money? The Vapour Virginia Tobacco E-Liquid can be bought without money off.
Key Features: Great deal; 70% PG for a greater throat hit; rich tobacco taste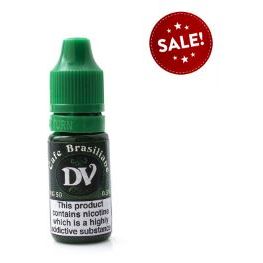 For us, vaping and coffee pair together like the moon and the stars. The Decadent Vapours Cafe Brasiliano E-Liquid combines both to provide a delightful hit of coffee flavour with touches of cream and sugar. This makes the e-liquid perfect as an after-dinner treat without the caffeine hit that can prevent you from getting to sleep. Available in 12mg or 18mg with a discount, now's your chance to snap up a great deal!
Fed up of rich flavours without the hefty price tag to go along with it? The Decadent Vapours Cafe Brasiliano E-Liquid can be purchased without a discount.
Key Features: Great deal; coffee flavour without the caffeine hit; subtly sweet and creamy
Are you more of a mango fan or a menthol maniac? Take a look down below for more of our top trending e-liquids, or visit our clearance range to get a great offer on our e-liquids; you never know, you might find your next favourite e-liquid for less! Feel free to leave us a comment below or find us on Facebook or Twitter to let us know what's really rocking your world this month. And we'll see you again next month to keep you posted on the latest e-liquid trends for August!

£6.99

| | | |
| --- | --- | --- |
| | | In stock now |

Menthol flavour refill cartridges for the OK Rechargeable E-Cigarette
Each pack contains five cartridges and lasts for the equivalent of 125 traditional cigarettes
Low strength with 6mg of nicotine in each cartridge
Bulk offers available starting at £5.00 per pack

FREE OK Vape Starter Kit Offer: Enter

switch2ok

at checkout

£6.99

| | | |
| --- | --- | --- |
| | | In stock now |

Tobacco-flavoured electronic cigarette refill
Suitable for the OK Vape Rechargeable E-Cigarette
Medium nicotine strength of 12mg
Each pack contains 5 refills, with bulk offers available

FREE OK Vape Starter Kit Offer: Enter

switch2ok

at checkout

Available from £5.00 per pack!

£23.99

| | | |
| --- | --- | --- |
| | | In stock now |

Five packs of blackcurrant-flavoured pods
Designed for use with the EDGE GO device
Easy to use with a simple click-and-go design
Available in a range of nicotine strengths

£6.99

| | | |
| --- | --- | --- |
| | | In stock now |

Tobacco-flavoured electronic cigarette refill
Suitable for the OK Vape Rechargeable E-Cigarette
High nicotine strength of 18mg
Each pack contains 5 refills, with bulk offers available
Available from £5.00 per pack!

FREE OK Vape Starter Kit Offer: Enter

switch2ok

at checkout

£11.99

| | | |
| --- | --- | --- |
| | | In stock now |

Strawberry milkshake flavoured e-liquid
Nicotine strengths: 6mg, 12mg and 18mg
VG: 50%, PG: 50%
Made in the UK

£6.99

| | | |
| --- | --- | --- |
| | | In stock now |

Tobacco-flavoured electronic cigarette refill
Suitable for the OK Vape Rechargeable E-Cigarette
Low nicotine strength of 6mg
Each pack contains 5 refills, with bulk offers available
Available from £5.00 per pack!

FREE OK Vape Starter Kit Offer: Enter

switch2ok

at checkout

£4.99

| | | |
| --- | --- | --- |
| | | In stock now |

A classic and refreshing minty menthol flavour
Includes three UK-made 1.5ml e-liquid capsules
Nicotine strength of 6mg per ml
Bulk offers available at a reduced price per pack

£11.99

| | | |
| --- | --- | --- |
| | | In stock now |

Fruity blackcurrant flavoured e-liquid
Nicotine strengths: 6mg, 12mg and 18mg
VG: 50%, PG: 50%
Made in the UK

£11.99

| | | |
| --- | --- | --- |
| | | In stock now |

Tobacco flavoured e-liquid
Nicotine strengths: 6mg, 12mg and 18mg
VG: 50%, PG: 50%
Made in the UK

£11.99

| | | |
| --- | --- | --- |
| | | In stock now |

Blueberry and strawberry flavoured e-liquid
Nicotine strengths: 6mg, 12mg and 18mg
VG: 50%, PG: 50%
Made in the UK

£5.99

| | | |
| --- | --- | --- |
| | | In stock now |

Ergonomic mouthpiece for consistent vapour
Top-filling design makes refills quick and easy
Clear window shows how much e-liquid is left
Designed exclusively for Blu Pro to ensure compatibility

£32.49

| | | |
| --- | --- | --- |
| | | In stock now |

Starter kit containing everything that you need to start vaping
Menthol flavoured and ideal for those who want to cut down on smoking
Contains a total of 26 high strength refills (18mg) and one medium strength refill (12mg)
Includes a USB charger, K1 Battery and an OK Vape carry case

FREE OK Vape Starter Kit Offer: Enter

switch2ok

at checkout