Get Ready for Stoptober with Logic Compact E-Liquids
29 September 2020 | Admin
While there's never a better time than today to begin your journey to transition from smoking to vaping, Stoptober is a perfect time to start, as smokers all over the country will be taking their journey together. Thousands of people have successfully transitioned from smoking traditional cigarettes to vaping, and if you're ready to take Stoptober head on this October then we're here to help!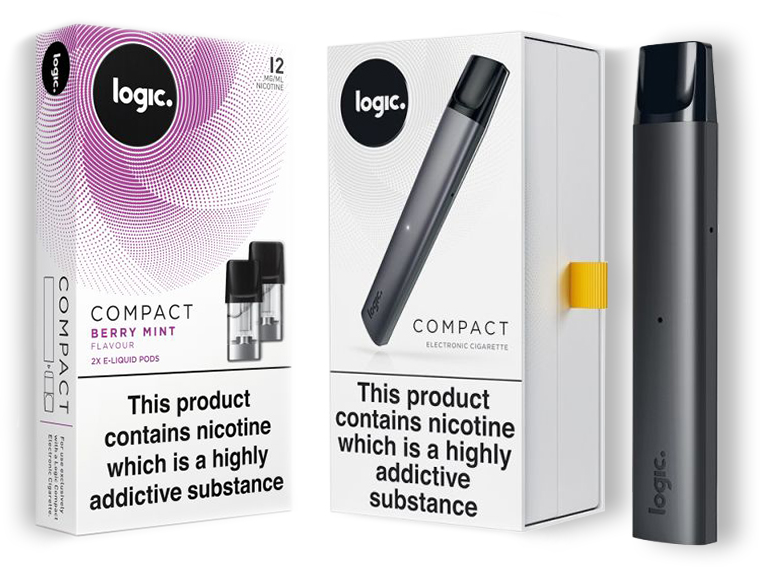 Find an alternative to smoking with Logic Compact
What Is Stoptober?
You've probably seen or heard mentions of Stoptober, whether from the NHS or fellow smokers, but if this is the first time you've considered taking part in Stoptober then you may be wondering what it's all about. Stoptober (a portmanteau of 'stop' and 'October) takes place throughout four weeks in October, and the great thing about this annual event is that you don't have to tackle it along. There's an NHS Stoptober app that provides you with daily support to help you keep on track as you transition to vaping.
Why Should I Transition with Logic Compact?
There's a number of popular vape brands we stock that we'd recommend for transitioning from smoking to vaping, and the Logic Compact vape pen and e-liquid pods are ideal for you if you're interested in being able to try a wide variety of flavours to find the right one for you.
The Logic Compact is available in a choice of starter kits, providing everything you need to begin your vaping journey, and there's also a vast selection of classic, minty, sweet, and fruity flavours so you're able to mix and match throughout Stoptober to find the flavours that will stand by you on your journey.
Will It Cost a Lot to Start Vaping?
Not at all! If you decide to try vaping with the Logic Compact e-cigarette, you'll benefit from our money-saving deals. The more packs of Logic Compact pods you purchase, the more money you'll save.
| Quantity | Price | Price Per Pack |
| --- | --- | --- |
| 1 Pack (2 Pods) | £5 | £5 |
| 3 Packs (6 Pods) | £14.49 | £4.83 |
| 5 Packs (10 Pods) | £23.49 | £4.70 |
| 10 Packs (20 Pods) | £29.99 | £4.50 |
Each pod contains around 300 puffs, meaning that each pack of two pods contains around 600 puffs. How does the cost of vaping throughout Stoptober compare to your average monthly spend on traditional cigarettes?
So Where Do I Begin with Logic Compact?
The best place to begin with Logic Compact vapes is the Logic Compact Starter Kit. Each starter kit includes a vape pen, a USB charger, and multiple refill pods. You can even choose your preferred colour of vape pen, with options including green, black, grey, blue, and pink! The following starter kits are available: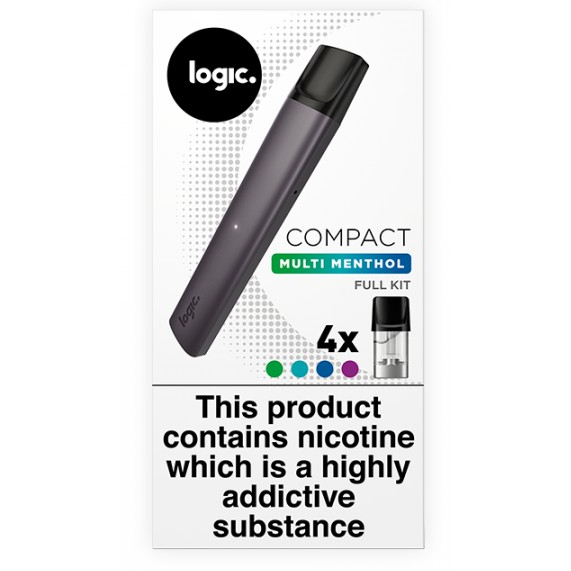 How Easy Is It to Use the Logic Compact E-Cigarette?
With its magnetic e-liquid pods, the Logic Compact is one of the easiest vaping devices on the market. You can switch flavours and pods with just one simple click:
Remove the Logic Compact e-liquid pod (sold separately) from its protective packaging.
Click the pod into the top of the device until it clicks with the magnetic lock.
Activate the device with one puff.
Which Flavours and Nicotine Strengths Are Available?
Logic Compact refills are available in a wide selection of flavours and nicotine strengths to ensure you can find the right strength for you. The following strengths are available.
18mg Nicotine Strength
12mg Nicotine Strength
6mg Nicotine Strengths
Have you decided to try out Logic Compact for Stoptober? Let us know how you found it in the comments below, or find us on Twitter or Facebook!
Disclaimer
Please be aware that the products mentioned contain nicotine, which is a highly addictive substance. E-cigarettes are not intended as an aid to smoking cessation and are only intended as an alternative to other tobacco products.