What Is Age Verification and Why Do We Do It?
2 Comments
11 May 2017 |
Admin
One of the benefits of being an adult is the ability to purchase certain products that are off limits to youngsters. Here in the UK, it is a legal requirement that customers must be at least eighteen years of age in order to purchase e-cigarettes and their related products, and if you're lucky enough to look under twenty-five when buying over the counter then you will be asked to show proof of your age.
While proving your identity when buying e-liquids in your local shop is straightforward, requiring only a quick display of a passport or driver's licence to confirm that you are of age, stocking up on your favourite e-liquids over the internet requires a slightly different process. This is where age verification comes in.
What is Age Verification?
Age verification is the term given to the process where e-commerce stores, such as Vape Mountain, adhere to the legal requirement to confirm that customers purchasing products that are age restricted are in fact old enough to buy the products in their order.
Why Is It the Law?
Quite simply, age verifying is the law to protect both parties - it protects the online seller by ensuring no products are sold to anybody underage, and it protects the customers by eliminating the chance of children under 18 receiving goods they'd not be able to buy over the counter.
Just as a shopkeeper can be prosecuted for selling restricted products to minors, online retailers too can face serious consequences of illegally selling to anybody underage.
How Do You Verify My Age?
There are several ways in which we can verify your age. The first, and most straightforward method is to consult Sage Pay. If you've made your purchase with a credit card, Sage Pay will verify your age for us since credit cards can only be given to anybody aged eighteen or over. If you wish to use a credit card to confirm your age after initially paying by debit card or through PayPal, you can do so by making a 1p payment (see the section What If I Fail the Check? below for more information on how this works!).
For purchases made either by debit card or through PayPal, we use Experian for verification. When you create your account with us at the checkout stage, you input your date of birth along with the rest of your details. When we run this information through Experian, it can provide a match to confirm that you were born on that date (as much as many of us like to take off a few years, it's best to be upfront with how old you are when buying age-restricted products!).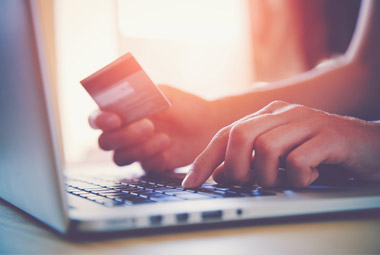 Do You Share My Personal Information?
No! Apart from inputting the necessary details into Sage Pay or Experian - your name, your address, and your date of birth - we don't do anything else with your personal details! So if you've provided us with an email address, or if you've left company details or a delivery note on your order, this information will be stored in your Vape Mountain account.
We also do not hold your credit or debit card details on record either, so you can rest assured that your security is safe!
What Do You Do With My Verification?
Once we have verified your age, we make a note of this on your account. This is really useful as it means your age only needs to be verified once! Every order you place with us after that will already include your age verification, so once it's done it's done!
What If I Fail the Check?
Sometimes it's not possible to verify your age in the first instance. This is nothing to worry about - it just means that your details may not be on record anywhere. We also may not be able to verify your age if your billing address is listed as your place or work or if your date of birth has not been added to your Vape Mountain account.
If any of these occasions arise, a member of our customer service team will be in touch either by email or telephone to request additional information or an alternative form of ID. This is where you can send us a photograph of your photo ID, just the same as you would provide for the seller behind the till in the shop down the road. And don't worry - we don't share those images with any third parties either!
Additionally, you may prefer to make a 1p payment using a credit card, which is done over the telephone. This will be refunded to you straight away, and since you'll have made the payment with a credit card we'll know you're old enough for your vapes!
What Happens Next?
Once your age has been successfully verified, your order will be processed as normal. You can relax and wait for your goods to arrive while we take care of things on our end.
Here at Vape Mountain we always make sure that our customers receive the best service possible, and we thank you for helping us to adhere to these legal age verification requirements so you can continue to enjoy the benefits of adulthood!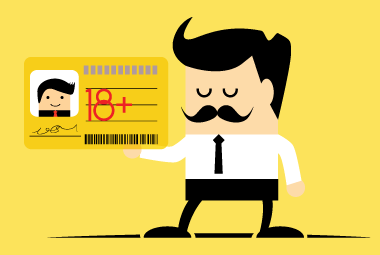 Do you have anything to add? Let us know your thoughts in the comments section below, or find us on Twitter and Facebook!

£11.99

| | | |
| --- | --- | --- |
| | | In stock now |

Menthol flavoured e-liquid
Nicotine strengths: 6mg, 12mg and 18mg
VG: 50%, PG: 50%
Made in the UK

£11.99

| | | |
| --- | --- | --- |
| | | In stock now |

Tobacco flavoured e-liquid
Nicotine strengths: 6mg, 12mg and 18mg
VG: 50%, PG: 50%
Made in the UK

£32.49

| | | |
| --- | --- | --- |
| | | In stock now |

Starter kit containing everything that you need to start vaping
Menthol flavoured and ideal for those who want to cut down on smoking
Contains a total of 26 high strength refills (18mg) and one medium strength refill (12mg)
Includes a USB charger, K1 Battery and an OK Vape carry case

FREE OK Vape Starter Kit Offer: Enter

switch2ok

at checkout

£11.99

| | | |
| --- | --- | --- |
| | | In stock now |

Strawberry and lime flavoured e-liquid
Nicotine strengths: 6mg, 12mg and 18mg
VG: 50%, PG: 50%
Made in the UK

£5.49

| | | |
| --- | --- | --- |
| | | In stock now |

Rechargeable electronic cigarette with slim "cigalike" design
Includes two tobacco flavoured nicotine refills
Starter kit includes everything that you need to start vaping
Number of different tobacco and menthol refills available

FREE OK Vape Starter Kit Offer: Enter

switch2ok

at checkout

£6.99

| | | |
| --- | --- | --- |
| | | In stock now |

Tobacco-flavoured electronic cigarette refill
Suitable for the OK Vape Rechargeable E-Cigarette
High nicotine strength of 18mg
Each pack contains 5 refills, with bulk offers available
Available from £5.00 per pack!

FREE OK Vape Starter Kit Offer: Enter

switch2ok

at checkout

£11.99

| | | |
| --- | --- | --- |
| | | In stock now |

Cherry and menthol flavoured e-liquid
Nicotine strengths: 6mg, 12mg and 18mg
VG: 50%, PG: 50%
Made in the UK

£11.99

| | | |
| --- | --- | --- |
| | | In stock now |

Strawberry milkshake flavoured e-liquid
Nicotine strengths: 6mg, 12mg and 18mg
VG: 50%, PG: 50%
Made in the UK

£11.99

| | | |
| --- | --- | --- |
| | | In stock now |

Tobacco flavoured e-liquid
Nicotine strengths: 6mg, 12mg and 18mg
VG: 50%, PG: 50%
Made in the UK

£11.99

| | | |
| --- | --- | --- |
| | | In stock now |

Blueberry and strawberry flavoured e-liquid
Nicotine strengths: 6mg, 12mg and 18mg
VG: 50%, PG: 50%
Made in the UK

£11.99

| | | |
| --- | --- | --- |
| | | In stock now |

Fruity blackcurrant flavoured e-liquid
Nicotine strengths: 6mg, 12mg and 18mg
VG: 50%, PG: 50%
Made in the UK

£5.99

| | | |
| --- | --- | --- |
| | | In stock now |

Ergonomic mouthpiece for consistent vapour
Top-filling design makes refills quick and easy
Clear window shows how much e-liquid is left
Designed exclusively for Blu Pro to ensure compatibility