Transition from Smoking to Vaping with Blu
3 October 2018 | Admin
Like most who want to ditch smoking for good, you've probably heard of all the amazing success stories of smokers who take one sweet vaporised puff and never look back. We don't want to discourage you, but people like that are few and far between.
If you've tried vaping before just to realise it can in no way compete with your regular tobacco cigarettes, you're not alone. What most people fail to tell you is that going from smoking to vaping is not an instant decision, but a process that demands time, dedication and, most of all; a solid plan.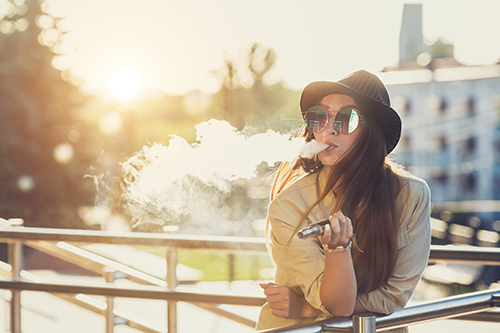 It's best to start with vaping products that are most similar to the real thing, and slowly phase tobacco out of your life. Blu have a proposition for every stage of your journey.
Stage One
If you're a heavy smoker, smoking at least 25 cigarettes a day, it's important to start with products that offer a strong and quick nicotine fix. Blu have the perfect solution for this initial stage of your journey.
Device: Simple/Closed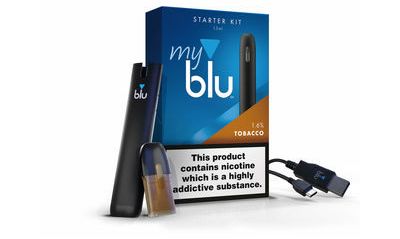 MyBlu Starter Kit includes everything you need to get you started. The MyBlu e-cigarette is a simple yet practical device, designed to be as convenient as possible, providing you with flavoursome vapes whether at home or out and about. Its battery lasts all day, and takes just 20 minutes to recharge between uses.
Nicotine Level: High to Medium-High Level
When you're used to smoking tobacco cigarettes, your body demands a quick nicotine fix that ordinary e-liquids are not able to deliver. This is why Blu have come up with nicotine salts that are absorbed into your bloodstream at a much faster rate than other vaping products.
Flavour Preference: Tobacco, Menthol and Refreshing Fruits
If you've never vaped before, we recommend you stay away from strong and sometimes overwhelming sweet flavours when you're just starting out. The MyBlu Device is compatible with a broad range of e-liquids, both regular and made with nic salt. Here are some of our favourites for new vapers: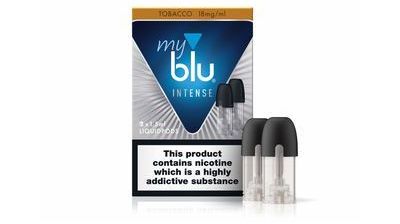 MyBlu Intense Tobacco is made with nicotine salts for quick absorption and tastes just like tobacco, which makes it ideal if you're just starting to cut down on cigarettes and are looking for a good replacement. It's available in 18mg nicotine strength, which is a great place to start when transitioning.
MyBlu Intense Menthol is also made with nic salts, but offers a slightly fresher flavour. Available in 18mg nicotine strength, this is the perfect choice for newbies who are looking for a simple yet refreshing starting point.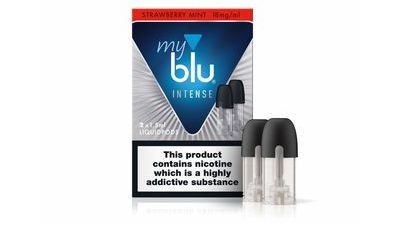 MyBlu Intense Strawberry Mint is made with nic salts and available in 18mg nicotine strength, but takes things to a whole new level in terms of flavour. This is the perfect starting point when you're ready to start moving towards more interesting flavours.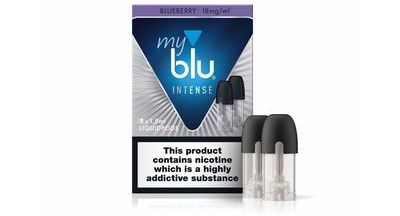 MyBlu Intense Blueberry is a great choice for those who are ready to say goodbye to classic tobacco and menthol flavours that are so often associated with smoking. While still offering a quick fix with nic salts and 18mg nicotine strength, Intense Blueberry is a classic fruity flavour.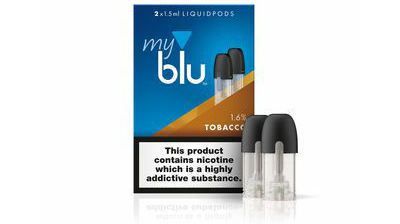 MyBlu Tobacco is the next logical step once you've been vaping for a while. Classic MyBly Liquidpods are not made with nic salt, but are still available with very high levels of nicotine, offering the perfect bridge to Stage Two. If you're already past tobacco flavour, other MyBlu Flavours include Mango, Menthol, Green Apple, Blue Ice and Cherry Crush.
Stage Two
Once you feel ready to take the next step, you should consider upgrading your vaping device and cutting back on nicotine. Blu's extensive range has you covered with just the right choice of products.
Device: Open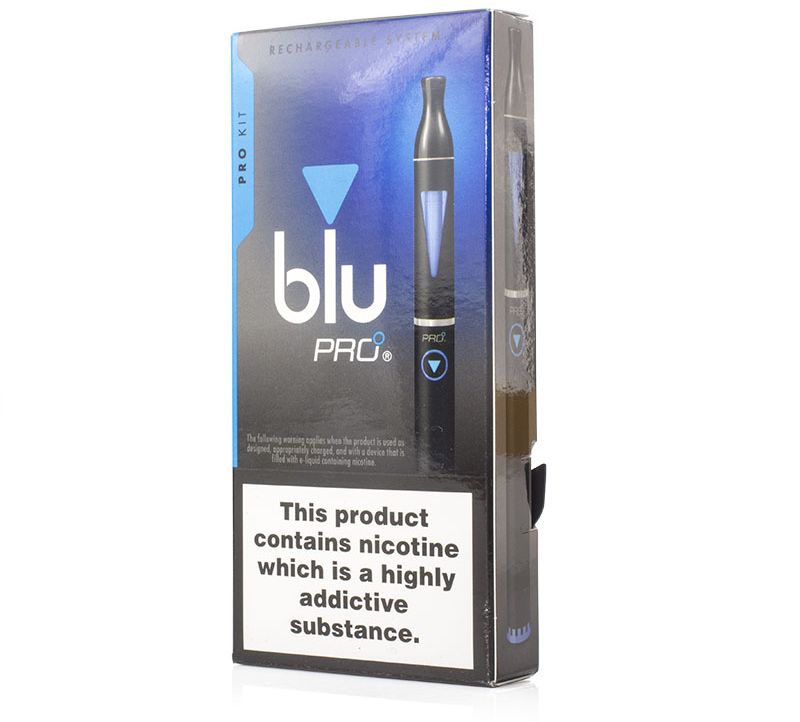 BluPro E-Cigarette Kit delivers smooth and consistent vapour to provide exceptionally high-quality flavour. The top-filling clearomiser makes refills quick and easy, while the long-lasting battery enables you to go longer between charges.
Nicotine Level: Medium Level
Once you've been vaping for a while, it might be time to start cutting down on your nicotine consumption as well. We recommend you slowly transition from 18mg to 16mg, and finally to no more than 8mg of nicotine.
Flavour Preference: Menthol to Fruity
As you're going for lower levels of nicotine, the choice of available e-liquid flavours broadens significantly. If you still crave the taste of tobacco, you can stick with BluPro Tobacco for a while, but we recommend having more fun with one of the following flavours:
Stage Three
When you've made it this far, especially if you've managed to cut down on smoking cigarettes along the way, your work is practically done. At this point, you should be well-used to vaping and ready to explore all the wonderful things the world of vaping has to offer.
Device: Advanced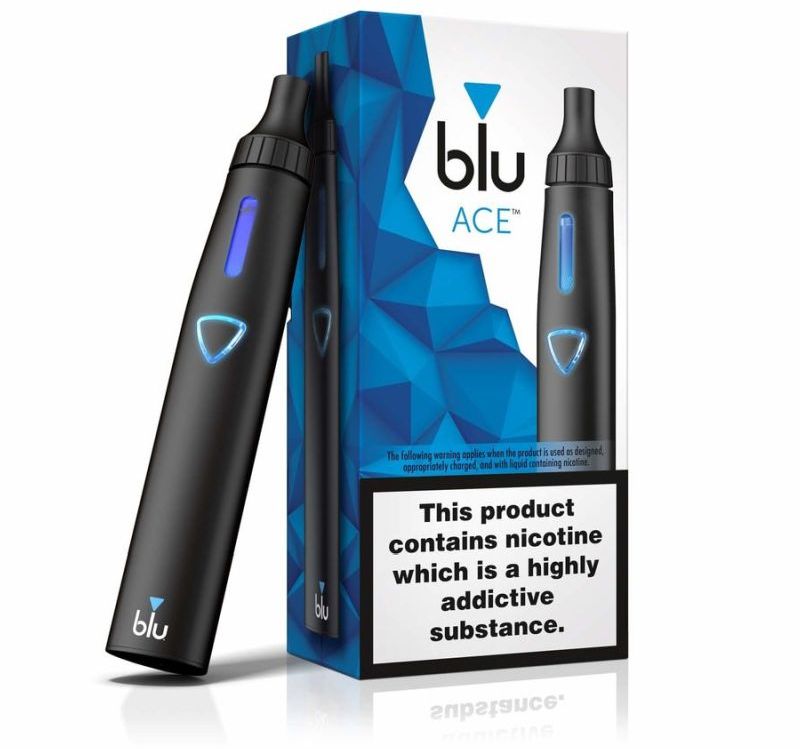 Blu ACE has been designed to offer supreme vaping experience. It features a leak-resistant spiral mouthpiece for care-free vaping, intuitive controls for easy use, and minimalist design that fits perfectly in your hand.
Nicotine Level: Low to No Nicotine
This is the perfect time to ditch nicotine for good. We suggest you start with one of the 8mg Blu E-Liquids that include Berry Swirl, Caramel Cafe, Green Apple, Menthol, Mint Chocolate, Peach Passion, Polar Mint, Tropic Tonic and Vanilla Creme. When you feel ready, go for a nicotine-free e-liquid.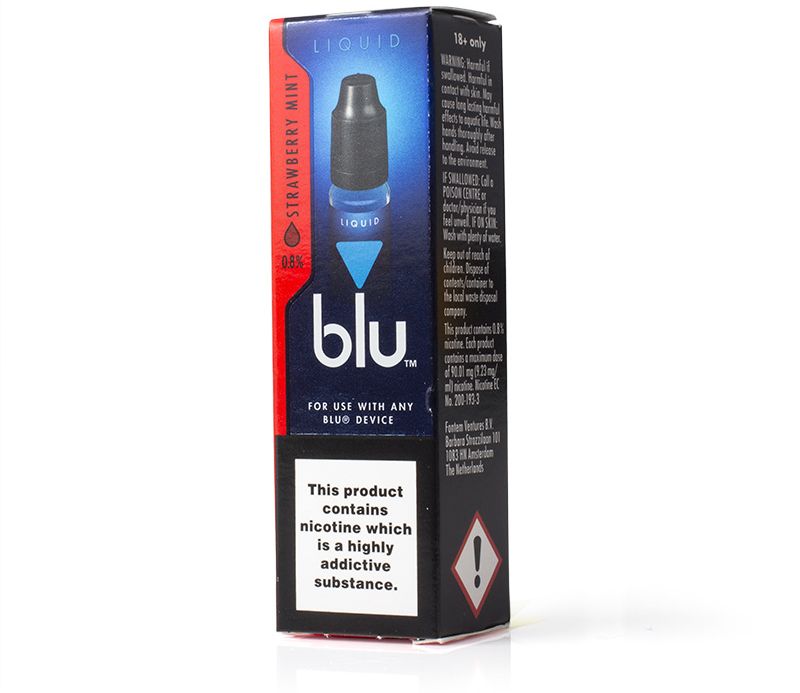 Blu Strawberry mixes the sweet taste of strawberries with cool and refreshing mint. This complex and bold twist on these two classic flavours delivers a vaping experience that's surprising and satisfying.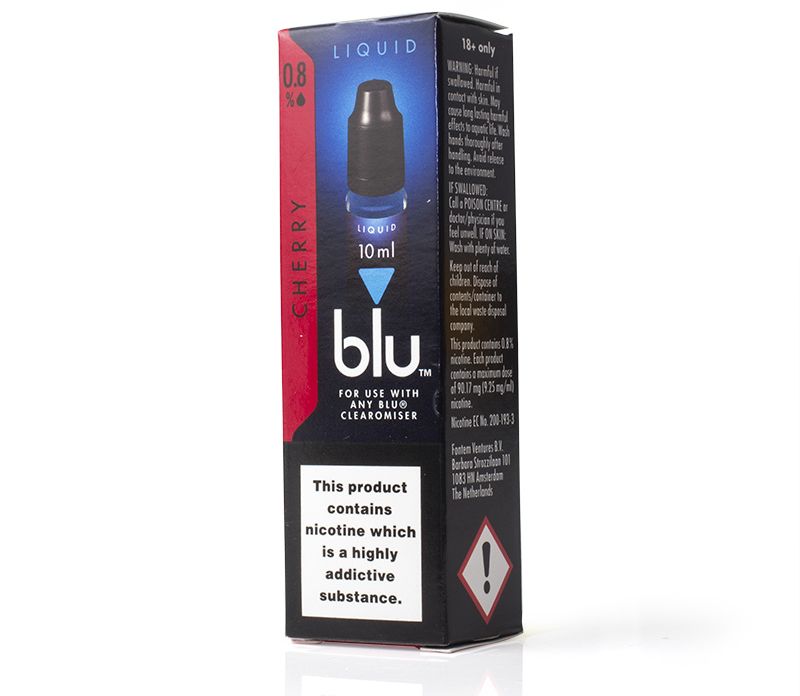 Blu Cherry offers a new take on the classic flavour of Maraschino cherries, delivering a sweet and tart vaping experience. Made to deliver bright and complex flavour notes, it's rounded off with a subtle hint of Blu Tobacco.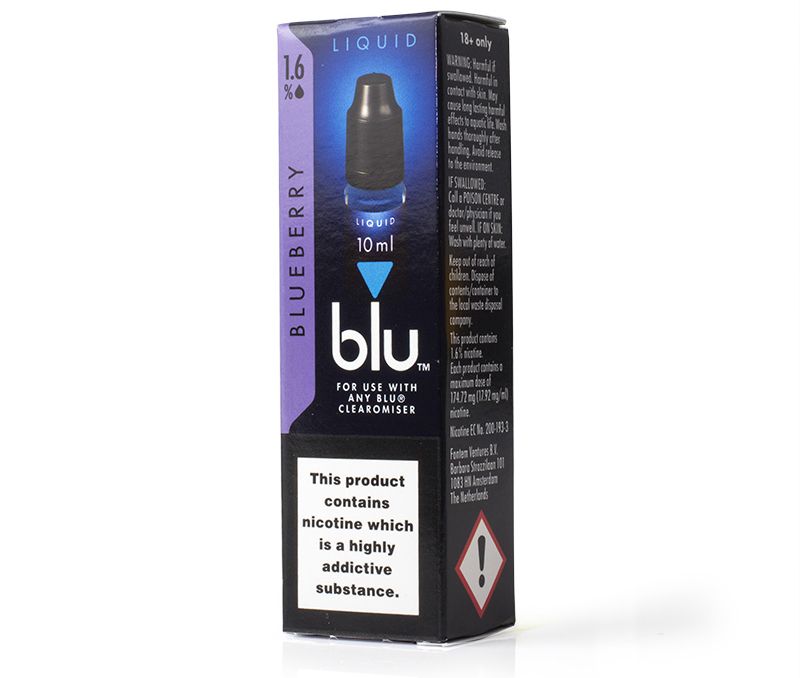 Blu Blueberry is designed to take the traditional blueberry flavour to the next level. It combines the pure and rich taste of hand-picked blueberries with sweet and juicy notes.
Flavour Preference: Full Range of Flavours
You've made it almost to the finish line, which means it's time to have some fun exploring those richer and creamier flavours as well. Blu ACE is compatible with the full range of Blu E-Liquids, which means all you have to do is pick your favourite one:
At VapeMountain.com, we're always interested in what our customers have to say. If you'd like to share your experience with the myblu vaping system or have a question, please feel free to let us know in the comments below or find us on Facebook or Twitter!
Shop the Blu Range
£5.49

| | | |
| --- | --- | --- |
| | | In stock now |

Flavour profile of roasted tobacco, nutmeg, and vanilla
Available in 18mg nicotine strength
VG: 35%, PG: 65%
Bulk purchases available from £4.70 per pack

£5.49

| | | |
| --- | --- | --- |
| | | In stock now |

Refreshing combination of strawberries and mint
Available in 18mg nicotine strength
VG: 35%, PG: 65%
Bulk purchases available from £4.70 per pack

£5.49

| | | |
| --- | --- | --- |
| | | In stock now |

Refreshingly familiar menthol flavour
Available in 18mg nicotine strength
VG: 35%, PG: 65%
Made in the USA

£17.99

| | | |
| --- | --- | --- |
| | | In stock now |

Consistent vapour for a premium experience
Long-lasting battery – less time between recharges
Range of bespoke-made e-liquids available to suit you
Top-filling clearomiser makes refills quick and easy

£3.99

| | | |
| --- | --- | --- |
| | | In stock now |

Sweet and cool flavour twist
Nicotine strengths: 0mg and 8mg
VG: 30%, PG: 70%
Made in the USA

£3.99

| | | |
| --- | --- | --- |
| | | In stock now |

Rich and warm classic tobacco flavour
Nicotine strengths: 9mg and 18mg
VG: 20%, PG: 80%
Made in the UK

£3.99

| | | |
| --- | --- | --- |
| | | In stock now |

Sweet menthol flavour with spearmint and peppermint
Nicotine strengths: 9mg and 18mg
VG: 20%, PG: 80%
Made in the USA

£3.99

| | | |
| --- | --- | --- |
| | | In stock now |

Juicy and rich berry smoothie flavour
Nicotine strength: 9mg
VG: 30%, PG: 70%
Made in the USA

£3.99

| | | |
| --- | --- | --- |
| | | In stock now |

Classic sweet and cool flavour mix
Nicotine strength: 9mg
VG: 30%, PG: 70%
Made in the USA