Vype eTank Recall Information
10 August 2018 | Admin
A small number of customers have reported issues with the Vype eTank Pro E-Cigarette, relating to the potential for the battery to short circuit in particular product batches. As this poses a fire risk, Vype are taking a precautionary measure with a product recall on certain batches of Vype eTank Pro E-Cigarettes.
If you have purchased a device or a standalone battery with one of the product codes listed below, please return your Vype eTank Pro or standalone battery to Vype so it can be replaced. The quickest way to do this is to contact Vype at etankpro@govype.com or telephone them on 0800 520 0150.
Further information about checking the product code non your device can be found at www.govype.com/uk/batchcode or by using the QR code below.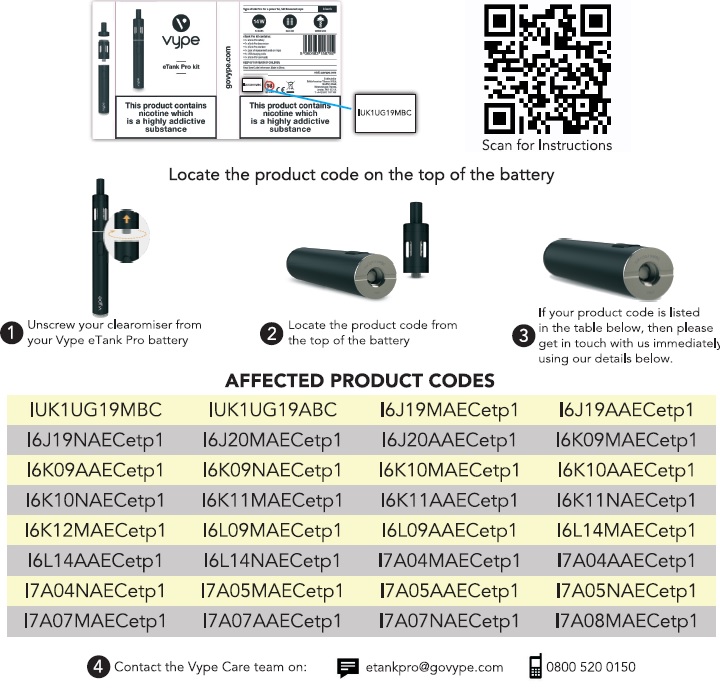 Please see the PDF below for full details about the Vype eTank Pro product recall.