Transition from Menthol Cigarettes with Vype E-Cigarettes
7 May 2020 | Admin
If you're looking to transition from smoking to vaping ahead of the menthol cigarette ban, Vype e-cigarette devices and menthol refills may be just right for you. Read on to find out about the wide range of menthol-based flavours are available, as well as what you'll need to get started if you're new to vaping.
Why Are Menthol Cigarettes Being Banned?
Menthol cigarettes will be banned under the revisions to the Tobacco Products Directive. The ban affects all tobacco products with a 'characterising flavour', which refers not just to menthol cigarettes, but also those with a noticeably fruity or sweet smell or taste.
You can find out more about the menthol cigarette ban on the European Commission site here.
When Will Menthol Cigarettes Be Banned In the UK?
Menthol cigarettes will be banned in the UK from 20th May 2020. You may find that some retailers will cease retailing menthol cigarettes before them if their stock depletes before the ban date.
Who Are Vype?
Vype is one of the leading brands of e-cigarette devices and e-liquids in the UK. In addition to menthol-based flavours, they also offer a wide range of vape tastes, with flavours including cherry, honeydew, strawberry, vanilla, golden tobacco, and more! If you're thinking about exploring other flavours alongside menthol, then Vype is a good brand to go with.
Which Vype Device Is Right for Me?
When looking for your first Vype device to transition to menthol vapes, there are two main e-cigarettes for you to consider. They are as follows:
Vype ePen 3: The sleek ePen 3 device is available in a range of colours to match your personality, and is compatible with the ePen 3 cartridges. As each cartridge is the equivalent of around 20 cigarettes, you don't need to worry about changing them too often!
Vype ePod: The slender Vype ePod is a quite e-cigarette device with easy activation. The cartridges are quick and easy to change for fuss-free vaping, ideal for both beginners and seasoned vapers alike.
Which Menthol Flavours Are Available from Vype?
Both the Vype ePen 3 and Vype ePod are available with a wide range of menthol- and mint-based flavours. This helps to ensure that you can find the right flavour for you when transitioning from menthol cigarettes to vaping. The following flavours and strenghts are available:
ePen 3 Menthol Flavours:
ePod Menthol Flavours: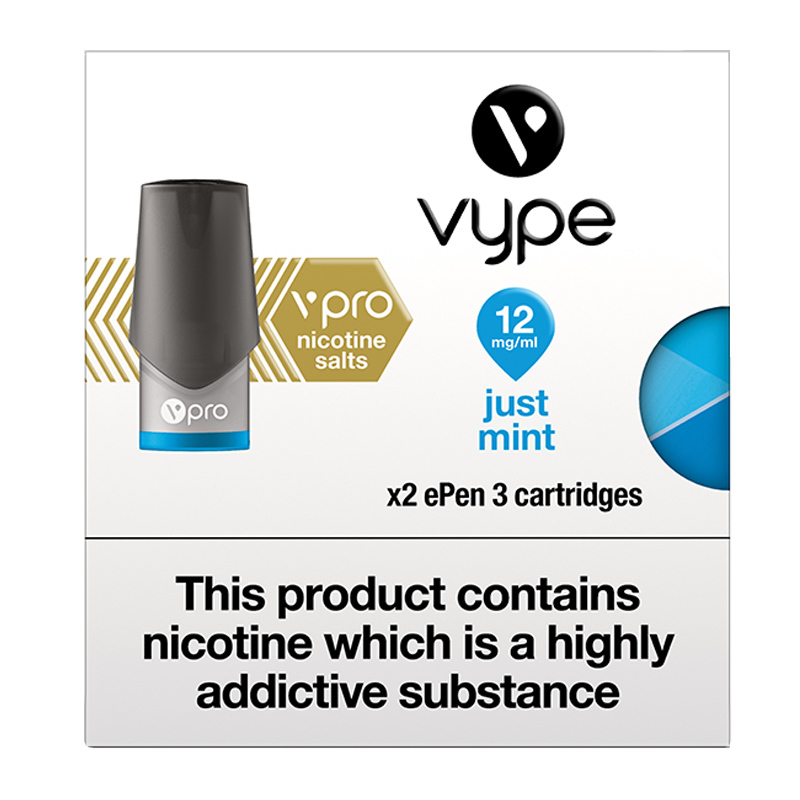 If you're transitioning from menthol e-cigarettes to vaping, we'd love to know which Vype menthol flavour you choose. Why not let us know in the comments below, or find us on Twitter or Facebook!