Money-Saving Deal: Logic Compact Starter Kits for £9.99!
2 August 2019 | Admin
For those who have been thinking about giving vaping a try, an opportunity like this doesn't come around every day. Logic Compact, one of the most sophisticated vaping systems currently on the market, is now available for the discounted price of £9.99.
This includes the state-of-the-art vaping device, the Logic Compact Vape Pen, along with two 1.7ml e-liquid pods in whichever flavour you prefer. If you're interested in giving vaping with Logic a go, hurry up and save money now!
What's Included with This Logic Starter Kit?
This money-saving starter kit will get you:
1 x Vape Pen with USB charger
2 x 1.7ml E-Liquid Pods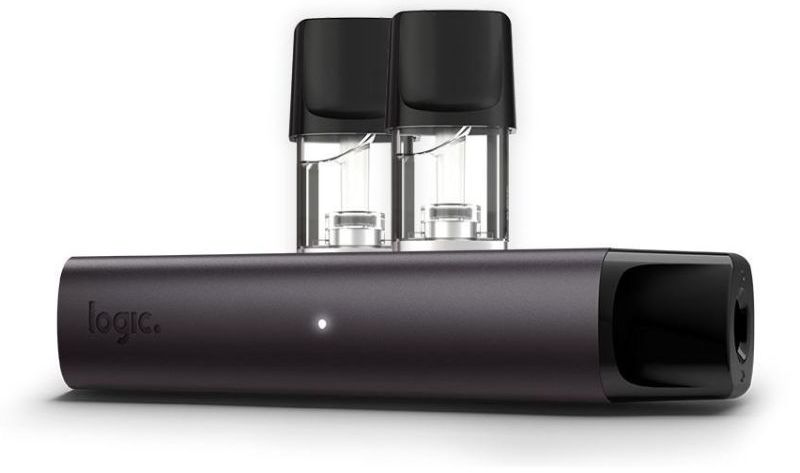 Where Can I Get the Starter Kit?
There are four different starter vape kits available; one with each of the four Logic Compact flavours. You can find the right one for you on our Money-Saving Deals page.
How Much Will I Save?
The regular price of the Logic Compact Vape Pen is £17.50, while a pack of two E-Liquid Pods costs £5.99. This means that a starter kit will save you £13.50. The device itself is currently, for a limited time only, available for only £4.00!
Modern, Pocket-Sized Device
The Logic Compact Vape Pen is a high-performance closed tank device that provides the ultimate convenience. You can refill it by simply clicking the pod into the vape, and charge it by clicking the magnetic charger into place. The battery is ready to use in 74 minutes, and will last you for a full day.
This smart and convenient device measures only 10cm, which means that it will easily fit in your pocket. What's more, it's available in three attractive colours, so that you can easily find one that matches your style best.

Pick Your Favourite Flavour
The Vape Pen is compatible with all Logic Compact E-Liquid Pods, which are currently available in four distinct flavours. Pick from:

What Happens When I Run Out of E-Juice?
With two 1.7ml refills, this kit is perfect to get you started. Once you run out of refills, you can simply get more here at Vape Mountain, in any flavour you want.
We offer different pricing levels that make sure you spend less if you buy in bulk. For example, if you're purchasing 10 packs of refills or more, the price of a pack ill be only £5.50, instead of the regular £5.99.
What Makes Logic Compact Superior to Similar Products?
Logic Compact is exceptionally convenient, with its modern, pocket-sized design making it perfect for vaping on-the-go. What makes it stand out from the crowd even more is its click-and-vape functionality, with pre-filled e-liquid pods that click magnetically into place. This means that there are no tanks to fill up and no bits to screw on.
Can Vaping Help You Quit Smoking?
According to the NHS, "there is growing evidence that e-cigarettes can help people quit smoking". Because a big part of the habit involves physical dependence on nicotine, using an e-cigarette can to a certain degree help you manage your nicotine craving, and slowly begin replacing regular cigarettes with electronic cigarettes.
Is Vaping Safer Than Smoking?
According to the NHS, "vaping is around 95% less harmful than smoking". E-cigarettes do contain nicotine, but not many of the other harmful substances produced by smoking tobacco, such as tar or carbon monoxide.
Please be aware that these Logic Compact E-Liquid Pods contain nicotine, a highly addictive substance. Logic Compact e-cigarettes are not intended as an aid to smoking cessation and should not be used as such. They are intended only as an alternative to other tobacco products..
If you have any thoughts about this promotion, please let us know in the comments below. Alternatively, you can find us on Facebook or Twitter!