Vype Pebble Now Available at Vape Mountain
1 Comment
31 August 2017 |
Admin
If you are constantly looking for new and exciting ways to improve your vaping experience, Vape Mountain is definitely the place to be. And if you love trying out new vaping gadgets, then this new creation by Vype, called simply the Vype Pebble, was made for you.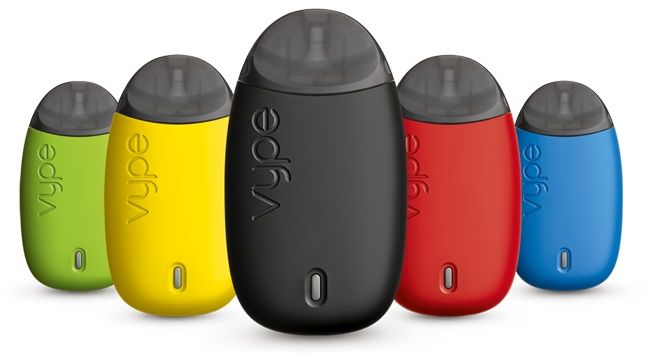 What Exactly is the Pebble?
The Pebble is a cutting-edge, ergonomically designed e-cigarette device, created to offer the highest possible quality of vaping. Watch the video below to find out more from the founders themselves.
How Do I Use the Vype Pebble?
First of all, make sure that your Pebble is fully charged before you use it for the first time, as this really will make the vape better. Once charged, simply pop your cartridge into the device, hold the on/off button for a second and start vaping.
It really is as simple as it sounds. Check out this video to find out more.
How Do I Know If My Cartridge is Empty?
Don't worry, you'll know when your cartridge is empty. You either won't be getting any vape at all, or the flavour will simply not taste as nice as it did before. In this case, just remove the old cartridge from the unit and replace it with a new one.
How Do I Charge the Battery?
The Pebble comes with a very useful light that shows how much battery you have left.
Green light: your battery is fully charged.
Amber light: your battery is running low.
Red light: you need to recharge the battery.
Flashing red: your battery is out of charge and will turn off.
If you have ever charged any USB device, we are certain you will have no problems with charging the Vype Pebble. Connect the USB charging cable to the USB port and insert the other end of the cable to the USB port of a computer, Vype USB charger, or a wall plug.
While the device is charging, the light will flash on and off and change colour from red to amber. Once it turns back green, the Pebble is ready to go. It only takes about one hour to fully charge the battery.
What About Safety?
Both the Vype Pebble and all its flavour cartridges are made in the UK and certified to ISO 9001 and CE. The carefully selected flavouring ingredients are tested for inhalation, while both the e-liquids and vapour are thoroughly tested for safety to ensure consistent quality.
The Pebble is designed to keep you safe at all times and help you save your battery as well. If you vape for eight seconds straight, the light on the button of the Vype Peble will flash red and shut the device down, making you wait for ten seconds before you can use it again to prevent over-heating. To help you save your battery, the device will shut itself down if you leave it on its side for ten minutes.
Choose Your Perfect Flavour
The Vype Pebble comes with a broad range of specially formulated flavours with high VG (60% - 90%), providing less of a throat hit and more vapour. So if you love big clouds and have a sweet tooth, these flavours are your dream-come-true.
The e-liquids are available in various nicotine levels and the following flavours:
To Help You Get Started
To help you get going on this new and exciting vaping journey, we offer a Vype Pebble Starter Kit for £31.99 that includes:
1 x Pebble device
1 x USB charging cable
1 x Pebble user guide
1 x Pebble cartridge Golden Tobacco
If, however, you know you'll love it from the start and are keen on trying some of the other flavours, we have also put together these money-saving packs at an affordable price of £84.99:

£11.99

| | | |
| --- | --- | --- |
| | | In stock now |

Strawberry milkshake flavoured e-liquid
Nicotine strengths: 6mg, 12mg and 18mg
VG: 50%, PG: 50%
Made in the UK

£11.99

| | | |
| --- | --- | --- |
| | | In stock now |

Fruity blackcurrant flavoured e-liquid
Nicotine strengths: 6mg, 12mg and 18mg
VG: 50%, PG: 50%
Made in the UK

£11.99

| | | |
| --- | --- | --- |
| | | In stock now |

Menthol flavoured e-liquid
Nicotine strengths: 6mg, 12mg and 18mg
VG: 50%, PG: 50%
Made in the UK

£11.99

| | | |
| --- | --- | --- |
| | | In stock now |

Fruit and menthol flavoured e-liquid
Nicotine strengths: 6mg, 12mg and 18mg
VG: 50%, PG: 50%
Made in the UK

£6.99

| | | |
| --- | --- | --- |
| | | In stock now |

Tobacco-flavoured electronic cigarette refill
Suitable for the OK Vape Rechargeable E-Cigarette
Medium nicotine strength of 12mg
Each pack contains 5 refills, with bulk offers available

FREE OK Vape Starter Kit Offer: Enter

switch2ok

at checkout

Available from £5.00 per pack!

£6.99

| | | |
| --- | --- | --- |
| | | In stock now |

Menthol-flavoured electronic cigarette refill
Suitable for the OK Vape Rechargeable E-Cigarette
Medium nicotine strength of 12mg
Each pack contains 5 refills, with bulk offers available
Available from £5.00 per pack!

FREE OK Vape Starter Kit Offer: Enter

switch2ok

at checkout

£11.99

| | | |
| --- | --- | --- |
| | | In stock now |

Tobacco flavoured e-liquid
Nicotine strengths: 6mg, 12mg and 18mg
VG: 50%, PG: 50%
Made in the UK

£23.99

| | | |
| --- | --- | --- |
| | | In stock now |

Five packs of blackcurrant-flavoured pods
Designed for use with the EDGE GO device
Easy to use with a simple click-and-go design
Available in a range of nicotine strengths

£5.99

| | | |
| --- | --- | --- |
| | | In stock now |

Ergonomic mouthpiece for consistent vapour
Top-filling design makes refills quick and easy
Clear window shows how much e-liquid is left
Designed exclusively for Blu Pro to ensure compatibility

£11.99

| | | |
| --- | --- | --- |
| | | In stock now |

Cherry and menthol flavoured e-liquid
Nicotine strengths: 6mg, 12mg and 18mg
VG: 50%, PG: 50%
Made in the UK

£6.99

| | | |
| --- | --- | --- |
| | | In stock now |

Menthol flavour refill cartridges for the OK Rechargeable E-Cigarette
Each pack contains five cartridges and lasts for the equivalent of 125 traditional cigarettes
Nicotine-free with 0mg of nicotine in each cartridge
Bulk offers available starting at £5.00 per pack

FREE OK Vape Starter Kit Offer: Enter

switch2ok

at checkout

£11.99

| | | |
| --- | --- | --- |
| | | In stock now |

Fruity blueberry flavoured e-liquid
Nicotine strengths: 6mg, 12mg and 18mg
VG: 50%, PG: 50%
Made in the UK