Buy Any Two Packs of EDGE GO Pods for £8!
Thursday, 28 May 2020
There's never been a better time to purchase EDGE GO pods. For a limited time only, we're offering any two packs of EDGE GO pods for £8!
This money-saving deal is ideal for stocking up on your preferred EDGE GO flavours. You may even try a new flavour or two and discover a new favourite sweet, fruity, or minty favourite.

Which Device Can I Use the Pods With?
The EDGE GO pods are designed specifically for use with the EDGE GO device. Mess-free, they click into the vape pen with ease, and are then activated when you draw on the e-cigarette.
Which Flavours Are Available?
Great news – the e-liquid offer applies to the entire range of EDGE GO pods! You can view the full range here, or click on the flavours that most catch your eye below:
For a classic vape:
For fans of fruity ejuice:
For alternatives to menthol cigarettes:
Which EDGE GO Nicotine Strengths Are Available?
The EDGE GO pods are available in nicotine strengths of 6mg, 12mg, and 18mg. This means you can buy the flavours you love in the strength you require. You can even mix and match, which is ideal if you're gradually looking to reduce your nicotine intake.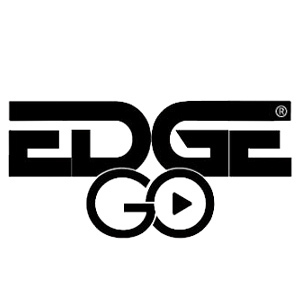 Do you have a favourite EDGE GO pod flavour? Why not let us know in the comments below, or find us on Twitter or Facebook!